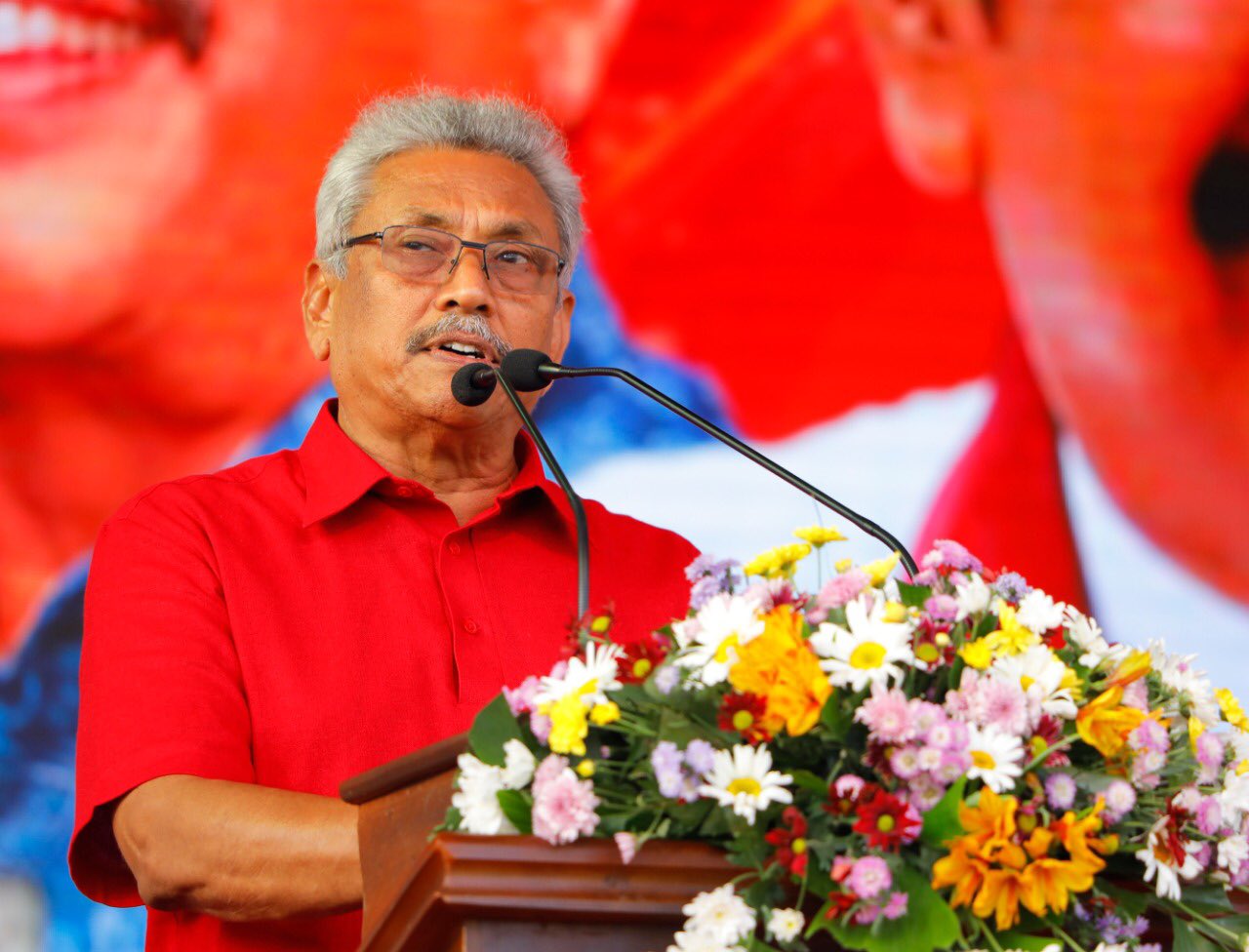 'This is nothing short of catastrophe': Lankans despair as crisis grips nation
A flailing administration struggles to right the ship of state, but patience is wearing thin among the hard-hit people
As the sun beats relentlessly down, RB Dayaratne, sitting in his lorry, can't conceal his anger. He's been in a lengthy diesel line at a fuel station in Kaduwela, on the outskirts of Colombo, since early morning. It's his third queue in as many days and he's had to skip meals.
"This government does not care," the 52-year-old driver fumed. "They have lost control of everything and this country has gone to the dogs."
Dayaratne is from Badulla in the hill country, 350 km from the capital. He delivers supplies for a local company. He has three school-age children. Much of what he earns goes towards them.
"I scraped together LKR 5,000 and sent it to my family today so they can cope for the next few days," he said. "I can't work unless I somehow find diesel. I've have already told them to manage with rice and coconut sambol as we can't afford much else."
In Malabe, another suburb, a group of auto-rickshaw drivers rant about the government while idling for increasingly infrequent hires.
"This is nothing short of a catastrophe," said Sunil Madawalagama, 52. "People are in dire straits." His charges have risen owing to petrol price increases but his daily business has halved because people walk the shorter distances to save money.
Also watch: Sri Lanka's way forward: What Rajapaksa's close aide Thondaman has to say
His entire family voted for President Gotabaya Rajapaksa and his government, Madawalagama admits. His son even worked in the campaign office of a candidate who now holds a ministerial portfolio. They had hoped the son would get a public sector job. It didn't happen. Now 29, he is still unemployed.
"What is the President doing?" he questioned. "He ought to be firm but he is allowing others in the  Cabinet to rule for him. He hasn't stamped out corruption despite his pledges. If anything, it has thrived under him."
Lives upended
The lives of Sri Lankans have been upended by severe economic turmoil. The country has a crippling foreign exchange crisis caused by a combination of crushing debt, poor policy planning, the COVID pandemic and, most recently, the war in Ukraine. The prices of goods have skyrocketed. There are severe shortages in diesel, kerosene, cooking gas, foodstuffs and even medication.
Also watch: Decoding Lanka's economic & refugee crisis
It has reached a tipping point in the past few weeks. Power generation depends on hydro, thermal and coal capacity. As it is the dry season, water levels in reservoirs are fast depleting and must be preserved for cultivation, causing heavy reliance on diesel-fired plants. But without US dollars to procure fuel, the government started cutting power, starting with a few hours in February to up to 13 hours on March 31.
Mile-long queues at fuel and LP gas outlets are daily sights. Letters of credit cannot be opened to replenish stocks. The anger is boiling over and fights break out in some lines. A 29-year-old motorcyclist was recently stabbed to death after an argument over queue-jumping. The stress has been particularly deadly for the elderly, with four people collapsing and dying in March. The government's response? Deploy armed soldiers at fuel sheds to maintain order.
Power shortage
The country is grinding to a halt. The extended outages forced the power sector regulator to propose that officials work from home two days a week. It was widely ridiculed — you need electricity to do that and homes don't have generators.
The private sector, which was heavily battered by the pandemic, is frustrated. One Twitter user pointed out that office workers have no fuel to go to work and no electricity to function from home. Students, pregnant women and young children are suffering, social media commentators rage. The education department even suspended exams for several grades when it ran out of paper.
Public transport has taken a severe hit, said Gemunu Wijeratne, who heads the union of private bus owners. Many long-distance buses have stopped running for lack of diesel. Shorter routes will operate "as best they can" till the weekend.
The problem hasn't been with fuel shipments, which have largely arrived on time. It has been with finding sufficient dollars to have the stocks released from the port.
Anger is now spilling onto the streets. Protests, typically organised by political parties here, are now turning spontaneous. In some places the public have blocked roads and staged satyagrahas demanding fuel and gas. Opposition parties have staged massive rallies calling on Rajapaksa to "go home" with his administration. Small-scale demonstrations staged by independent citizen groups are spreading. Hashtags such as #GotaGoHome and #GoHomeRajapaksas have trended on social media. Large gatherings are expected over the next few days.
Enormous challenges
The challenges are enormous. This year alone, the country's foreign debt obligation is $6.69 billion. A billion of that is due in July. Already battered by COVID, which decimated tourist incomes, the Russia-Ukraine war and resultant oil price increases were a further nail in the coffin. And visitors from those two countries had topped the list of tourist arrivals post-pandemic. Foreign worker remittances are at their lowest in decades.
But the Rajapaksa administration worsened the situation with disastrous policy decisions. Sweeping tax cuts introduced after Rajapaksa's victory in November 2019 gutted the coffers.
In May 2021, it imposed a blanket ban on agrochemicals, aspiring — misguidedly — to make Sri Lanka the world's first country to turn 100 per cent organic. It was calamitous for agriculture. And the government finally backtracked but harvests were greatly reduced while many farmers abandoned cultivation altogether. While agrochemicals have returned to the market, they are no longer subsidised and are prohibitively expensive.
The central bank is printing money at unprecedented levels, ignoring the advice from economists. It has driven up inflation and devalued the rupee. After keeping the Sri Lankan rupee artificially pegged at 200-203 to the dollar since October 2021, it let go in March, causing a rapid freefall. As of March 30, the dollar was selling at LKR 299.
The administration has its own internal problems. Rajapaksa recently sacked two ministers for publicly criticising his brother, Finance Minister Basil Rajapaksa — a polarising figure. They're now vowing to overthrow the government.
Little hope
Sri Lankans are in despair and without hope. For many months, there have been long lines outside the immigration department as they seek passports in the hope of leaving on foreign employment. The more desperate are trying other routes. On March 22, 16 men, women and children landed in Tamil Nadu after paying for a boat from the north. They claimed they were fleeing starvation.
"I sit here from morning till night and go home wondering what the point is," sighed MA Sandarekha, a 52-year-old fruit-seller. She has done this job for 20 years and cannot remember a worse time.
Also read: TN to shelter Lankan refugees till Centre decides on legal status
"Nearly three-fourths of what we earn each day goes for meals so we have to borrow money to buy produce for sale," she said, adding that she no longer offers items that need refrigeration. She has no imported fruit — apples, oranges, grapes — as import restrictions have made them too dear.
Rashmi Navodya, 21, runs a vegetable stall. Customers pick out fewer items, in smaller quantities, now, she said. "It's sad. Sometimes I wonder if people still eat. The only thing I can say is that the entire country seems to have gone bankrupt."
In dire need of forex
Many of these issues would be resolved if the government could find forex, said Duminda Dissanayake, the minister overseeing renewable energy projects. "We wouldn't have an electricity crisis if we had dollars but it is up to the finance ministry to find it," said Dissanayake. 
While they have embarked on an accelerated drive to add more renewable energy projects to the national grid, Dissanayake said it would not produce results soon. "The only way out is to buy more diesel for thermal power plants," he admitted.
The government's strategy so far has been to apply for short-term bilateral swaps and credit lines — from Bangladesh, India and China. India recently extended a $1 billion credit line for the purchase of medicines, fuel and food. Sri Lanka sought an additional $1 billion this week. And after resisting for two years, the President confirmed this month that the nation would approach the International Monetary Fund for financial support. But none of this will be the quick fix the country so desperately needs.