Lake rejuvenation without a strong focus on biodiversity is destined to fail. But, if done rightly, a lake's entire ecosystem could spring back to life in all glory. In the most telling example of this, over 150 species of migratory birds have returned to Bengaluru's Varthur Lake — currently under rejuvenation — after 20 years, flying all the way from Alaska, Europe and other native winter habitats.
Spanning 470 acres, the city's second largest lake followed a biodiversity-first rejuvenation model, unlike many other water bodies elsewhere. The silt accumulated over decades is being removed, but the sewage inflow has been halted through a diversion canal. The rejuvenation design integrates many shallow regions within the lake, a big factor that has now aided the return of the birds.
Watch: Birds of passage back at Varthur Lake
Flying over 13,000 kilometers non-stop, the avian migrants have landed in Varthur lake in big numbers. Spotted and photo-captured are bird species, the Northern Pintail, Black Winged Stilt, Northern Shoveler, Eurasian Spoonbill and the Godwit.
Winter migrants
 By the first week of January, about 300 Black-Winged Stilts were spotted. "These winter migrants had flown in from Europe, where changing climatic conditions led to a shortage of food. It is winter here too, but there is no snowfall. They prefer the vegetation found in this lake, with shallow depth so that they could feed on the patches underneath and the planktons," explains Manoj Raj Urs, a nature photographer and a site engineer.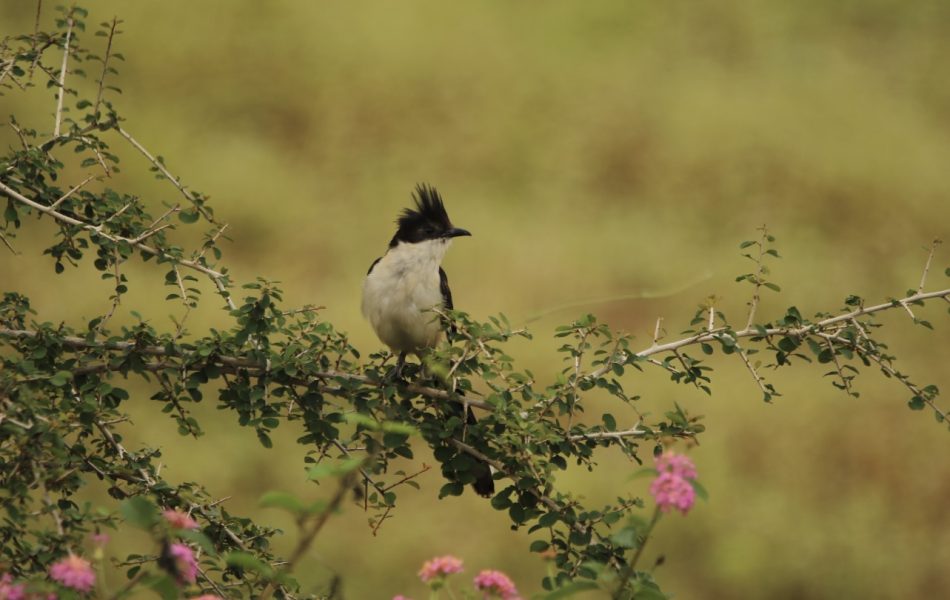 The Godwit, which holds the global record for the longest non-stop migration, was first spotted as a lone bird at the Varthur lake. "The numbers increase if they find the habitat suitable. Five Godwits were seen a few weeks later, more may come. You could see this trend even among ducks. Initially, there were only five, now there are over 500," Manoj points out.
Also read: Rediscovering Lalbagh at Bengaluru's spectacular flower show
Tracking birds at the lake since 2017, he had seen a clear trend. "Barring a few local birds, no other migratory birds were seen here. After rejuvenation, fresh water started filling up, and with the onset of winter, the birds started flying in. Over the last three months, the numbers have swelled."
Three months back, Varthur lake was not even on the list of lakes with bird habitat. "Today, it is ranked 50th in the list with 153 recorded species. If this model of rejuvenation is replicated, Bengaluru can have several lakes where migratory birds will come, rest, feed and return. This way, we can conserve the habitats and make it sustainable. Otherwise, the birds will simply bypass Bengaluru and head to Tamil Nadu and beyond."
Cosmetic upgrades
Manoj's warning has a context. For years, the city's dying lakes had adopted a rejuvenation method that prioritised cosmetic upgrades. Beyond concrete walking paths, lights and benches, redevelopment meant adopting a soup bowl design to maximise water storage. Lakes were de-silted and an inflow of sewage stemmed, but the bowl design had no space for shallow depth areas. Wetlands around the lake were also taken off the priority list.
Local birds were the only ones found in the Varthur lake area before the water body was taken up for a comprehensive upgrade. "Whoever came here complained of a bad smell and sewage. But there were about 30-40 local bird species, including the Monarch, Paradise Flycatchers, White-breasted Water Hens and Barn Swallows. Unlike migratory birds, these can survive even without this habitat, within the concrete jungle. They just need a few small trees," notes Manoj.
Early days
Ornithologist M B Krishna feels it is still early days, and offers a context: "Three decades ago, Varthur lake had a good population of fish-eating birds which fed on fish in the lake. It means they were part of the system. We need birds be a part of the trophic (energy flow) system of the lake too. Birds just sleeping there does not help. They need to be feeding there too."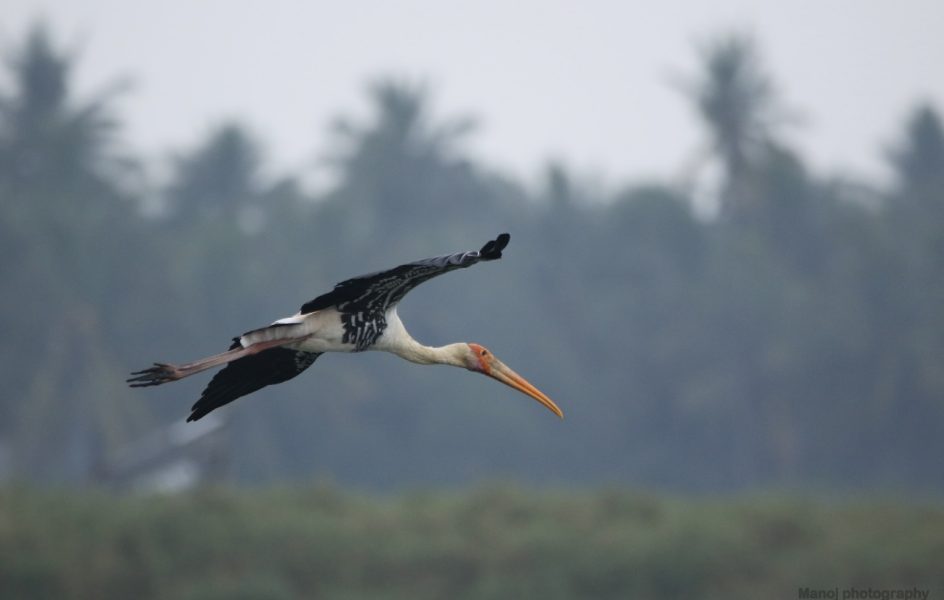 Species diversity alone might be misleading, he says. "More effort and more people looking always turns up more species. That is why statisticians stress so much on what they refer to as sampling design or sampling plan."
Bird populations within a particular species are critical too. "This is more closely linked to what is referred to as the ecological productivity of the lake. This is essentially about the channeling and trapping of solar energy into living organisms. For a system to function properly, adequate populations of different species are required. And different species' populations need to be in a healthy ratio," Krishna explains.
Also read: 'Falcon capital of the world' Nagaland records 178 bird species
V Ramprasad from Friends of Lakes collective prefers to wait and watch since the Varthur Lake rejuvenation is yet to be completed. "Today, the remnant rainwater has created an ecosystem that is why the birds have come. But if the model followed is a soup bowl design, all of them will go away. Then only one or two species will be seen, like in Jakkur Lake," he says.
Commercial fishing and depth
To aid commercial fishing, the soup bowl design is preferred since it allows for depth required for bigger fish. "Commercial does not consider small fish. Shallow depth areas allow more biodiversity, which means a longer food chain. Taking this into account, rejuvenation has to be ecologically sound and integrate even fish-eating water birds."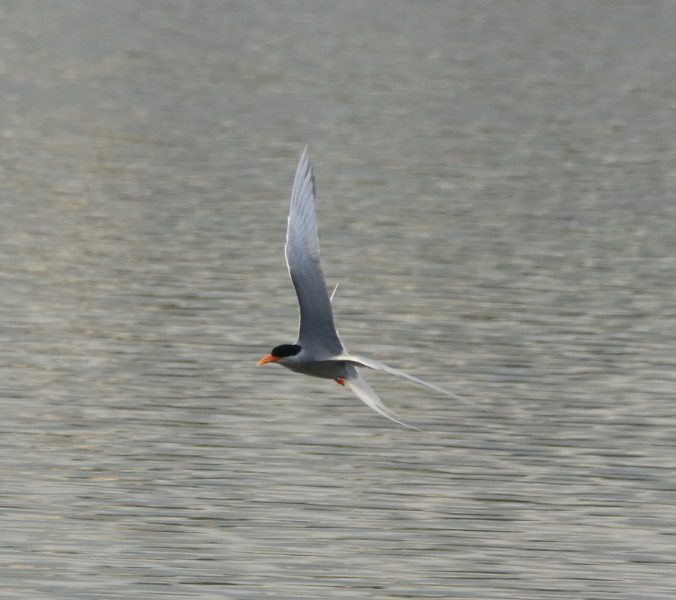 Seasonal changes in the volume of lake water are natural, and should be allowed, underlines Ramprasad. "Don't go with the urban elitist idea that a lake should be filled with water 24/7, 365 days a year. Lakes recede at a certain time, and the water comes back later. That is how lakes have always been. Birds that are dependent on shallow profile water prefer it that way."
Dr T V Ramachandran 1from the Indian Institute of Science, who has been tracking Varthur and Bellandur lakes for years as part of the National Green Tribunal (NGT) panel,  reasons that both shallow and deep areas are critical for the ecosystem to thrive. "In Varthur lake, we are trying to retain the original contours, the topography. The depth is higher near the outlet and there are shallow areas near elevated locations."
The accumulated silt is not fully removed. "We are hoping things will speed up now. This year's monsoon is the deadline, if they push it there will be problems again. But the return of the migratory birds is a good bio-indicator. It is a good sign. We can expect more birds there once the rejuvenation is completed," he says, striking a note of optimism.