A set of youths are taking the conjugal route to societal change. Gautami Deore, a software engineer working in multinational in Pune, who is from an Other Backward Caste (OBC) called Mali recently married Sangharsha Bhondkar, an engineer from the Barber caste (OBC).
The inter-caste marriage was not an easy affair for both of them. Gautami's parents were opposed to the idea.
Gautami was inspired by a call made by cultural activist Ganesh Devy who urged youngsters to marry across castes. The couple got married in December after convincing her parents.
Advertisement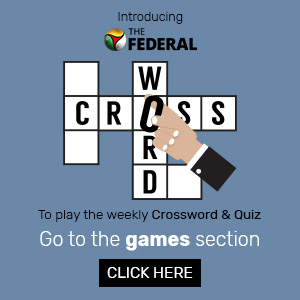 Like Gautami, over 5,000 youngsters from India, mostly from Maharashtra, have decided to marry across castes.
Ganesh Devy, who founded the People's Linguistic Survey of India and the Adivasi Academy, in September 2019, gave a call to the youths of Maharashtra to take an oath and opt for inter-caste or -religious marriages.
In India, inter-caste marriages are just 5.82% of the total marriages registered and inter-religious marriages, 2.1% as per the latest National Family Health Survey IV, 2016.
Ganesh Devy said, "In the past 70 years, literacy and migration have gone up and people got more exposed to the happening around the world. After watching popular movies, people started having designer wedding ceremonies. But caste system remained intact. In the current political context, caste and religious identities have gained deeper ground. This is not the idea of social justice."
He said young people would come forward and think beyond caste and religion if they get cultural and political support.
And hence I sent an appeal asking youngsters to take oath that they will opt for inter-caste or inter-religious marriage. Over 5,000 youngsters had either filled google form that I had sent or sent mails saying they will go for inter-caste marriage by the end of December 2019."
Maharashtra, a state with the highest GDP, has been running a scheme to promote inter-caste marriages. An incentive of ₹50,000 is offered to couples if one of them belong to either the Scheduled Castes (SC) or Scheduled Tribes (ST) or Nomadic Tribes or De-Notified Tribes (DNT). The state with 11.23-crore population with 20% SCs and STs as per the 2011 Census, receives around 2,000 applications seeking the benefit.
Sharad Chavan, deputy commissioner of Social Welfare section of the Social Justice and Special Assistance (SJSA) Department, said the pressure of society on parents and couples a play major role in deterring couple from marrying.
He said, "We received 4,723 forms to get incentives since April 2018. The number of applications are less than 0.1% of the population."
Caste hierarchy is so rigid that people don't marry from other castes despite being under the same cluster of OBCs or SCs. In fact, couples who try to opt for inter-caste or inter-religious marriages sometime face brutal violence by parents and relatives.
As per the National Crime Records Bureau 2015 report, 251 honour killings were reported across the country.
Abhay Rokade, a teacher at a government school in Narayangoan in Pune district, had to face physical attacks by goons hired by his wife's family. Rokade said, "I belong to a Scheduled Caste and my wife is from an upper caste. When we decided to marry, her family opposed. We got married in Satara. I was physically attacked twice by people hired by her family within two months of marriage when we returned to our village."
Ganesh Devy decided to begin with Maharashtra as this is the progressive state of social reformers – Jyotiba Phule, Savitribai Phule, Shahoo Maharaj and Dr. Babasaheb Ambedkar. He said, "In fact, I have received a couple of responses from other states. I will soon begin the initiative nationwide as well."
Sagar Bhalerao, a Buddhist youth from Mumbai who is perusing his doctorate in mass communication, had also taken an oath to marry from another caste. He married Priyanka Kharwar, an OBC reporter who works in a Hindi digital media house in Mumbai in February. Bhaelrao said, "Both families have been supportive. However, relatives of her parents earlier tried to play truant. They even threatened to boycott Priyanka's parents.
Ganesh Devy is worried at the increasing 'normalisation' of caste system and orthodoxy. He said, "People around me welcomed my decision to marry a girl from another caste and state 40 years ago. However, society is becoming regressive and hence I thought such initiatives are needed."
Ganesh Devy met over 50 of the youngsters who took oath in February. He said, "All of them will spread word and create awareness among their kin."