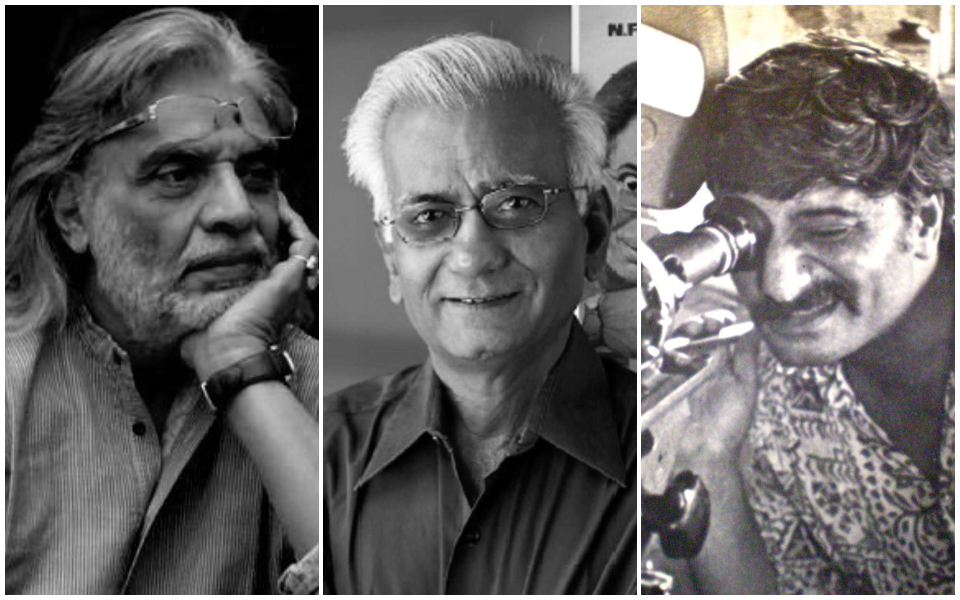 The one gem these master filmmakers polished to sparkle forever
A coterie of filmmakers in India cinema has contributed to the body of works wrought out of creativity and rare brilliance, with one among them that continues to be hailed.
There were filmmakers who brought about a whiff of fresh air — in their plots and style of narration. A coterie of filmmakers in India cinema has contributed to the body of works wrought out of creativity and rare brilliance, with one among them that continues to be hailed.
Awtar Krishna Kaul's 27 Down (1974):
Still considered a towering work in art cinema, the film, helmed by Awtar Krishna Kaul, is a beautiful ode to the city of Mumbai, erstwhile Bombay and trains, the lifeline of the city.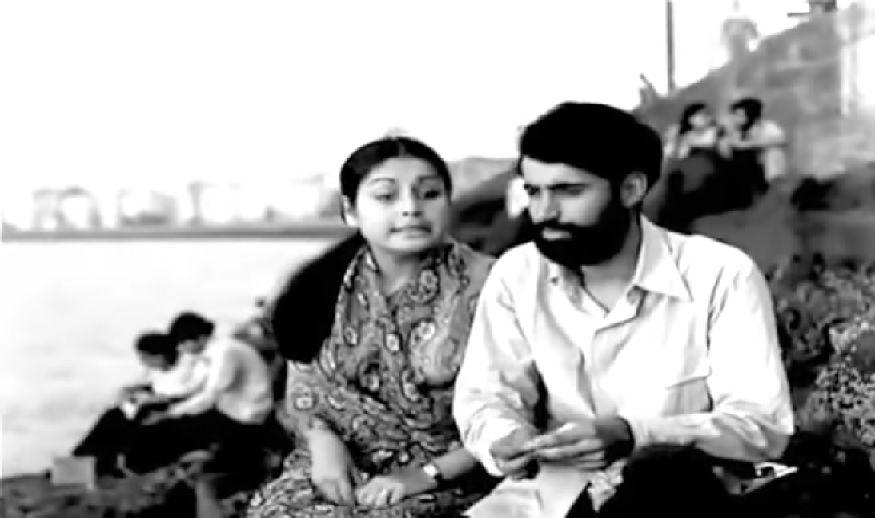 It narrates the story of Sanjay (MK Raina), a railway employee (ticket checker on suburban trains) who has a deep bond with trains, not just through his vocation but also through significant memories he has built on them in his travels. He also meets the love of his life, Shalini (Rakhee), on a train, but their relationship is shortlived, as Sanjay's father fixes his marriage with another woman.
Related news | Rishi Kapoor: The Dorian Gray of Indian cinema who made romance timeless
Unable to protest, Sanjay meekly submits to his father's wishes, but realises his folly a few days into the marriage. When he revisits Shalini, who has begun to limp back to a new normal, he discovers that they have nothing to share anymore. Filmed in the Chatrapati Shivaji Terminus during nights, the movie is poetry in black and white with handheld camera shots in parts. The film is a masterclass in making movies without melodrama, and is known for for its classic cinematography.
This is Kaul's only work, as he passed away in an accident months after the film's release and days after it was adjudged Best Film in National Awards.
C Rudhraiya's Aval Appadithan (1978):
The story explores the life of a bold and outspoken Manju (Sripriya), who detests men as she has been at the receiving end of their misogyny and double standards. Employed at an ad agency, she is directed by her boss Thyagu (Rajinikanth) to help Arun (Kamal Hassan) in his documentary. Though attracted to Arun, her past experiences with men hold her back. Combined with her vengeful plans for her boss, she is perceived by Arun as a calculative and opportunistic woman, as described by Thyagu.
With a generous sprinkling of English dialogues in the film, Avval Appadithan marked a paradigm shift. It showed women in a new light sans a halo and not as sacrificial, but as unapologetic and vocal about sexuality. The film is known for stellar performances by the lead actors, especially Sripriya, and its cinematography that relied heavily on dark frames and close ups.
Related news | Irrfan Khan, India's face in world cinema dies at 53
An exemplary work of art in the subject of feminism and women's liberation, the movie was way ahead of its time — a fact testified by the lukewarm response it had at the box office and the critical acceptance it received later, making it an unmissable watch for cinema lovers.
Despite the monumental impact of his first film, Rudhraiya couldn't continue making films that he wanted to, since the demands of the industry changed. He died in oblivion in 2014 after a brief illness.
Kundan Shah's Jaane Bhi Do Yaaron (1983):
A satire on the working style of politicians and the rampant corruption in the system, the comedy caper is considered timeless. The movie stars Naseeruddin Shah and Ravi Baswani as two photographers, who help a newspaper editor (Bhakti Bharve) in unearthing a scam and blowing the lid on the murder of a Municipal Commissioner. The climax that dramatizes Mahabharata with all the characters entering the play being staged at an auditorium, remains one of the best comedy climaxes in Hindi cinema.
Shah, who worked on some fine TV serials like Nukkad and Wagle Ki Dunia, will be remembered for setting standards for satire in Hindi cinema through Jaane Bhi Do Yaaro, even as he worked on several other flicks as a filmmaker.
Muzaffar Ali's Umrao Jaan (1981):
Ali had already made a mark as filmmaker with Gaman (1979) that broached upon the subject of migration with poignancy. In Umrao Jaan, he brought the tale of the famed courtesan of 19th century Lucknow — based on the novel 'Umaro Jaan Ada' — to life with a touch of class. Combining Urdu poetry and the Nawab culture in the Hindi heartland, alongside the beauty of Rekha, he etched the heart-rending tale of a girl kidnapped and sold into a kotha (brothel), into a magnum opus.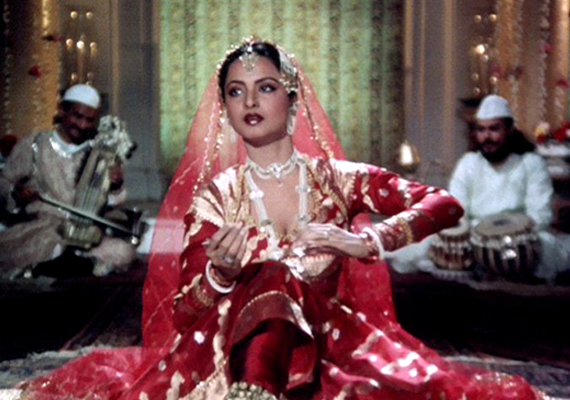 At a time when the tawaifs (nautch girls who entertained men) and kothas were mere item numbers and props in Bollywood, Ali brought them in the foreground. Acclaimed for its music, poetry, and performance by Rekha, who won the National Award for her role, the film was lauded by critics for its fine attention to details of culture and practices of yore.
Ali made very few films and Umrao Jaan was the pinnacle. One would always wonder why he restricted his canvas.