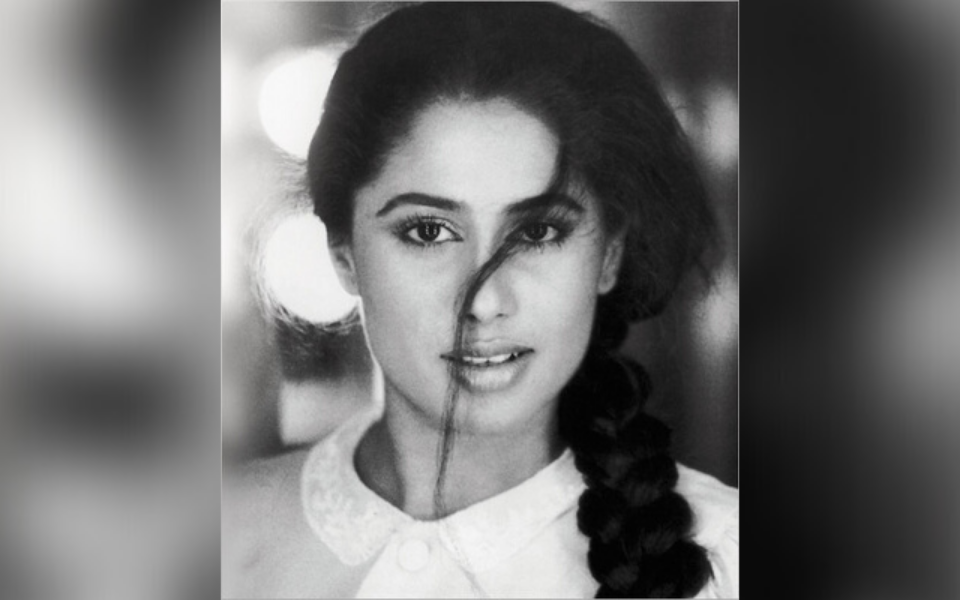 Reminiscing Smita Patil, a rare talent gone too soon
Her dusky complexion rendered a naturality and redefined the mould actresses were often cast in. Setting benchmarks and defying every stereotype associated with actresses, Smita Patil (31), who passed away 33 years ago, is perhaps the most important talent to have graced Indian cinema.
She breezed into the industry at a time when the likes of Parveen Babi and Zeenat Aman, who oozed oomph, had begun making waves as the trendsetters in Hindi cinema. Then, there were Jaya Bhaduri, Rakhee and Sharmila Tagore along with Mumtaz redefining the roles being written for actresses.
Around the same time, Smita, the daughter of a politician and social worker couple born in Pune, whose only tryst with a camera was as a newsreader in DD Bombay, began her stint being associated with parallel cinema. She became a natural choice for filmmakers like Shyam Benegal, who ushered in the movement that birthed stories from the sociopolitical climate, steeped in realism.
It was Benegal's Bhumika (1977), inspired by the life of Marathi actress Hansa Wadkar that turned the spotlight on her blazing talent, three years after she debuted in cinema with roles in Hindi and Marathi films.
Also read: Actor-dancer Veeru Krishnan dead, Bollywood celebrities pay tributes
In the film, she takes up the role of Usha, who leads a tumultuous life through sudden fame and stardom as an actress and relationships and marriages with men. She is portrayed as a rebellious young girl who transitioned from disillusioned to a wise aging woman.
To this day, Bhumika remains the most powerful and memorable role by an actress. It was a performance that fetched her the National Award, and the pedestal as an exceptional talent that she occupied for over a decade.
While it was Benegal who reserved some of the best roles for her and Shabana Azmi, filmmakers like Jabbar Patel, Muzaffar Ali, Ketan Mehta and Rabindra Dharmaraj created diverse characters that she alone could pull off with aplomb.
As the feisty Sonbai in Mehta's Mirch Masala (1985), she is is unwavering in her resolve to never give in to the sexual demands of the conniving subedar (Naseeruddin Shah), even as the whole village pushes her to surrender.
Also read: Trends change but police encounters keep Bollywood kicking and alive
In Umbartha (Marathi film also made as Subah in Hindi) by Patel, as Sulabha, she is another shade of Sonbai, just that this time she is determined to step out of the four walls to find her identity, even at the cost of losing ties with her husband and daughter.
Gaman (1979) by Ali and Mahesh Bhatt's Arth rendered a vulnerability to her roles — as a wife yearning for her husband who is fending for himself and his family in the city of dreams and destiny, Bombay, and the actress who is eventually guilty of breaking a home.
However, it was in Chakra (1981), set in the slums of Bombay, as Amma, Smita got her most realistic role — a slum dweller who has multiple lovers, bathes in the open and becomes pregnant with one of the lovers' child.
In the Muslim social drama Bazaar (1982) set around the sale of poor brides to rich and older Arabs by their needy families, Smita as Najma captures the despair of the woman torn between her own desire and scruples to support a decadent practice. A chequered character, Najma is exploitative, guilt-ridden and a victim herself.
Also read: Veteran Bollywood music composer Khayyam passes away at 92
While she resisted the lure of commercial cinema for a few years, she dabbled in a number of them later. Cast opposite Amitabh Bachchan in Shakti and Namak Halal, she was seen opposite Rajesh Khanna in Nazarana and Aakhir Kyon?
However, none of the roles rendered justice to her talent. They only made her filmography long, never richer. She had stated in one of her interviews that she was never cut out for the unnatural mode of working for commercial films.
The only Asian star to have her retrospective in La Rochelle in 1984 and a harvest of awards in just over a decade, Smita couldn't have asked for more. A career in its zenith was cut short abruptly by her death soon after childbirth on December 13, 1986, with more than a dozen films that released up to three years after her demise. The void lingers, a good three decades later, when one searches for the piercing eyes that captured over a zillion emotions without batting an eyelid.