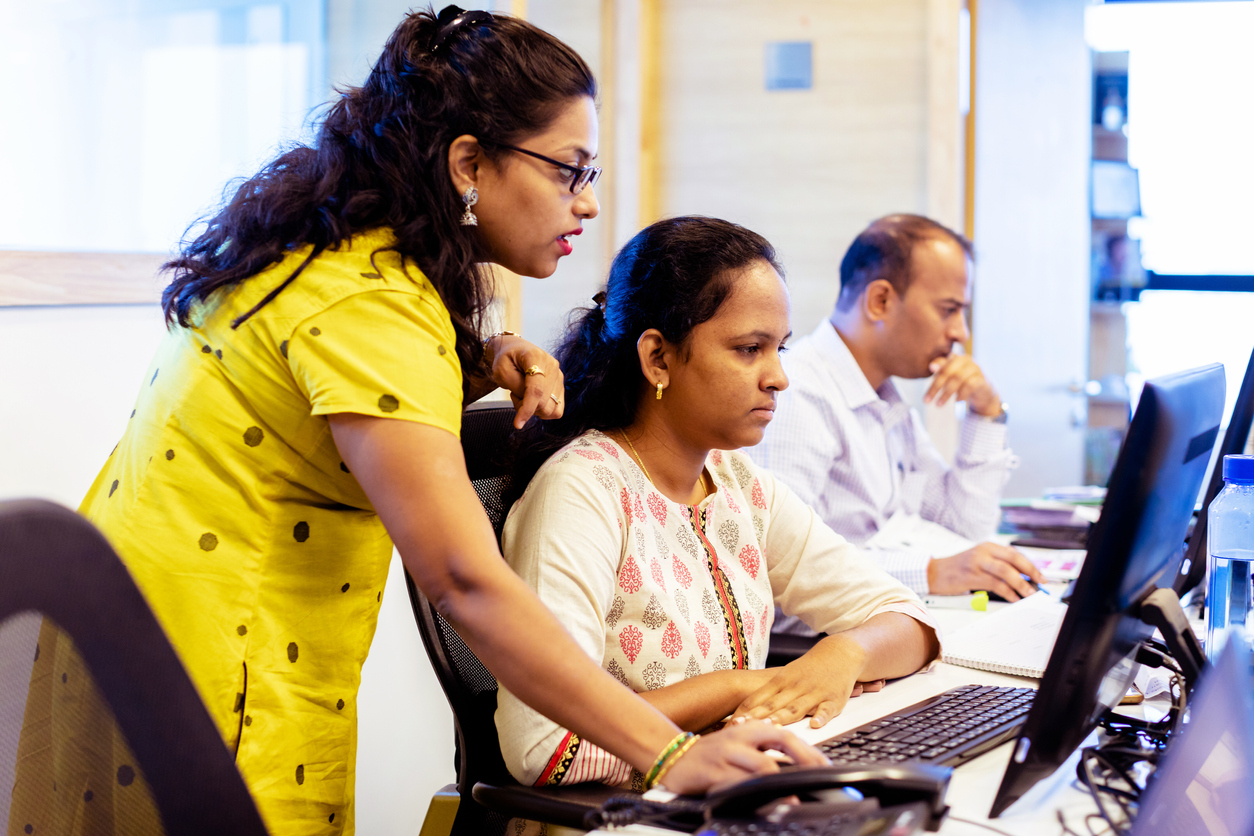 IT sector leads in gender inclusion, but still has a long way to go
IT companies and financial services institutions are leading the way by ensuring equal participation by women in the workforce.
On November 8, Avtar, India's premier Diversity & Inclusion Consulting firm along with Working Mother Media, a gender-parity champion in the United States, announced 'the 2019 Working Mother & Avtar 100 Best Companies for Women in India'.
About 40 per cent of the companies in the list are from the IT/ITES segment and 11% are from the financial services segment. 8% companies are from the Science and Engineering space, 8% from Management Consulting, 8% from Pharma and 7% from FMCG.
Leading companies like Accenture, IBM India Private Limited, KPMG, PepsiCo India Holdings Limited, Shell India Markets Pvt Ltd and Tech Mahindra were among the 100 companies.
Over 350 companies were evaluated through an application comprising around 300 questions. The assessment was done looking at company's workforce profile, company culture and management, recruitment, retention, advancement, safety and security, flexible work, benefits and work life programs and parental leave and parental benefits.
The companies with best practices have a dedicated department working on the diversity and inclusion encompassing gender, LGBTQIA and persons with disabilities.
"Employee resource groups are one example of exclusivity. Companies with strong diversity and inclusion (D and I) agenda have formed several groups within their organisations to encourage employees to voice their concerns and if need be escalate them in order to remain in tandem with their diversity and inclusion metrics", says Saundarya Rajesh, founder-president, Avtar Group.
The best practices by top companies
The best companies have formal programmes for returning women/second-career women
They provide formal support for returning mothers to counter postpartum depression
They provide fully paid paternity leave
They sponsor professional courses for their employees
Mentoring, rated as one of the most critical enablers for women, has become a common practice
Near-site child care facilities are provided
Gender pay parity is of utmost importance
Companies have learning programmes for Prevention of Sexual Harassment, besides whistleblower policies
Companies also offer remote work or flexible working possibilities
"However, in a radical move sometime last year, one of the large companies that we at Avtar work with dissolved all the employee resource groups. The idea behind this move was to remove exclusivity within the organisation and build oneness. Clearly, this huge conglomerate has looked far in its future in respect with their D and I journey," she adds.
How women benefit
Some steps in encouraging women to get back to their career, even as they don the roles of mothers, caregivers and homemaker, include having a flexible environment with work from home options, maternity leaves and benefits, mentoring, on-site child care facilities, gender pay parity, etc
Take the case of Nirmala A. Sojwal, a banking professional in the field for almost a decade, had her first child in 2010, she had no time for a break. She rushed back to work on the 91st day, after having the baby. After her second child in 2014, Nirmala decided to take a break and trying to restart her career after that was not a cake walk. She recounts, "I used to go through the first round of interviews successfully and after that the break in career would be a hindrance."
However, Wells Fargo, a financial service company based in Bengaluru with its programme called Glide, meant for women looking to get back to their career, gave her another chance. Nirmala has been employed as the operations manager, wholesale banking in Wells Fargo for the last one and a half years.
Wells Fargo is one of the 100 companies featuring in the best list. Today, Nirmala is happy as she continues to juggle all her roles with elan. "I also find 'me time' for my walks, apart from the office calls and scheduled work, and my cooking", she added.
Also read | Gender stereotyping should be eliminated at play school level, says NCERT
Still a long way to go
According to the 2018 McKinsey Report on Power of Parity, the gender parity score for most Asian countries including India, were low. The four factors that were assessed included physical security, legal and political parity, services and enablers parity and work parity.
Female participation in labour force in India stands at a dismal 24 per cent. The patriarchal mindset of assigning domestic responsibilities to women alone is a major reason for the lopsided workforce, opines Saundarya.
"Most of our workplaces are built around the construct of patriarchy. This essentially means that everything gets put in silos or boxes or stereotypes," she says. Saundarya believes that the change has begun now with a male-dominated manufacturing industry having a women participation of 13 per cent.
Though there the intention is present, the lack of clarity or roadmap to work towards it defeats the purpose, she added.
Daisy Michael, vice president, international operations and quality, Integra, points out that women inclusion is not an isolated issue of women and that is imperative to involve men.
"We are an organisation which has a women force of almost 50 percent. In order to achieve this, we have constantly worked for it and have programmes for men in the organisation to sensitise them and talk about what each of the genders brings to the table," she says.
Daisy adds that Integra also has a review mechanism to make sure there is diversity and there are external advisory committee members, who also talk about best practices.
The experts suggest that the socio-cultural change can largely be driven by movies and media that have a direct bearing on people's psychology in a country like India.
Subha V Barry, president, Working Mother Media, says that while it is noticeable that companies are taking the initiatives, a large part of the change should take place in culture. "For this we need, more and more men and women in top positions to drive the message of inclusion and diversity. Movies can also play an important role. They should stop stereotyping women or caricature LGBTQAI community," she says.
She points out that the US has gone as far as including benefits for women employees by helping them with costs for egg freezing and IVF as well, in a bid to encourage them to participate in the work force. There are milk storks that deliver mother's milk pumped and stored to their babies directly in their homes for mothers who are travelling. She says, "Flexibility is also about men, letting them playing an equal role with equal number of paternity leaves.
Also read | Gender diversity: What anime taught the 90s kids that school books didn't