Contemporary Indian classical dance is a fusion of several classical Indian dance styles, such as Bharatanatyam, Kathak, Manipuri, Kuchipudi, and Odissi. It incorporates contemporary dance styles such as jazz, ballet, modern, and hip-hop, among others. It is a relatively new style of dance that emerged in India in the 20th century. Several dancers have emerged in the contemporary Indian classical dance scene and have made a mark with their unique styles and innovative choreography. Here are five prominent contemporary Indian classical dancers you must know more about:
Astad Deboo: A trailblazer in the world of contemporary Indian dance, Astad Deboo pushed the boundaries of traditional forms to create a unique vocabulary. He passed away in December 2020, leaving behind a legacy of innovation and experimentation. Deboo was trained in Kathak and Manipuri, two classical Indian dance forms, but he also drew inspiration from contemporary dance, martial arts, and mime. He blended these diverse influences to create a style that was both fluid and precise, emphasizing the expressiveness of the body rather than narrative or symbolism.
Also read: Financial uncertainty, male gaze: the struggles of women classical dancers
One of Deboo's most striking innovations was his use of lighting and multimedia in his performances. He collaborated with designers and musicians to create immersive environments that complemented and enhanced his movements. His shows were often described as a "visual feast," with the interplay between light, sound, and movement creating a mesmerizing experience for the audience. Deboo was also known for his collaborations with artists from other disciplines, including painters, sculptors, and musicians. He believed that dance should be a collaborative art form, one that could create a dialogue between different creative voices. His collaborations were always marked by a spirit of experimentation and exploration, with each artist bringing their unique vision to the table.
Throughout his career, Deboo was committed to pushing the boundaries of contemporary Indian dance, exploring new ways of expressing the body's potential for emotion and meaning. He saw dance as a medium for social change, using his art to raise awareness about issues like gender, sexuality, and identity. He believed that dance had the power to connect people across cultures and communities, and he worked tirelessly to bring his art to audiences around the world.
Mallika Sarabhai:  A prominent Indian dancer, choreographer, and activist, Mallika Sarabhai has been at the forefront of contemporary Indian dance for several decades. She has trained in the classical Indian dance forms of Bharatanatyam and Kuchipudi and has incorporated these traditional styles into her contemporary dance works. Sarabhai has also experimented with various other dance forms, including African dance, jazz, and ballet, and has collaborated with international artists.
Sarabhai's contemporary dance works often explore social and political issues, such as gender, sexuality, and environmentalism. Her production Sita's Daughters (2002) is a feminist interpretation of the Hindu epic Ramayana, which challenges traditional gender roles and power dynamics. In Colours of the Heart (2004), she addresses issues of caste and discrimination, while Breathing Women (2007) examines the lives of women across different cultures and societies.
Besides her contributions to the field of contemporary dance, Sarabhai is also an activist and has been involved in various social and political causes. She has advocated for women's rights, environmental conservation, and peace, among other issues. Sarabhai has used her art as a means of raising awareness and promoting change, and her work has inspired and influenced many artists and activists around the world.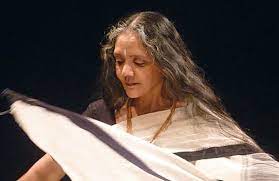 Daksha Sheth: For two decades, Daksha Sheth, founder of the Daksha Sheth Dance Company, excelled in the world of Kathak, building a renowned reputation before exploring various movement idioms and demonstrating mastery in diverse styles. Now, with 45 years of experience in dance, she incorporates her expertise in Kathak, Mayurbhanj Chhau, Kalaripayattu martial arts from Kerala, and Mallakhamb aerial techniques to seamlessly blend tradition with contemporary Indian dance.
On 28th September 2010, the Sangeet Natak Akademi recognized her for her innovative and experimental contributions to the field of dance. Sheth's evolving dance vocabulary, with each production showcasing changes in music, costumes, staging, themes, and lighting design, is a signature of her work. She introduced aerial techniques to Indian dance in 1996, which she beautifully incorporates into her productions.
Also read: Caste subjugation: How we deny dignity to hereditary Bharatanatyam dancers
Collaborating with Devissaro, Sheth's choreography and Devissaro's conceptualization, visual and aural direction have produced some of the most visually spectacular productions to come out of India, earning critical acclaim both domestically and internationally. As a dancer and choreographer, her strength lies in her natural flexibility, balance, love of rhythm, and ability to project a range of emotions. She seeks to capture the rawness of folk and ritual performing arts and fuse it with the sophistication of classical forms, developing a wholly original movement vocabulary over time. In her diary, Sheth reflects on her affinity for experimentation, improvisation, and risk-taking, both in her personal and artistic life, embracing uncertainty and uncharted territory while not fearing failure.
Navtej Singh Johar: One of India's top male dancers and choreographers, Navtej Singh Johar blends the traditional and the contemporary in his work. Having received training in Bharatanatyam at the renowned Kalakshetra in Chennai, he has also studied dance scholarship methodologies at the Department of Performance Studies at New York University. He began his dance training in the classical dance form of Bharatanatyam under the guidance of Leela Samson, and later expanded his repertoire to include other forms of Indian classical dance, such as Kathak and Chhau.
Johar is known for his experimental and innovative approach to dance, and has choreographed several critically acclaimed productions that combine classical dance with contemporary themes and techniques. In addition to his work as a dancer and choreographer, Johar is also an outspoken advocate for the rights of LGBTQ+ individuals in India. He has been a vocal proponent of the decriminalization of homosexuality in India, and has used his platform as a dancer to raise awareness about the challenges faced by LGBTQ+ individuals in Indian society. Johar's activism and advocacy work have earned him numerous accolades, including the prestigious Chevalier de l'Ordre des Arts et des Lettres, awarded to him by the French government in 2018.
Also read: 'Casteing' a discriminatory gaze on classical and traditional folk arts
Johar has collaborated with composers Stephen Rush, Shubha Mudgal and installation artist Sheba Chhachhi, among others. He has also acted in Earth by Deepa Mehta and Khamosh Pani by Sabiha Sumar. In June 2016, Johar and five others, all members of the LGBT community themselves, filed a writ petition in the Supreme Court of India, challenging Section 377 of the Indian Penal Code. This resulted in the 2018 landmark judgment in Navtej Singh Johar and others v. Union of India in which the Supreme Court unanimously declared the law unconstitutional "in so far as it criminalizes consensual sexual conduct between adults of the same sex."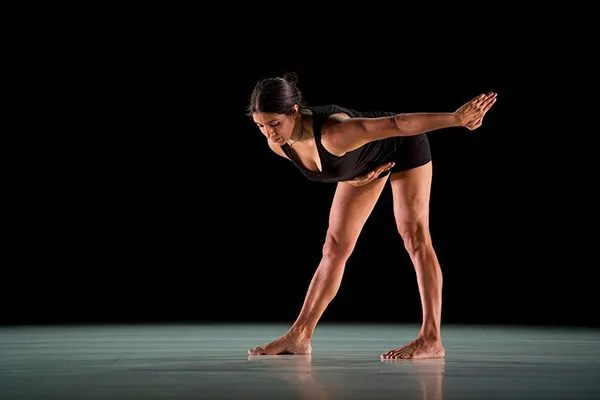 Padmini Chettur: A prominent Indian contemporary dancer, Padmini Chettur received training from Chandralekha, a well-known dancer-choreographer. Padmini has established her own dance company called Padmini Chettur Dance Company in Chennai, where she creates and presents her works. She was born in 1970 and started her training in Bharatanatyam, an Indian classical dance form, at a young age. In 1991, Padmini joined Chandralekha's dance company and performed in several productions until 2001, including Lilavati, Prana, and Angika.
Chettur's career in dance began with her first contemporary experiment in 1989, and she presented her first solo work Wings and Masks in 1999. Her subsequent works include Brown, Unsung, Fragility, and Solo. She has also created group productions such as Paperdoll, Wall Dancing, and Kolam, which explore the boundaries of dependency of bodies with one another as well as with the space. Padmini has also been an artist-in-residence in several countries, including England, the Netherlands, and Germany. She is one of the co-founders of Basement 21, an artists' collective in Chennai, along with Preethi Athreya, Maarten Visser, and Pravin Kannanur.
Chettur's works are known for their contemporary style and innovative approach. She combines traditional Indian classical dance with modern dance styles, resulting in unique and captivating performances. Her works have been performed extensively in India and abroad, and she continues to create and explore new ideas in contemporary dance. Chettur's contributions to the Indian contemporary dance scene have earned her international recognition and accolades.