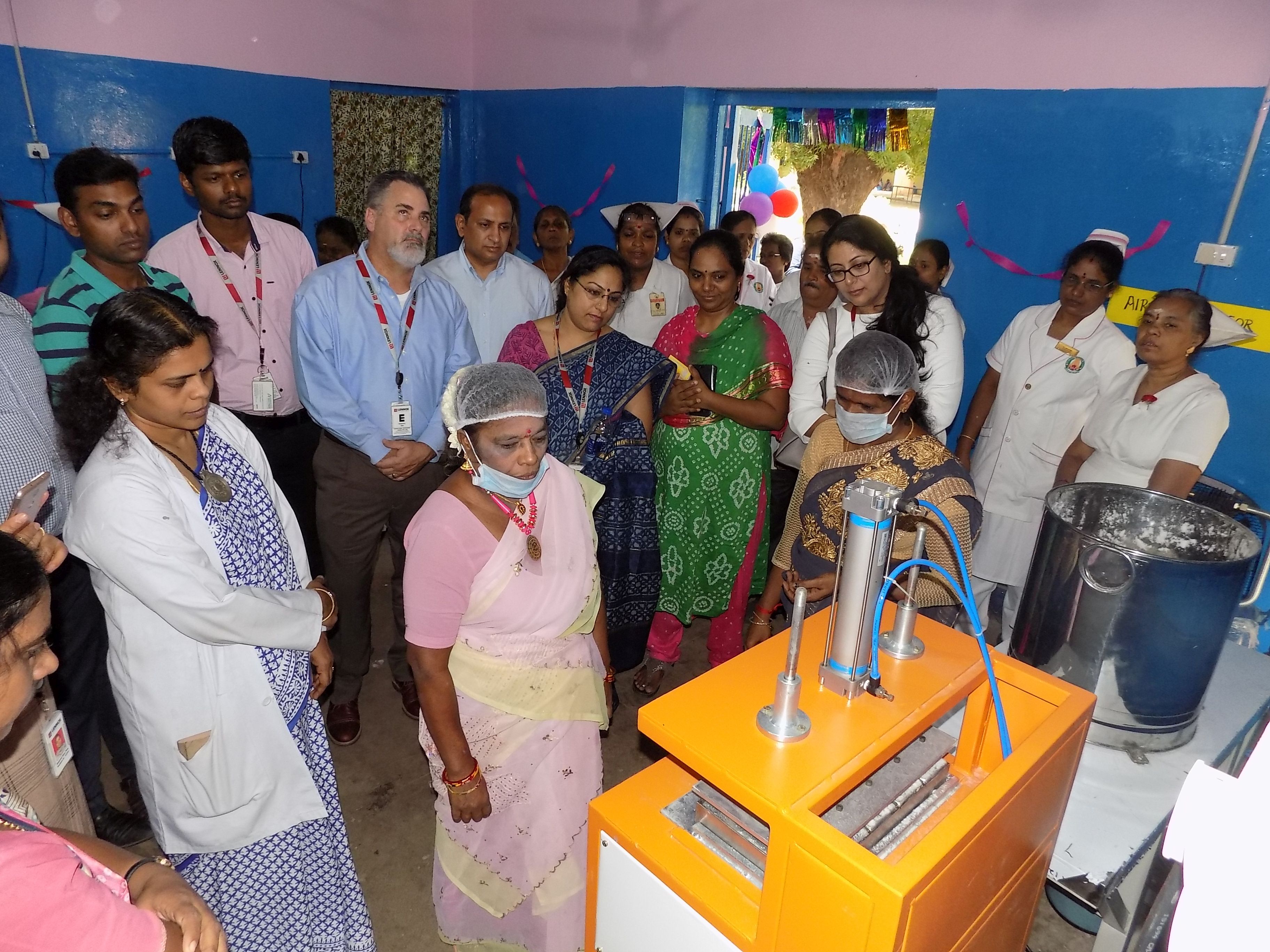 Vocational skills to help mentally ill patients after cure
Brian, an inmate of the Institute of Mental Health, now has a new lease of life. Employed at the Writer's Café in Chennai, he will soon be trained to work full time, brewing coffee as a barista. Upstairs, on the first floor, Suresh* will soon be handling service at Chettiya Veedu, a Karaikudi special restaurant. The two are among the first lot of IMH inmates who after recovery, are being rehabilitated through vocational training.
Alongside, around 10 women are being trained to make sanitary pads. The inmates comprising those recovering from mental conditions like schizophrenia, and mild mental retardation, will be making the pads for their own use and later, the institute has plans to sell the products.
In a series of steps taken to integrate them with society by equipping them with skills, the Institute of mental Health recently also conducted a job fair.
Removing stigma
Dr P Poorna Chandrika, director of the 1200-bed facility, says that at 60, people complete treatment for chronic mental conditions every year. She says, "The stigma attached to mental illness often mars the process of rehabilitation, following their stint in the institution. When work is introduced in their routine, they can get back to normalcy at the earliest. Through work, they are able to socialise and become self-sufficient through their vocation."
A few months ago, the job fair had companies hiring the inmates as office assistants, telephone operators and security staff.
D Krithiga, manager, talent placement, Confederation of Indian Industries' Model Career Centre, says that it would take a couple of months before all 42 of them screened as part of pre-employment recce to be placed. "We are also looking at getting smaller business set-ups like photocopying outlets to employ them. NGOs like Youth For Jobs will also train them to be employed. However, before employment, they have to be oriented with a few aspects like communication and interaction. Social workers with the IMH are currently training them on the campus through tasks in their canteen."
In the coming months, the institute's bakery will be revamped under the guidance of M Mahadevan, director, Cool Cream Milano. Mahadevan says, "We have a three pronged strategy with IMH which has at least 50 able bodied inmates who can be trained with necessary skills. We have also planned to launch an eatery that will operate out of the outpatient department at the IMH and later, we will be establishing a China Town take away joint, after training them at Winner's Bakery in Chinese food. We plan to tie up with Swiggy to market the food items prepared by the inmates."
Not an easy task
However, Dr Poorna Chandrika points out that initiating them into vocations is not easy. Those who have been employed in the job fair held in June have had to drop out because they were asked to join on night shifts.
She also adds that preconceptions about mental illness and those suffering from it has made patients bear the brunt of it for a lifetime. "People think they are aggressive and can harm others, apart from assuming that the medication affects their nerves." Acceptance by families is rare and the inmates are lodged in half way homes inside the facility after treatment, so that they can stay here, till they are reunited with their families."
Initial days require a lot of monitoring, says Mahadevan. "However, we need to understand they come with their baggage. We have to work around it and with them to help them adapt to the work. We also train our managers to work with them to understand their limitations, in order to help them overcome it." He adds that this is also a sustainable model for the company.
While the inmates eventually reunite with families, Mahadevan hopes that they continue to put the skills they have acquired to use.
*Name changed