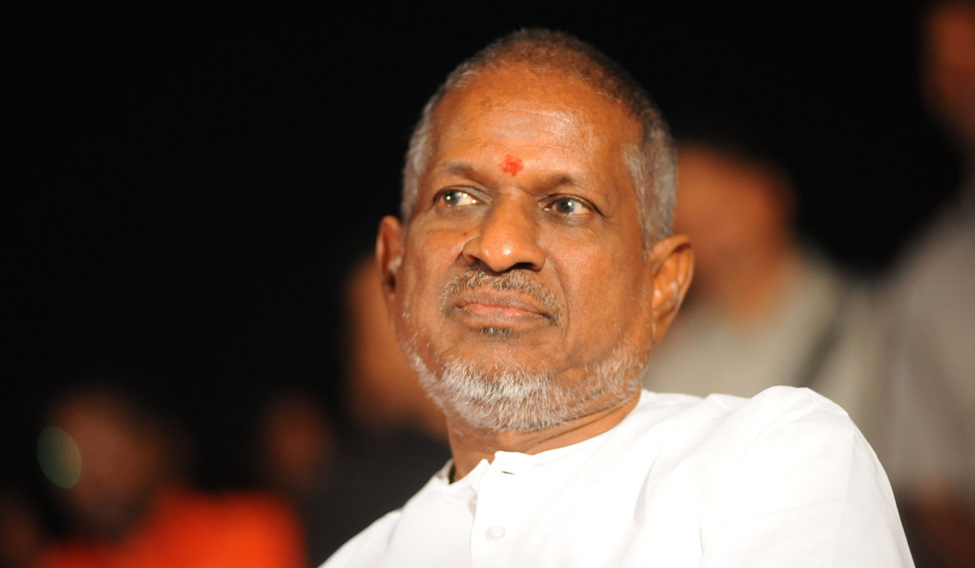 Ilaiyaraaja turns 80; the maestro charmed people with music, and his voice
Only a few music directors, like Ilaiyaraaja, can transcend their craft through their creativity. There have been so many stories and pieces about this man, a musical genius, who turned 80 today (June 2). What more can be written about him? How can one start, and from where?
So, perhaps, we can talk not about the music director Ilaiyaraaja but about the 'singer' Ilaiyaraaja, who is often not acknowledged as much.
Ilaiyaraaja entered the Tamil music scene in the 1970s, like a breath of fresh air, as great musicians sometimes do. Eventually, he came to represent what is widely known as the 'golden period' of popular Tamil film music in the 1980s. With this maestro's debut, Tamil cinema entered an experimental phase. Until this point, we listened to classical and semi-classical tunes.
Ilaiyaraaja infused film music with his unique, grounded aesthetic that appeals to the average person. He is still the best largely because of this special quality. He never sang 'at' you; but 'to' you. No Indian composer can boast of such a variety of tunes in his repertoire of songs.
The people connect
As a playback singer, Ilaiyaraaja has always stood out. He knew the magic of making music that people instantly connected with. The best music accomplishes that. It provides solace when you feel alone. Even now, when you listen to 'Nila Adhu Vaanathu Meley' in 'Nayakan', it sounds so new and full of energy, as if it is just released.
His versatility is unparalleled; his singing can convey the vast gamut of human emotions and he can effortlessly switch from serious songs to musical comedy. Sample 'Kadha Kelu, Kadha Kelu'  from 'Michael Madana Kama Rajan'.
Ilaiyaraaja transformed film music by fusing Indian classical music, Western classical music, and Tamil folk music for the first time. The experience was relatively new to the Tamil film audience. He is also known for his mastery over orchestration, which reflects in his works. In numerous films, including Sindhu Bhairavi, Salangai Oli, and Rudraveena, he has also displayed his hold over Carnatic music by tackling some challenging ragas.
Raja the person
In 2019, while interviewing Ilaiyaraaja, this writer found he is a child at heart. Despite his initial reluctance, he ended up talking for around 40 minutes. In fact, the maestro talked about the disagreements he had with the late SP Balasubrahmanyam then and also shared incidents from his early years and the reasons he did not promote his own work. He also confessed that he frequently went for walks on Santhome Beach and listened to his music being played on radios in every home.
He came across as a no-nonsense man. Probably, that is the reason he is misunderstood sometimes.
In addition to singing the compositions of other music directors, he has lent his voice to many songs that he had composed. Whatever genre, or however complex or nuanced his songs are, as soon as someone hears it, they want to sing along or dance to it. It is like this: songs by Ilaiyaraaja aren't his. We own them. They are ours. And that really explains his soaring popularity and success.
In the 1980s, producers and filmmakers lined up to book Ilaiyaraaja because he consistently exceeded expectations and established himself as a major player in the Tamil film circuit. He did about 50 films annually and that is not a walk in the park.
'Substitute' singer
In an interview, Ilaiyaraaja was quoted as saying that he used to begin his recordings promptly at 7 am. His routine was to grab a sheet and write the song number, production name, and recording time on the left side. "I ended up singing when singers I wanted did not show up. That is how I became a singer," he jokingly remarked.
The fact that Ilaiyaraaja's music is still vibrant and full of life is truly the best evidence of his brilliance. 'Poo Maalaye', for instance, the nostalgic song of lost but ever-renewing youth, which he recorded more than three decades ago, keeps finding a new generation of listeners, even today. His music is timeless.
Music directors are everywhere, but a great artiste like Ilaiyaraaja comes only once in a lifetime. Ilaiyaraaja isn't just another music director. There's nobody like him. The songs you cherish the most are those you listened to as a child. As you get older, music comes to mean a lot. Ilaiyaraaja is there when nobody else is around and isn't that precious?
Here are a few songs composed and sung by Ilaiyaraaja that, to this writer, are memorable for all time:
Thendral Vandhu Theendum (Avathaaram)
Thenpandi Cheemayile (Nayakan)
Janani Janani (Thaai Mookambikai)
Oru Jeevan (Geethanjali)
Idhayam Oru Kovil (Idhaya Kovil)