The time seems to slow down with each passing day during this quarantine period. And if you have gotten tired and sick of looking at the clock and calendar, exhausted your favourite series, had a movie marathon and are still wondering what more to do with the time, worry not.
We have got your back and here are some of the brilliant underrated series that we recommend for your binge-watch.
Thank us later.
Advertisement
1. Peaky Blinders (5 Seasons – 6 Episodes each)
Often claimed as the best piece of cinema on the mafia, Peaky Blinders is an outstanding series on the Shelby family of Birmingham, England that starts from the point after the first world war. It documents the rise of Thomas Shelby, the leaders of an urban street youth gang of the streets of Small Heath in Birmingham.
The plot, cinematography, editing, casting, acting, story, suspense are all outstanding with each episode mind-blowingly awesome.
Cillian Murphy who acted in side roles in Nolan movies plays Thomas Shelby, the protagonist of this series.
The background score and the music just suits the premises of the series and enters our daily playlist!
So get ready to witness some spectacular mafia action, alcohol, cocaine, guns, politics, gangsters, women and revenge.
2. Seinfeld (9 Seasons – 160+ Episodes)
This series is a forerunner of Friends, How I met your mother, Big Bang Theory and other urban-friends gang sitcoms.
Jerry Seinfeld a stand up comedian plays himself in the show. His friends Elaine Benes his ex-girlfriend played by Julia Drefus is a cutie-pie who becomes our favourite from the first season.
There comes a character Kramer played by Michael Richards who does slapstick comedy with his signature entering style into Seinfeld's room. As the episodes pass, viewers would wait for his sliding burst entering!
The most enjoyed character is George Costanza played by Jason Alexander, Jerry's best friend. This character who is envious of others, insecure, lacks confidence in his skills is literally the portrayal of the worst fears of any person.
As we cross each episode we understand that we all want to be like Jerry but deep underneath we are plain George.
The type of light humour this series gives us is the perfect for late evenings during this time of quarantine.
We highly recommend Seinfeld and his one-liners that would make you heart light with a jolly good chuckle!
3.Genius (2 Seasons – 20 Episodes)
Not very famous, these series form the National Geographic is a brilliantly glowing portrayal of famous personalities and intricacies of their lives.
Season-1 is about Albert Einstein and Season-2 is on Pablo Piccaso.
The elaborate use of graphics and storytelling techniques is outstanding.
The premise of each season is set from the beginning, till the peak of their career.
The makers have done a scintillating work portraying stories of these geniuses and their minds.
Geoffrey Rush who played as Einstein does not need an introduction in the world of cinema. The kind of skills he employs while playing Einstein is out of the world.
And none other than Antonio Banderas could have played Picasso in the second season.
He has won numerous awards for this role including Golden Globe Award for Best Actor.
The third season is about Aretha Franklin, an American singer, songwriter and civil rights activist.
Apt for the inquisitive, the series will inspire and give hope in this difficult time.
4.Bojack horseman (6 Seasons – 76 Episodes)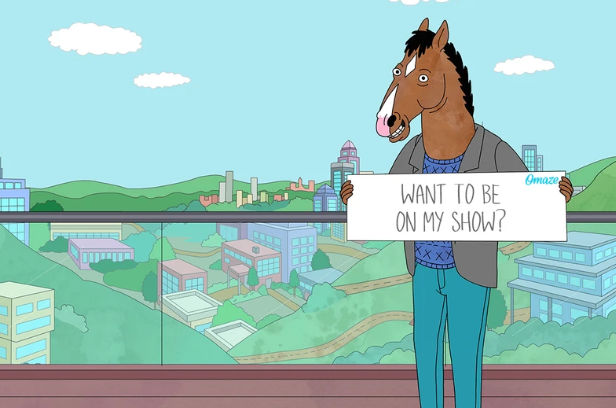 The series is about BoJack Horseman – an alcoholic horse who wants to become famous again.
The show deals with many contemporary socio-political issues, racism, sexism, present troubles that mankind is dealing with, making it a perfect dose of dark humour.
The creator Raphael Bob-Waksberg, claims that this show portrays something called 'political correctness' where it shows the correct stand based on pragmatic justice.
When you have had your lunch and you don't want to sleep. This is the time for you to get some insightful dark humour on the contemporary happenings.
BoJack Horsemen could give some food for your thoughts with his sarcastic and thought-provoking lines!
An audience who want to experience a satire, dark humour – this is the show for you!
5.The English game (1 Season – 6 Episodes)
A mini-series released by Netflix on March 20, 2020, it is built on the football that is played by the upper class and their influence in the FA.
The series starts with a quarterfinal game in the year of 1870 capturing the class clash between the upper class and the mill workers.
Premier League fans would be able to relate many a things with this series.
The making, direction, plot, and cinematography is breezily done and gives us a refreshing feeling with an extra dose of love and emotions.
A feel-good series, the real treat lies in the beauty of the countryside and the direction of each episode.
6.Money heist (4 Seasons – 31 Episodes)
As the name suggests, the series is based on a heist set up after the 2008 financial crisis.
The specialty of this series is that the plot is very slow but the storyline that it is built upon is a short one keeping the viewers engaged and guessing the next move.
Each season after season the makers would improve their way of storytelling, and the brilliance lies in the direction and the camera handling!
Rife with twists and turns its an ideal deist drama we would wanna watch to keep the adrenaline pumping.
7. Ricky & Morty (4 Seasons – 41 Episodes)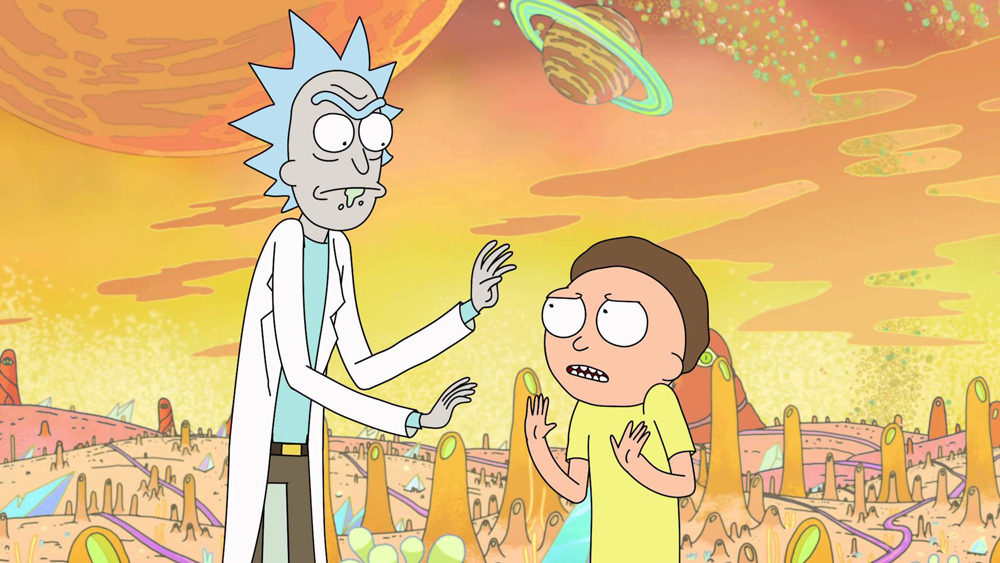 Rick and Morty has literally no bounds! Whether be it science, fantasy, sci-fi it shatters the bounds and enters them all.
Politics, daily life issues, first world problems, psychology. This animated series is made in a way that it is very difficult for anyone to explain its course!
About a scientist grandfather who educates his grandson with some off-kilter ways including a trip to the alternate dimensions, time travel, space travel, dealing with microscopic people, the series is story of weird journey Rick and Morty take together.
The series is filled with dialogues that take on the daily life problems, politics and how the society works making us ponder whether the makers were in their senses when making this.
With Rick & Morty and their abnormal travel together you'll laugh your senses out.