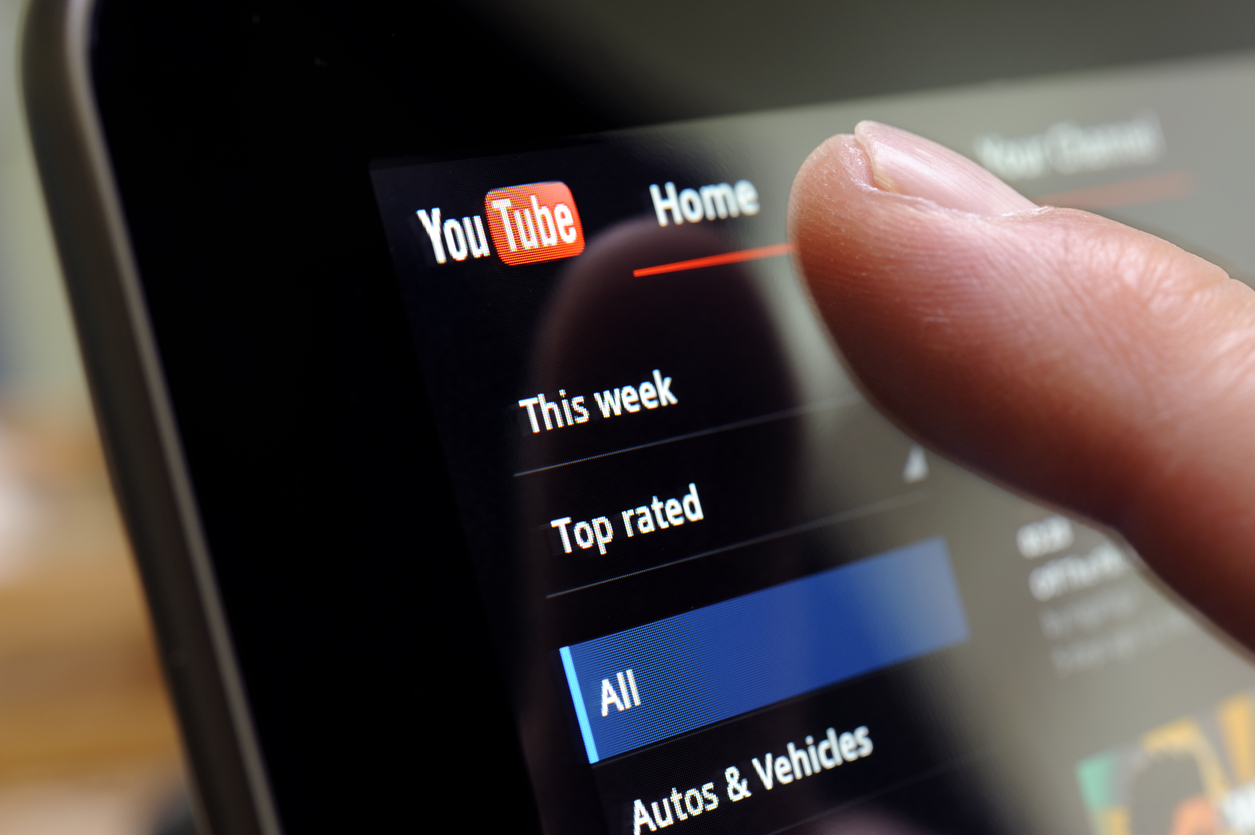 Bored? Here's the ultimate guide to YouTube's most underrated channels
Have you already exhausted your YouTube watchlist and are wondering what to watch next if the lockdown is extended? If you're looking for some refreshing content, here's a list of the most underrated YouTube channels to kill your boredom.
Mathematics
3Blue1Brown
All you mathematics enthusiasts out there, this channel can be your new hideout. Though most of the videos uploaded on this channel are a tad lengthy, they will nonetheless up your level of mathematical understanding. The graphics used in the videos enhance the content.
Numberphile
If you are looking for a shorter version of 3Blue1Brown videos, then Numberphile's for you. The channel is apt for those who like playing with numbers.
Philosophy
Russel Brand
This TV personality, actor, comedian talks about philosophy, life issues, depression, feminism and much more. Russel brings a new dynamic to issues that we talk about every day.
Einzelgänger
Predominantly a 'stoic' channel, it brings stoic perspectives on day-to-day life issues to the table. Stoicism is a philosophy of personal ethics informed by its system of logic and its views on the natural world.
Economics
AIERvideo
This is a channel by American Institute for Economic Research, which not just aims at educating people on economics, property rights and free enterprise but also provides infotainment. The videos are short and enlightening. Their rap battle videos are a must watch.
Emergent Order
This channel concentrates on improving economic and financial knowledge of people of all ages. The graphics and content are of high quality.
Politics and history
Caspian Report
This YouTuber does not reveal his identity but he is known to be a research student from Azerbaijan. He makes highly perspective content on geopolitical issues all around the world.
Simple History
If you love history, this is your channel. The graphics, content, writing are crisp and will not bore you. The brief videos talk about world history. This one is highly recommended for children.
Epimetheus
This channel makes videos on various empires around the world. Ancient Indian empires find a mention too, so don't miss it out!
Hobbies
Joyplanes RC
This is a channel for people who love building radio-controlled (RC) planes and non-RC air craft, RC cars, RC boats, RC drones. If interested in electronics, do check this out.
BANANENBUURMAN
This YouTuber makes first person Lego train videos. He sets all these up in his garden, above the swimming pool and inside his house with the tracks running all around the house.
AlmightyArjen
This channel is a Lego Universe. The YouTuber sets up Lego cities, tracks and custom vehicles out of Legos.
Awesome Restorations
Watch this guy restoring old retro antiques which are rusted and ruined. He breathes life into these antique pieces and makes them work again. The way he restores is just relaxing and fun to watch.
Self-Help

Actually happened
This channel shows us animations of stories of various people. The stories are mostly based on awkward and unusual circumstances that people face. It's an educative channel that comes with simple animation and quality content.
99U
Adobe 99U shows us the stories of craftsmen or leaders who have excelled in their own field. They conduct a conference every year in New York City. This show has a lot of similarities with TED Talk.
Football

World of Ultras
The channel makes videos on the largest football fan club, on all activities of the ultras (fans) of various football clubs.
Tito Football
Here the makers give crystal clear, unbiased, simple and quality content on football history, tactics and famous matches. The animation and illustrations in the videos are what catch the eye.
Infotainment
Kurzgesagt – In a Nutshell
This is a nihilist channel which contains videos on philosophy, world issues and science as well. The main attraction of this channel is the graphics they use.
Thought Catalyst
This channel makes videos on science, technology and space. The videos are simplified and easy to understand.
Food and fitness

Headbanger's Kitchen
This channel by a Mumbai-based rock guitarist started as a recipe-giver for the followers of Keto diet. The recipes this YouTuber makes are very simple and easy to make. They don't compel the viewer to buy things that are rarely available in Indian cities.
Dr. Eric Berg DC
Dr. Eric Berg started as a Keto diet and intermittent fasting specialist. He posts video on all health issues. This channel does not scare you nor does diagnosis for you. It has simple content on daily day issues, diet, fasting and personal health.
Doctor Mike
Dr. Mikhail "Mike" Varshavski is the recent heartthrob from the medical field on YouTube. He proves a doctor with killer looks can earn 5.46 million subscribers in a short span of time. He not just looks smart, but gives us very useful medical information in a simple way.
Comedy
Shridhar Venkataraman
It features yet another IIM graduate who is very 'proud' of his degree. His comic timing on politics is spot on. He does not shout, does not swear, does not pull some one from the crowd to insult them! Watch him for some fresh comedy but make sure you're aware of the recent issues in India!
Music
Kalki
There is a misconception that we Indians copy the styles of western DJs and make our trans/ club/ dubstep music. This channel breaks all such notions. Do check out the official video of Kalki on Varanasi – a visual it is.
Vinheteiro
This guy is a Brazilian piano master. Plays all classical tracks, video game music, cinema/ anime/ cartoon/ series music on the piano. Very interesting and highly recommended!
Thomas Kruger
Kruger is a piano master from Germany who plays in public. He just searches for a public piano, goes there and start playing. Each video has 500K+ views and astonishes on every scale.
Polyphonic
This channel deals with music analysis. The video essays tell us about the Pop culture, Hip Hop and Rock. Their analysis on each composer or artist will help you enhance your music knowledge.
Dance
Bfunk
Shivani Bhagwan and Chaya Kumar, two Punjabis living in Los Angeles teach BhangraFunk (a fusion of Bhangra and Funk dance styles) routines through their channel. Their dance video on Miss Pooja's 'Nakhreya Mari' went viral and gave them a kick start.
Cinema
Wisecrack
The channel mainly makes analysis videos on cinema, series, filmmakers, artists and cinema technicians. The videos give a different perspective of TV shows, video games and pop culture.
Nerdwriter1
This channel cannot be restricted to cinema alone as it makes videos on philosophy, cinema, artists, video games, business, art.
Yes, it gives you an insight into everything – from how Bernie Sanders answers a question to why Harry Potter and the Prisoner of Azkaban is the best part of the series.
Entertainment
TTI
Top Ten Information – this channel literally brings you the coolest inventions in robotics, gadgets, flying machines, min vehicles, and what not. The channel would make the teenager in you craving for some cool things!
Corridor Crew
This YouTube channel is run by a group of friends who are VFX artists. They make content, literally on everything. The most noted playlists of the channel are 'VFX artists react to bad & great CGI' and 'Stuntmen reactions to bad & good Hollywood stunts'.
They've reaction videos on Tollywood, Bollywood and all regional film industries of India as well.