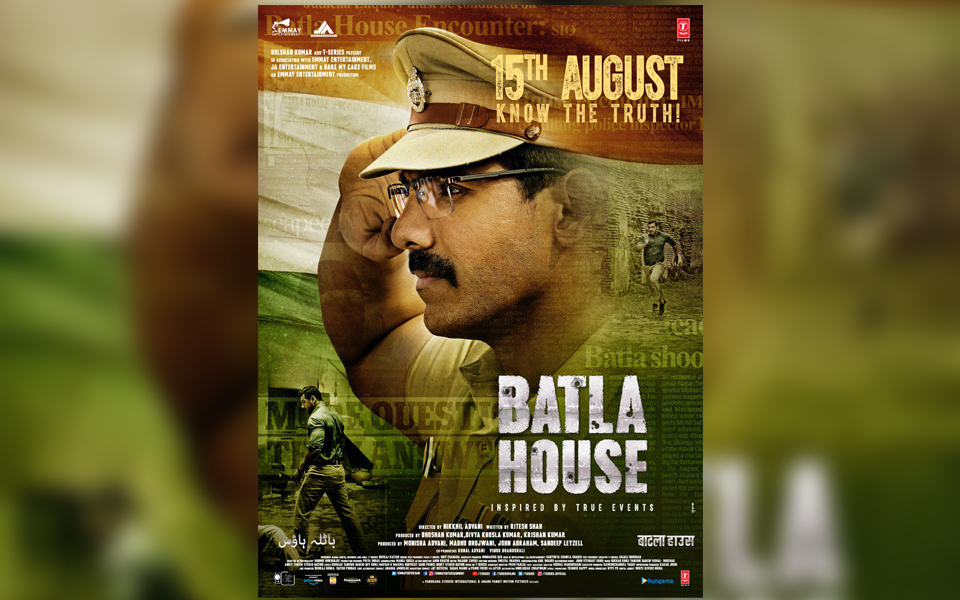 Trends change but police encounters keep Bollywood kicking and alive
The abiding theme of police encounters on the silver screen has not faded away despite scores of movies being already made on gangsters and terrorists facing the daring cops of the country.
And coming next is a thriller based on the 2008 Batla House encounter in Delhi, during which, two Indian Mujahideen terrorists were shot dead and one was arrested.
India has witnessed several terrorist attacks in the past few decades and B'Town has not failed in drawing inspiration from how the country's security forces have tackled such situations.
From Shootout at Lokhandwala in 2007 to Sacred Games (web series) last year, movies depicting police encounters have found a special space among the audience time and again. Also, Sacred Games has infused a fresh energy into the genre.
But this is not a regional trend. According to Piyush Jha, filmmaker and writer, movies depicting violent encounters between cops and criminals are a hit in every part of the world.
Also read: In an encounter's triumph, Batla House fails to infuse fresh narrative

Also, often such encounters get marred by allegations of human rights violations and trigger controversies. And what can provide more content to cinema than guns, grief, action and controversies.
Speaking about this genre of movies, Jha says that most of these movies have a similar treatment. "Guns going off, expletives and gangsters killing people — the elements remain the same. Therefore, these genre needs some kind of freshness — some newness in the characters and a new approach," he adds.
"Once we thought that the genre was dead but then Sacred Games came out with some freshness."
Further, Jha said that he expects Batla House to be different since its based in Delhi. Most of the Bollywood movies are based on encounters, gang wars and terrorism in Mumbai.
"I don't know about the story as depicted in the Batla House movie or how it has been treated. But knowing John Abraham, I think he will try to do something new," Jha says.
Also read: Why south Indian films can't shake off the queer phobia
One allegation that these movies on gangsters and terrorists face is of their glorification, particularly for the former. But do these movies glorify criminals and promote violence?
"No! No one actually becomes a gangster simply by watching a movie. And Martin Scorsese has been doing it (such movies) for years. Such movies keeps fascinating the audience," asserts Jha.
Further, he said that such movies which are based on a real incident must be executed after an in-depth study, and give a balanced report and show the reality.
Batla House, starring John Abraham and Mrunal Thakur, is set to release on Independence Day (August 15).