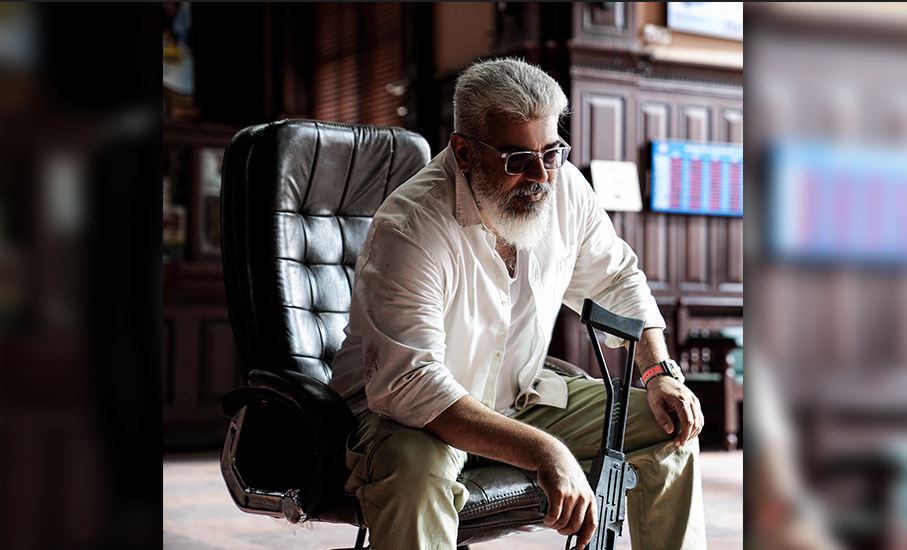 'Thunivu' review: Ajith owns the character in bank heist story
Ajith's witty one-liners, powerful screen presence, swag, and style make for a thoroughly enjoyable first half, but the film gets preachy in the second half
Some heroes are best seen in villainous roles. Ajith's fans will agree. Vaali, Billa and Mankatha easily rank among his best performances, thanks to the negative shades he has portrayed in them.
Of late, though, the Tamil superstar has mostly stuck to family-friendly hero roles, such as Veeram, Vedalam and Viswasam. 
Also read | 'Varisu' review: Vijay anchors moving family drama
Now, the Ajith-as-baddie excitement is back. Director H Vinoth has given Ajith the scope to go all guns blazing in Thunivu ('Courage') and he pulled it off with great elan. But is that enough?
The plot
A group of criminals pulls off a heist in a popular private bank in Chennai. Just when they think they have succeeded, 'Dark Devil' (Ajith Kumar) is also inside the bank, but with a bigger mission — to expose many unknown scams within the banking system.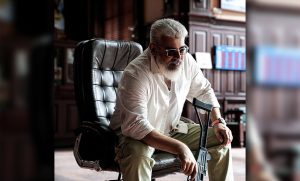 Ajith has simply owned his character with his witty one-liners, powerful screen presence, swag, and style.  The film also has an interesting list of supporting actors including Manju Warrier, Samuthirakani, and John Kokken. While Manju (great elevation in action episodes) and Samuthirakani shine big, John Kokken is just okay.
The other supporting actors like Prem Kumar,  Ajay, GM Sundar, Veera, Bucks,  and Mohana Sundaram have also done a good job. The 360-degree action sequences are super impressive, kudos to the film's action choreographer Supreme Sundar.
Preachy messages
While all the scenes featuring Ajith Kumar are enjoyable, a major portion in the second half is without him and, after a point, the message that H Vinoth tries to convey becomes preachy. Also, there are many logical loopholes in the second half and the entire interview portions featuring the bank chiefs aren't in sync with the overall genre of the film.
Nirav Shah has given the film a grandiose look. Though the film has been mostly shot in a single location, he has captured the characters with multiple angles so that things don't look repetitive. 
Ghibran's songs are just passable while the composer uplifts the mood with his stunning background score. Vijay Velukkutty's editing is racy (sometimes too fast) and, as said earlier, Supreme Sundar's stunts are impressive.
Bottomline
The final word is that the first half of Thunivu is a bonafide thriller but the second half is similar to Shankar's socio-commentary zone.