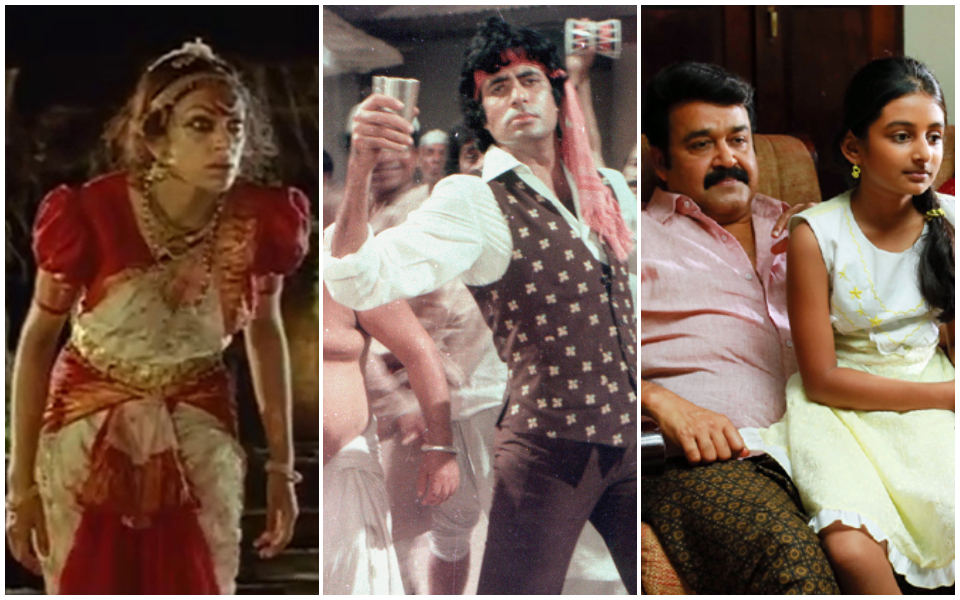 The plot of success: How these film remakes hit the right notes
The give and take of plots among various industries has been a part of the entertainment business in India right from the beginning.
The give and take of plots among various industries has been a part of the entertainment business in India right from the beginning. From romantic comedies to action thrillers, some stories have struck a chord uniformly across languages. Here is our pick:
Ramudu Bheemudu (Telugu)
Released in 1964, starring NT Rama Rao, the flick was directed by Tapi Chanakya.
The story is about twin brothers who get separated at birth. They grow up in different environments — one as a diffident and scared heir to massive wealth (Ramudu), terrorised by his uncle, and the other, a happy go lucky villager (Bheemudu) whiling away time doing plays.
One day, Ramudu leaves home, vowing to not put up with his uncle's beatings, while Bheemudu too escapes from his home to avoid his mother's wrath after a play. They land up in each other's place and begin living a new life and enjoy the new found reality. However, the exchange doesn't escape Ramudu's uncle's eyes for long and he has another evil design for them.
Related news | Netflix making film about 1999 US Women's World Cup team
The movie, which was a runaway hit in Telugu, was eventually remade in Tamil as Enga Veetu Pillai and Ram Aur Shyam in Hindi. While the Tamil one starred MGR, Dilip Kumar played the twin roles in Hindi. The remakes were directed by Chanakaya himself and produced by B Nagi Reddy and Chakrapani.
Needless to say, they were a hit in the other two languages as well.
The plot was a trendsetter of sorts that led to many spin offs on lost and found and reuniting twins, with a generous dose of comedy and poignant moments. They also inspired a separate set of remakes with female protagonists like Seeta Aur Geeta (starring Hema Malini) in Hindi and Vani Rani (Tamil starring Vanisree).
Pasher Bari (Bengali)
Directed by Sudhir Mukherjee and based on a short story, the film is about a simple man who is smitten by the next door girl and wants to impress her with his absent skills in singing. The film starred Sabitri Chatterjee, Bhanu Bannerjee, and Anup Kumar.
He ropes in his friend to sing for him as he lip syncs his songs, to draw the admiration of his lady love. A huge hit, the original triggered a string of remakes in the coming decades — Adutha Veetu Penn (1960) in Tamil starred Anjali Devi, TR Ramachandran, and KA Thangavelu in the lead roles, and in 1968 as Padosan in Hindi with Kishore Kumar, Sunil Dutt, Mehmood, and Saira Banu in the lead roles.
Related news | Filmmaking amid social distancing? Bollywood wonders how to make it work
With each of them known for their comical situations and melodious numbers, the jugalbandi between Kishore and Mehmood 'Ek Chatur Naar' remains an eternal favourite for cinema-goers.
The movie was also remade in Telugu twice as Pakka Inti Ammayi (1953 and 1981) and a Kannada film Pakkadmane Hudugi (2004).
Don (Hindi)
A heady cocktail of drama, action, and good music, this 1978 movie from the writer duo Salim-Javed, is the story of the game of hide and seek between the police and the most wanted underworld don. Don (Amitabh Bachchan) is killed after several unsuccessful attempts.
However, in a bid to find out more about the gang, his death is hidden and his lookalike Vijay (Bachchan in a double role) gets into the gang to unearth the hidden criminals, claiming to have amnesia. However, when the inspector, who plans the whole operation dies, Vijay is left with no option but defend himself, drawing the ire of both the police and the gang members.
Related news | The one gem these master filmmakers polished to sparkle forever
Don cemented Bachchan's position as the angry young man in a complete action avatar. It was eventually remade as Billa (1980) in Tamil starring Rajinikanth and yet again proved to be a huge hit, cementing his position as a superstar.
The movie was also remade in Telugu as Yugandhar (1979) starring NT Rama Rao and in Malayalam as Shobhraj (1986), starring Mohanlal. The movie also made a comeback in 2006, with Shah Rukh Khan playing Don, and Ajith essaying the role in Tamil as Billa. A hit in all its remakes, Don continues to enjoy the legacy of being a thorough entertainer.
Manichithrathazhu (Malayalam)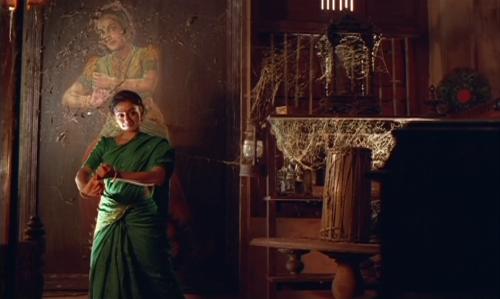 One of those rare movies that has had a fan following cutting across languages, the psychological thriller with a generous dose of comedy was helmed by Fazil.
When a family begins to suspect that their house is haunted by the ghost of a dancer who was killed by an ancestor, they are panic stricken by a string of paranormal activities. Nakulan (Suresh Gopi) and his newly wed wife Ganga (Shobana) decide to be pragmatic about the stories touted as causes for the happenings—one being the dancer Nagavalli haunting the ancestral home for revenge.
Nakulan calls in his friend Dr Sunny (Mohanlal), a psychiatrist, to investigate the matter. However, Dr Sunny sees the incidents in a new light as a psychological play of past and present, with Ganga in the midst of it.
Related news | War movies: Best films of all time that brought reality of wars to life
The film was massive hit with a box office run for a year. It was remade in Kannada as Apthamitra (2004) with Soundarya playing Shobana's role, in Tamil as Chandramukhi (2005) starring Jyotika and Rajinikanth, and as Bhool Bhulaiya (2007) with Akshay Kumar and Vidya Balan in the lead roles.
It was also remade in Bengali as Rajmohol (2005), starring Anu Choudhury. The movie was a commercial success in all the languages. The novelty of the plot and its careful play of humour alongside thrilling scenes did the trick for it.
Drishyam (Malayalam)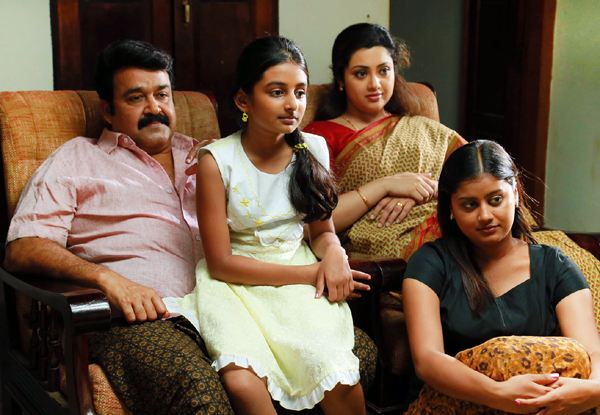 The film directed by Jeethu Joseph made waves when it released in 2013 for its fresh storyline and spectacular performances.
A family is caught in a quagmire when its becomes a suspect following the disappearance of the son of a police officer. However, they are guilty, but only of protecting themselves when they stand the risk of being devastated by the overreach of a philandering and lecherous youth. The father, an orphan, Cable TV operator Georgekutty (Mohanlal) does everything possible to defend his daughters and wife, using all his wit and intelligence to recreate situations that lead the investigators astray.
A super-duper hit, the movie, with its thriller quotient, was hailed a path-breaking film.
It was remade in Telugu as Drushyam (starring Venkatesh), Drishya in Kannada with Ravichandran in the lead role, and in Tamil as Papanasam (2015) in which Kamal Haasan essayed the lead role. It was also remade in Hindi as Drishyam, starring Ajay Devgn. The movie was a hit in all the languages.