You may find an artiste giving an extraordinary performance in a film or soap opera, though appearing only for a few minutes. The next day, you may find the same person selling handkerchiefs at the beach or serving you food at a marriage hall or dreaming at any public space about the next opportunity. This is how junior artistes have been running their lives for years — decades in some cases.
In 1978, Murali* joined Vauhini Studios in Chennai as a helper with a bigger dream of becoming an actor. Forty-two years later, he regrets it. Had he continued doing petty jobs in his hometown, his lifestyle would have been better, says Murali. In the mid-80s, he enrolled as a member of an association for junior artistes in Tamil cinema. In the last 35 years, he has appeared in thousands of films as a police constable or a thug.
"When I began my career in the film industry, I earned a daily wage of ₹35. After three decades, it has increased to ₹420," he says. But Murali is very doubtful about his career going further even after the production of films resumes. All activities in the film and television industry have been put on hold due to the COVID-19 lockdown.
Advertisement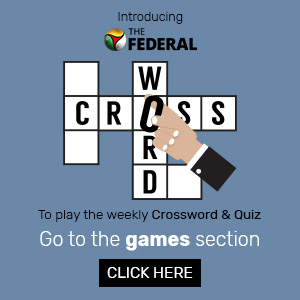 Related News: Re-opened after 47 days, shops in Chennai rue lack of customers
Junior artistes approximately get to work 10 days a month. In the case of films, they receive an extra half a day's pay if the shooting goes beyond 6 pm. But they are paid only ₹420, along with conveyance allowance, even if they attend the shooting of soap operas for a full day. However, production companies often leave them in the lurch by deferring payments for even six months, says Murali, who sometimes doesn't receive payments at all.
In this scenario, Murali has given up hope of finding any opportunity. If a film requires 20 background actors, only five or six of them are junior artistes. The rest are deprived actors from the South Indian Artistes' Association and members of the technical crew like camera assistants or lighting technicians, says Murali. So, out of more than 600 members of the junior artistes' association, only a handful of people get to work every month, he says.
Post lockdown, writers will have to amend their scripts to meet the government's norms like social distancing. "Filmmakers have to take into account the factors like the number of people required in a scene and a reasonable number of shooting days, coordination of schedules and costs, keeping the safety of cast and crew as the highest priority," says Hema Rukmani, the CEO of Thenandal Studios Limited.
Related News: Know which shops are allowed to open in Tamil Nadu from May 11
"Moreover, production companies will prefer to start producing a new film once the situation is back to normal. Production of the films that were abruptly stalled midway will probably be more ready to resume production," she says.
In the last two months, almost all blue-collar workers in the film industry have been facing financial difficulties. Especially, junior artistes bear the biggest brunt of the lockdown as many of them are not used to doing any other jobs. "A film shooting will require us to be present immediately after we are given a call. This is not practical if we do other jobs," says Murali. However, some take up menial jobs to run their families.
The association and some top actors have lent a helping hand to the distressed junior artistes. "The association has provided the artistes with essentials worth ₹500 and the same amount in cash. Two actors have come forward to offer coupons worth ₹1,500 to each junior artiste that could be exchanged for essentials at a leading supermarket," says Xavier, a junior artiste coordinator.
Related News: Forget returning to power if you open liquor shops: Rajinikanth warns AIADMK
Due to the halt in film production activities, several allied industries have also got affected, says Rukmani. "Even catering agencies, caravan companies, bodyguards for actors and other such providers have also been affected by the lockdown," she says.
Even if the production resumes, Rukmani says it will be difficult to resume shooting with limited artists and technicians, unlike post-production activities like editing, dubbing or rerecording, that can be done with a few talents. "An artist alone will need a make-up artist, hairdresser, driver and touch-up assistant. So, it will be difficult to limit the number of people, to less than 20. So, we will have to make a decision based on the duration of this crisis," she says.
While artistes are likely to face these challenges, members of the technical crew can practice social distancing to an extent, says Karthick, a camera assistant. "During the shooting of romantic scenes, only a few members, besides the director and the cinematographer, will be present. Others will set up the camera, lighting and other properties and wait outside. The same can be followed when production activities resume," he says.
*Name changed to protect the privacy of the individual