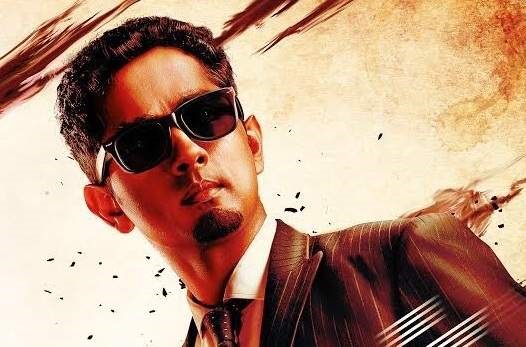 Siddharth on message behind 'Takkar': Happiness matters more than money
Come August, Siddharth would be celebrating two decades as an actor since he was launched as Tamil cinema's quintessential boy-next-door in Shankar's 'Boys' in 2003.
Ahead of the release of his latest film 'Takkar, he talks to The Federal about his big plans as a writer, donning the director's hat, making 'Bommarillu 2' and joining hands with his spiritual guru Kamal Haasan for 'Indian 2'.
On 'Takkar'
'Takkar', directed by Karthik G Krish, hits the screens worldwide on Friday (June 9). The film will take audiences on an emotional rollercoaster, he assures. Further, the actor reveals, "The movie revolves around the clash between two individuals. There are multiple clashes portrayed in the film, including the clash between the hero and the heroine, hero and the villain, clashes of ego, gender, age, and money. There are numerous shades in the relationship between the hero and the heroine."
Pertinently, the film talks about how an entire generation, especially today's youth, is steeped in the relentless pursuit of money, adds Siddharth.
Also read:  Why Tovino Thomas did not want to do Malayalam blockbuster film 2018
Waxing eloquent on the topic, he says, "This generation seems to be in the relentless pursuit of money. The extravagant earnings of celebrities are well-known to everyone. However, my upbringing instilled in me the belief that happiness should take precedence over money. I was taught to find joy in music and other simple pleasures, which shapes my perspective."
Also, he says in 'Takkar', they are venturing to explore the beauty and happiness the world has to offer. "During my days as an assistant director, I used to receive a mere ₹2,000 and had to account for petrol bills as low as ₹160. People often say that once you have money, you develop certain habits. However, I am not like that. I can find happiness and contentment in the simple things, and I can sleep peacefully whenever I want to," he says.
On his return to Telugu cinema
The grapevine has it that Siddharth was banned from the Telugu industry for a brief period after he allegedly made some remarks about the industry and its audience. After a gap of seven years, Siddharth was seen in a Telugu film 'Maha Samudram' (2021).
Siddarth says, "When people questioned me why I wasn't doing Telugu films, I responded by saying that I wouldn't turn down a good film regardless of the language. In India, the Telugu audience has a profound love for films screened in theatres. We have a dedicated fan base that goes beyond expectations, a trend rarely seen elsewhere. Telugu fans elevate us to new heights, perceiving me as the boy next door. By collaborating with the right partners through co-productions, we can bring compelling content to the forefront."
"Wherever you go in Telangana and Andhra Pradesh, you can witness the immense love and support I receive from the people. There is a strong bond between the audience and myself, and there is no disconnect. I have established a positive connection, and I want to leverage that in my work," he adds. 'Takkar' has been dubbed in Telugu and this language version will have a simultaneous release on Friday.
On writing, producing more films
Siddharth is a multi-faceted personality. Apart from acting, he's known for writing, singing as well as producing. He has big plans as a writer and producer. Siddharth says, "Writing is an ongoing and continuous process for me. I have already prepared the sequel for 'Aval', and have many more projects in the pipeline. In our production, we actively encourage and support new writers, working with fresh and emerging talent. The writing process has evolved over time, becoming more focused on discussions, refinement, and ultimately shaping the final script."
Talking about his production plans, he says, "In Tamil, I have produced five movies, but my most significant project is yet to come. It is titled 'Chittha', and it will be produced under my own banner. I believe this film will collect numerous awards and accolades."
Also read: Aishwarya Rajesh interview: 'Farhana helped me push my limits as a performer'
On 'Bommarillu 2' and 'Indian 2'
The 2006 'Bommarillu' is one of the biggest hits in Siddharth's career. This is the film that turned Siddharth into a household name among Telugu audiences. "Bommarillu' holds a special place in my heart as an event film that has a lasting impact. Over time, it has been regarded by many as more than just a movie. While we can always strive to deliver exceptional work, recreating the magic of 'Bommarillu' in a sequel is an incredibly difficult task," he says.
In 'Indian 2', Siddharth reunites with filmmaker Shankar after two decades. "I consider myself extremely blessed. To get to work with a director who launched me after all these years and make me act alongside him (Kamal Haasan), it's something else. I'll always be thankful to Shankar sir for calling me again. It is my love for Kamal sir that made me an actor. Every time I get to meet him, I consider myself extremely lucky. Now, to get to work with him means so much to me," he points out.
Post 'Takkar', Siddharth will be seen in Tamil film 'Test', co-starring Nayanthara and R Madhavan. He also has another film with 'Takkar' director Karthik G Krish. Apart from these two films, he has 'Chittha', which is directed by SU Arun Kumar. There's also 'Indian 2', which is gearing up for a Diwali release. Truly, Siddarth's stars continue to shine brightly.