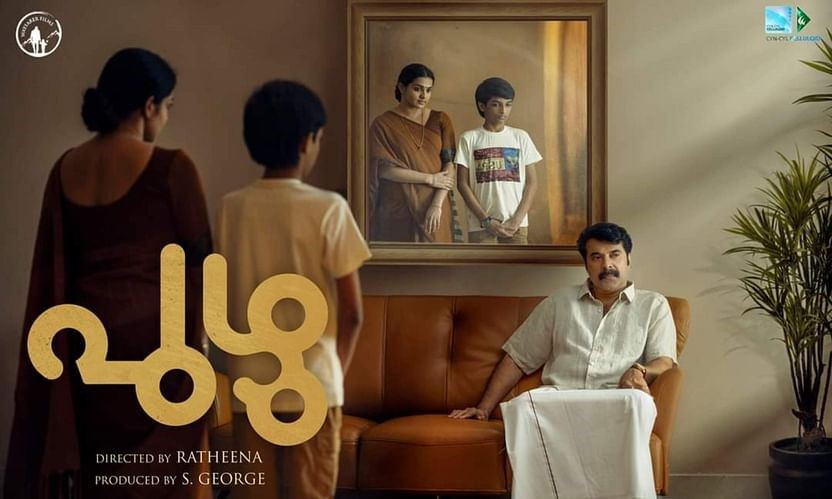 Review: Stellar Mammootty steers wobbly Puzhu home
The central plot of the fascinatingly titled Puzhu (worm, in Malayalam), director Ratheena's debut feature, draws on scenes and lines from what appears to be an experimental stage play that is set around the legend of Thakshak and Parikshit. Writers Harshad, Sharfu and Suhas stitch the fear of death and impending retribution into this story that wants to be political about the identities of caste and its markers that delineate our power structures.
They appear to be going for a space where the politics forms an organic backdrop to the stories of these men and women, some entrenched in their bigotry, some refusing to back down. The dissent here is without the bluster or sentimentality of the average anti-establishment film.
When Kuttappan (Appunni Sasi), the Dalit actor-playwright in the film, talks about the discrimination he has faced over the years, he does it without soppy indignation. What did he do, as a boy, after performing a protest play in front of people who had earlier denied him the stage? Did they like his play? – "Who cares? I went home and had a good meal with fish curry." When Kuttappan's Brahmin wife (Parvathy Thiruvoth) tells him that she hopes her brother (Mammootty) "changes" and accepts her decision to marry outside of her community, his response comes with guarded optimism. He doesn't seek that kind of acceptance – "let him change too; good for him if it happens."
Also Read: CBI 5: The Brain review: Iyer returns in style, but script goes kaput
It's an interesting choice, to build this grounded political position on the premise of a slow-burning thriller about a police officer who is fighting the ghosts from his past.
The results are middling; the story and its subtexts don't always work together, leaving the film unravelling in a series of near-strikes. Puzhu, at a runtime of about two hours, progresses in an arrangement of finely written and staged segments, all packed with promise but none really hitting home.
Before the stories of the siblings meet, they are shown as living strikingly different lives. The brother, a cop, is raising his motherless son on the rigours of a boot camp, relentlessly controlling him, reproaching him and, still, trying to convince the son, and himself, that it's all for the boy's good. These portions set the story up with an engrossing study of its primary character but they don't segue into the central conflicts of the story. There's no real closure to this troubled relationship; it serves as the build-up but by the end of the film, appears distant from its larger themes.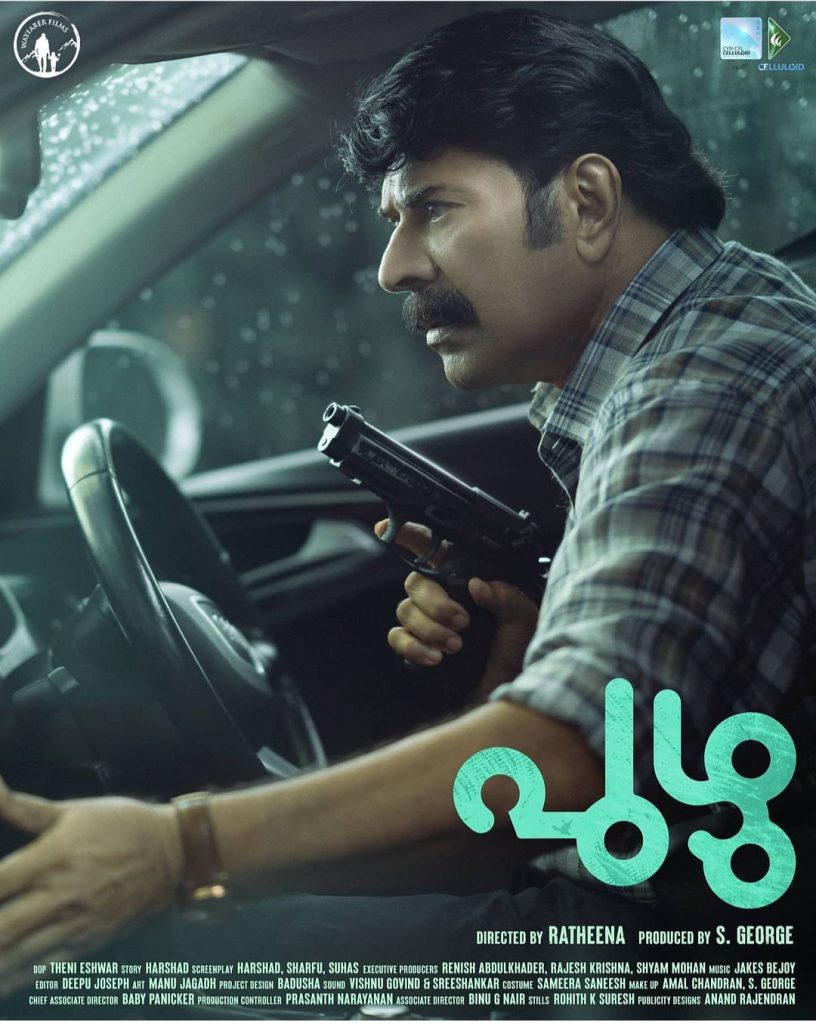 His sister is trying to piece together her life with Kuttappan. They are in love, and share quiet respect for each other but with the perceived social disruption which their marriage is, with the discomfort they cause to people who see them together as man and woman, love and respect won't be enough, even to find a home on rent. When they do move in, it's into the apartment block where the brother lives. Troubled by this intrusion, he asks the secretary of the residents' society with unfeigned resentment – "We did agree that flats would be rented only to people from our community, didn't we?"
The presence of the deserter sister has him revisit his shame, of having been rejected in favour of the outsider he loathes. His shame is real, his resentment has conviction. It adds a layer to this complex man who waits, almost obsessively, for an old adversary to turn up, for his moment of reckoning.
Mammootty is terrific here, internalising the makings of this bigot without letting us into his mind spaces and still, having us invested in his story. His scenes with the ailing mother who, like his son, is captive in his presence have him drop guard and digress to self-pity – "What did I do to deserve this?". This is an actor still finding new tools to work with; another remarkable upgrade on a career of over four decades.
The routines the cop builds for his son show a man unsparing in his belief that the tough love would help the boy shape up like his father. He is a practical man who likes his privileges, and has the nous to negotiate high-stakes real estate deals but could also surprise us with the limits he could push to keep things as they are.
The actor plays these divergent notes masterfully, holding it all together as the plot struggles for pace before it picks up and closes, disappointingly, in a generic thriller space.
Puzhu is economical in its writing and treatment. It uses its sparse background score (Jakes Bejoy) impressively, keeps its characters largely withdrawn – even their names are not always spelled out – and reveals key plot points in casual conversation. While this understatement works fine with the compelling lead character, it does take some steam out of the politics the film wants to discuss. When Puzhu does get vocal about these themes, it slips into forced shocks and trappings of a revenge drama.
This, still, is an important film that tries to explore the politics of privilege and othering, at times within but largely without the tricky compulsions of popular cinema.
(Puzhu is streaming on Sony LIV)
Also Read: The Amal Neerad interview: On Mammootty and his favourite films/roles
Also Read: Why Malayalam filmmaker Sathyan Anthikad does not get rattled by RRR or KGF