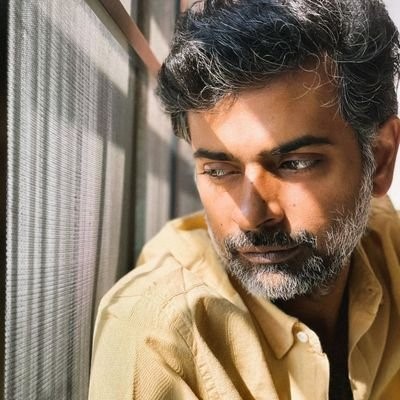 Premam director Alphonse Puthren slams trollers after being abused online
Reputed filmmaker Alphonse Puthren, who has been trolled badly ever since his latest film Gold was released in 2022, has finally hit back at his detractors.
The film, which released last month in December and had featured Prithviraj and Nayanthara, had a lot riding on it since it marked Puthren's comeback after a gap of seven years. The fans of Puthren, whose filmography includes films like Neram and Premam,  were expecting a lot from his new offering Gold. But, fans were disappointed and could not believe that Puthren could have made such a film and turned on him viciously making him a target of online abuse.
Fed up with the trolling, the director finally updated his Facebook profile picture, in which his face is not clearly visible and he wrote on the page: "If you are trolling me and telling bad things about me and my film Gold for your satisfaction…it is good for you. Not for me. So, I am protesting by not showing my face on internet."
Further, Puthren added, "I'm not your slave or I did not give rights to tease me or abuse me in public. So see my works if you like. And don't come to my page and show your anger. If you do so, I'll just become invisible in the internet."
Also read: Review: Alphonse Puthren's Gold shines, but loses its sheen in climax
He was also bitter about the way people laughed at him when he was down. He said, "I will never forget the laugh in your faces when I fell down," he said, adding that no one falls on purpose and it happens by nature. "So the same nature will protect me with the support," he added. Puthren has been very defensive about the negative reactions to his film earlier as well but this time he has really lashed out at the trollers.
After his emotional outburst, many fans and friends tried to console him that success and failure are part of life. Some told him that fans expectations were high from directors like him. And they pointed out that even superstars like Mammooty and Mohanlal too have to face the brunt of trollers and have been severely criticised. Therefore, they asked him to be open to criticism and a fruitful review discussion.
Puthren is next directing a film titled Paattu with Fahadh Faasil in the lead role.