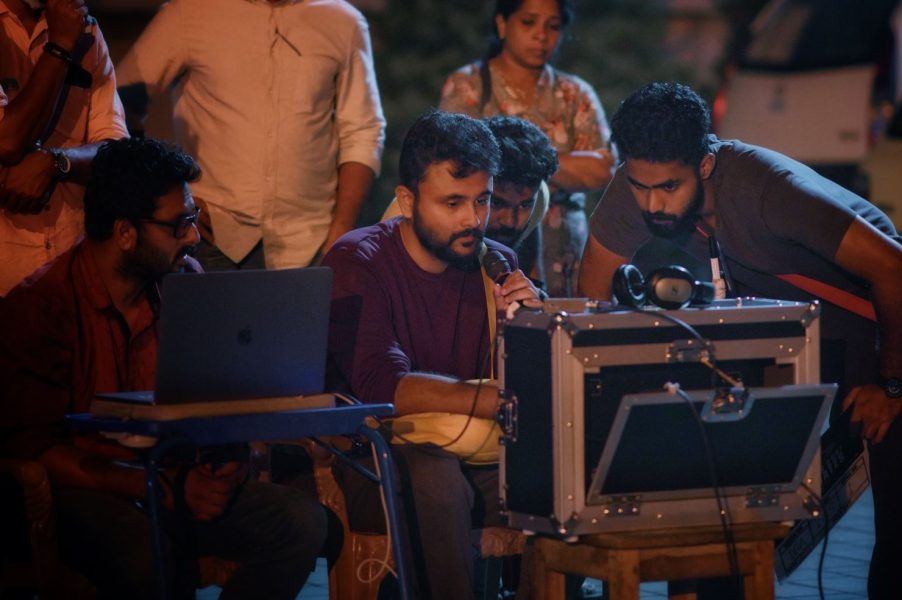 Mukundan Unni Associates: Why director Abhinav thinks karma is no boomerang
Abhinav Sunder Nayak has been receiving rave reviews for his black comedy thriller, Mukundan Unni Associates. The Malayalam film, starring Vineeth Sreenivasan, Suraj Venjaramoodu and Aarsha Chandini Baiju in lead roles, was released in theatres in November last year. Recently, it has been released on Disney+Hotstar.
The Federal caught up with the director to ask him about how the idea of Mukundan Unni Associates came to him, the challenges he faced on the journey, and the possibility of a sequel.
Excerpts:
Your film has become a huge talking point across the country. How do you feel? Going by your earlier tweets, you kind of expected the response?
Also read: Pratap Pothen: The original hippy of Malayalam cinema
Yes, I expected people to laud the film. We were very confident about the end product. We were very happy with how the film turned out. Yeah, we were expecting a good response, but not this kind of wide range of appreciation. Maybe it came because dubbed versions of the film are available on Hotstar. So, people can watch it in Telugu, Kannada, Hindi, and Tamil. It is easily accessible to almost all major regions.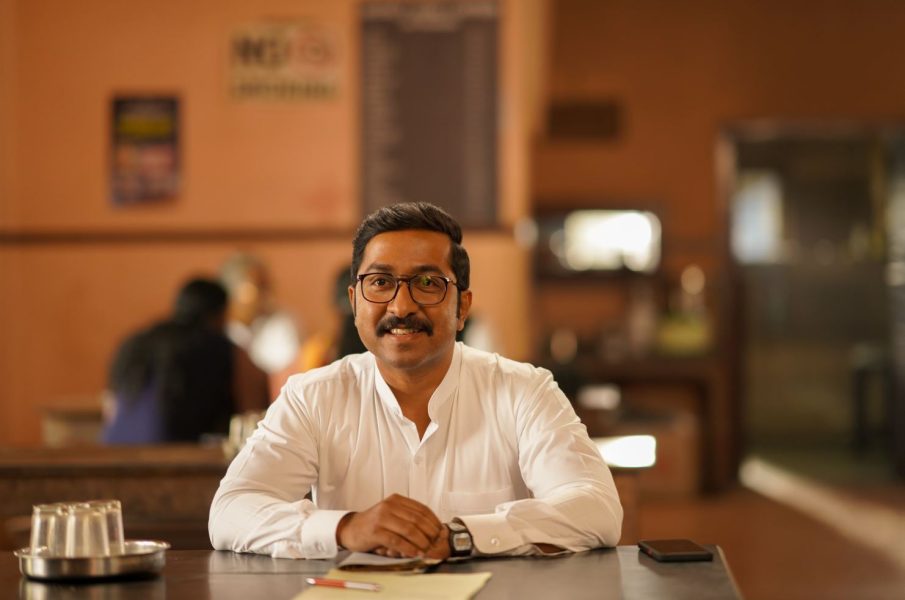 From where did the film's idea originate? Is there any real-life incident behind it?
No. The thread of the film came from my questioning of the concept of success and karma. These are what I wanted to address in a film. I can only make films based on certain theories I believe in. If the negative and positive things that have happened to me affect me emotionally, I can make films out of them. I was always questioning the meaning of karma, the existence of karma, and what they call "poetic justice". I feel that's not something that exists. I also don't believe in the romanticized notion of success being a by-product of your sincere hard work, perseverance, and all that. That again, I feel, is far from reality. Success also includes ruthlessness and a certain lack of empathy. These are the things I wanted to address in the film, because I feel no film has addressed these issues. People just see false notions spread by films, motivational books, and stuff like that. Go into life, and then you end up realizing much later that whatever was taught was wrong. So, it's always better to realize the truths much earlier in life than later.
I think this film will help youngsters understand how people like Mukundan Unni (the character) work. Once you understand the psychology of people like Mukundan Unni, you can encounter them in person. You will be able to keep your distance from them or make sure they don't take advantage of you. That is exactly why I made this film. The lawyer part (profession) was added later. I was okay with any profession. My co-writer Vimal Gopalakrishnan brought in this lawyer concept. He thought it would help a wider audience connect with the film. I said "fine" because it made sense. The character is essentially an "ambulance chaser," which means he takes advantage of people's misery. We thought that would add more layers to the film. So that's how the "lawyer" came in.
Also read: Movie Kaduva runs into controversy over derogatory dialogues against differently abled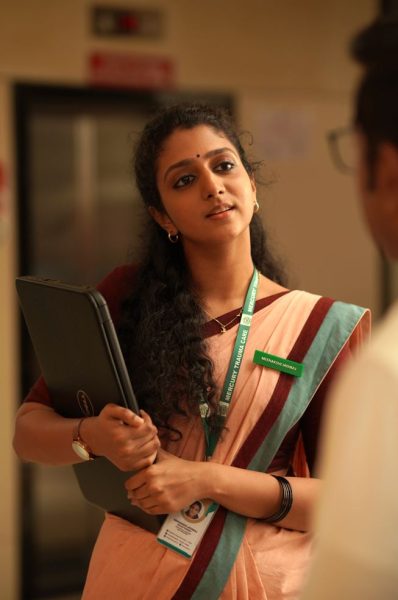 So your point is karma is no boomerang. But you seem to be totally against any such notions. Any personal experiences?  
Yes, of course. I can only make films based on my personal experience. I can empathize with other people but I cannot make films with another person's worldview. My worldview is formed only from my experience with life and the people I meet in life. So, from my experience, I felt that it (the notion of karma) is just a very convenient excuse for people to feel good about themselves, maybe.
The use of monologues, or rather voiceovers, was a brilliant idea. Was it planned from the beginning?
No, we did not write it in the script. I usually improvise a lot during shooting and editing. I wanted to improvise during the shoot, but there were issues, such as a budget crunch. So, I could not shoot the film the way I wanted to. I could not improvise. And then, when it came to the editing table, I realized that it needed a little alteration to ensure there was an audience connect and make it more entertaining. That's how I figured out a way to add voiceovers to the script. I recorded the voice on the editing table. [The director has edited the film as well].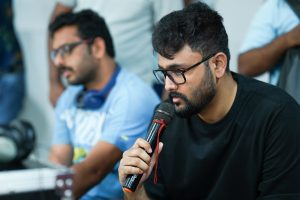 You were heard saying casting was also an issue. Many leading actors rejected it, which probably reflected in the budget as well?
Also read: KGF producer enters Malayalam; Prithiviraj to direct pan-India film titled Tyson
Yes, I could easily approach Vineeth Sreenivasan because I worked as an assistant director with him. He is always available to work with me. But, I wanted to have a major star on board for exactly these reasons. I wanted to shoot a little more elaborately, improvise on the sets. I wanted flexibility during the shoot. For flexibility to happen, you need more money. For that, you need a big star. That's why we tried to rope in bigger stars, but no one accepted the role. It was not because of the script; I am sure people love doing these kind of films. I think they did not trust me. They must have felt that I was not skilled enough to execute what I narrated. I am not good at convincing people through my words.
With a different cast and crew, would you have made the film differently?
Yes, exactly.
We heard you are planning a sequel? Will it be bigger in scale?
We would definitely want to make it a bigger film. But I am not going to start working on the sequel just for the sake of it. I know there is a lot of excitement out there. I am sure it will be easier for me now to get money and everything else on board to make a sequel. It will be easy to make money from a sequel. But I don't want to make a sequel without a solid script in hand. I will definitely work harder on the next film, and then, maybe… I am not sure how many years it will take. But it will take time for the sequel to come because we want it to be better than the first film.
Have any filmmakers called you to say they liked the film?
A couple of Malayalam language filmmakers called me up to say they appreciated the film. A couple of my friends, filmmakers in Tamil, and a lot of people called me.
What is the best compliment you have got so far?
Also read: Malayalam film 'Ariyippu' nominated to Locarno Film Festival in Switzerland
It is not about the compliment. It is about certain people you looked up to during your childhood. They call you; praise your film. That really moves you. It is not about the words; it is about those people who call you. That makes a huge impression on you.
Recently, there was a controversy after AMMA general secretary Edavela Babu slammed Mukundan Unni Associates as "excessively negative". What do you say?
Everybody is free to make opinions once the film is released and I respect that.
But did you expect such harsh comments?
I expected worse.
(The writer is an intern with The Federal.)