Merle Oberon: Hollywood star from India who took her secret to her grave
Merle Oberon was a Hollywood star who went to great lengths to hide that she was born in Bombay and was the first actress of Indian origin to be nominated for the Oscars
Hollywood is big on inclusivity of late. In the second season of Netflix's Bridgerton series, there's an Indian 'Sharma' family that has entered the period drama set in the 1830s in London. (Besides having a colored Queen of England!). But Hollywood was not in this space in the 1940s.
And this xenophobia against actors of other races drove one of Hollywood's famous actresses to go to great lengths to hide her true identity from the world. It was unthinkable for a non-white person to rule Hollywood. And, the "hauntingly beautiful" Merle Oberon, who famously starred opposite Laurence Olivier in the 1939 Wuthering Heights, and was a reigning Hollywood star in the 30s and 40s, took her secret of being born in Bombay — to a Ceylonese mother and a British father — to her grave.
It was only after her death in 1979 that the truth about Merle surfaced, though journalists were already questioning her story of being from Tasmania and born to a British army officer father who had died in a hunting accident. Merle is described by the New York Times as having been a diminutive 5 feet 2 inches tall…"an almost exotic beauty, with perfect skin, dark hair and a slight slant to her eyes that was further accentuated by makeup".
India connection
While she was alive, Oberon refused to talk about her India connection. She fiercely clung to the story that she was from Hobard in Tasmania. According to Marée Delofski, the director of a 2014 documentary The Trouble with Merle, Tasmania was chosen as her new birthplace by her film producers because it was so far from the US and Europe and was generally considered to be 'British' to its core. And, she was bequeathed with the screen name: Merle Oberon.
Oberon studied in Calcutta's leading school La Martiniere, according to a Facebook post on the La Martiniere Past & Present page. People from her younger days in Calcutta started to remember her acting in the Calcutta Amateur Dramatic Society or working as a telephone operator in Calcutta under the name Queenie Thomson.
Charles Higham and Ros Moseley, the authors of her 1983 biography, Princess Merle: The Romantic Life of Merle Oberon, found her birth record in Bombay, her baptismal certificate, and letters and photographs her Indian relatives had.
There is also a novel loosely based on her intriguing story called Queenie, which was penned by one of her husband's nephews, Michael Korda. She was given 'Queenie' as a nickname, in the honour of Queen Mary, who had visited India along with King George V in 1911
It follows the life of a Hollywood star who flees her original home to London from a crime she did not commit and ends up becoming a star after she is discovered by a famous producer. Meryl Oberon in real life was discovered by Alexander Korda, a renowned Hungarian-born British motion-picture director and producer.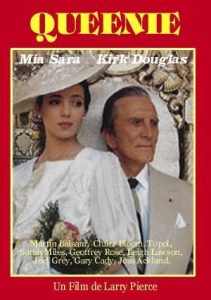 Much later, the secret that Merle hid was further established when a project between the British Library and ancestry website findmypast.co.uk published records from the time of the Raj online, which included Oberon's birth certificate.
Born in Bombay as Estelle Merle Thompson
The records revealed conclusively that she was born Estelle Merle Thompson in 1911 in Bombay and her father, Arthur Thompson, was a railway engineer from Darlington rather than an army officer. Her story had a strong underlying sense of tragedy, as her mother in her records is shown as Constance Selby, who was only 12 at the time of her birth.
The only problem with that being that Merle had been brought up believing Constance was her 'sister'. For a long time probably, Merle believed her grandmother Charlotte Selby, a Eurasian from Ceylon with partial Maori heritage, to be her mother. Charlotte had reportedly given birth to Constance in Ceylon when she herself was only 14 after a liaison with an Irish tea planter.
Also read: Oscars' big miss: Lata Mangeshkar, Dilip Kumar not included In Memoriam section
Arthur Thompson, who Charlotte met in India and became her boyfriend, allegedly made her daughter Constance pregnant.
Charlotte was around 26 when Merle was born and raised her as her own. In 1914, Thompson joined the British Army and later died of pneumonia on the Western Front during the Battle of the Somme.
According to a news report, Constance went on to marry and had four other children, Edna, Douglas, Harry and Stanislaus. When her brother Harry discovered the truth, he ostensibly tried to organise a meeting with her Merle, but she refused to see him. By then, Merle, who had moved to London in 1928, had become famous for her roles in Hollywood and British films.
She shot to fame playing the ill-fated Anne Boleyn in the 1933 The Private Life Of Henry VIII opposite Charles Laughton and produced by Alexander Korda, who would become her husband. In 1938, she starred in a romantic western with Gary Cooper – The Cowboy And The Lady.
She also did The Scarlet Pimpernel (1934) with Leslie Howard, with whom she is rumoured to have had an affair.  In 1935, she was nominated for the Oscar in the best actress category for The Dark Angel in 1935, becoming the first Hollywood actor of Indian origin to have been nominated. Her career peaked with her portrayal of the beautiful Cathy, who tormented and rejected Heathcliff (Laurence Olivier) in the 1939 classic Wuthering Heights.
Reviewers had praised her for perfectly capturing the restless, changeling spirit of the Brontë heroine. In 1941, she made the tour de force Lydia for Korda Films.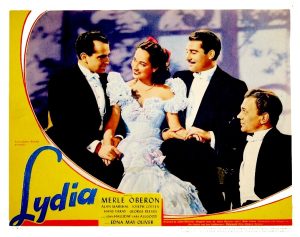 Oberon essayed the role of George Sand in the movie A Song to Remember (1945) and Napoleon's Josephine in Désirée (1954). Her last screen appearances were in Hotel (1967) and Interval (1973).
It is believed that her husband Korda who discovered her was responsible for building this fantastic story around her. Her marriage with Korda ended in 1945 and she went on to marry three more times, which included an Italian director, Bruno Pagliai, Mexico's richest man. She was divorced again and, in 1978 married Robert Wolders, Dutch born actor and her co‐star of her final picture. She was even in a relationship with actor David Niven. Oberon had two children from her marriages.
Light-skinned and exotic looking
Oberon was able to hide her Indian descent because she was light skinned and passed off as an "exotic" looking white woman. Quite wealthy by the late 1930s, she had homes all over the world and travelled extensively and was known as the 'Empress of the Jet Set'.
A car accident reportedly left one side of her face scarred. But she managed to camouflage her blemishes by make up and the cinematographer Lucien Ballard of one of her films too famously developed a technique, known as the Obie, that lit her face in a way that her scars were hidden. She divorced Korda and married Ballard in 1945.
Till the end, Merle Oberon never admitted that she was from India and rarely mentioned Calcutta. She even threatened Michael Korda that she would sue him if he mentioned details about her birth in his book.
Persis Khambatta does the opposite
It does seem strange now that Oberon went to great lengths to hide her Indian birth since shortly after her death, Persis Khambatta would storm Hollywood and proudly claim to the world that she belonged to India.
In fact, the late Mrs Indira Gandhi used to call her 'Pride of India'. Khambatta shot to fame in Hollywood as Lieutenant Ilia, the bald Deltan alien in Star Trek: The Motion Picture (1979). This Parsi beauty, who died at the age of 49 in 1998, paved the way for Indian heroines, though far and few in between, to head to Hollywood.