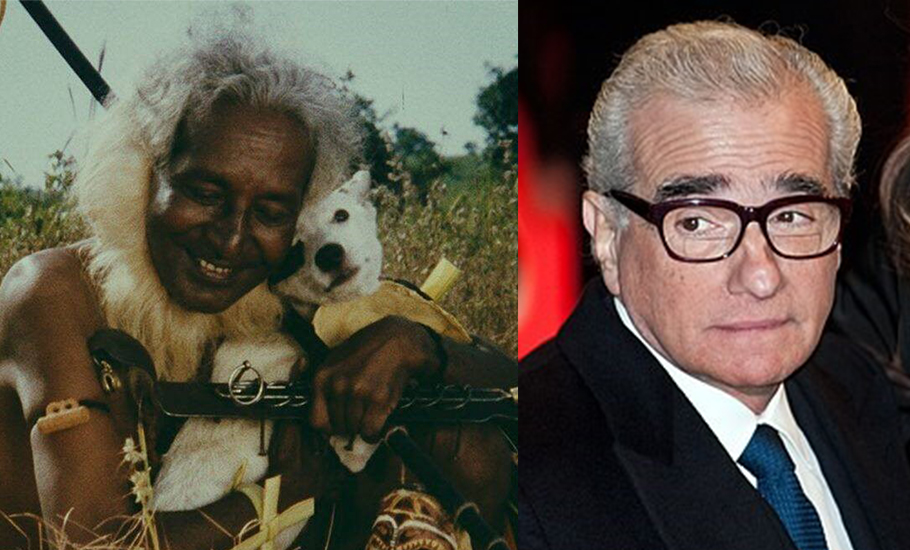 Martin Scorsese praises Aravindan's 'visually stunning' classic 'Kummatty'
Cinephiles in India were overjoyed when Hollywood's ace director, Martin Scorsese, praised a 1979 Malayalam classic Kummatty calling it "visually stunning" and a "must-see".
Directed by the late Aravindan Govindan, Kummatty has been restored by the Martin Scorsese founded The Film Foundation (TFF), a non-profit, which works with archives and studios to restore and preserve films from all over the world.
In an Instagram post, Scorsese had announced that the Malayalam film, Kummatty, will be screened on July 11 at the TFF's Screening Room, a free virtual space that presents restored versions of old films.
In his post, the director, who has won many Oscars and created cinema's biggest classics like Raging Bull, Taxi Driver etc., wrote on Instagram, 'KUMMATTY' (India, 1979, d. Aravindan Govindan) will be presented in The Film Foundation Restoration Screening Room. He asked people to tune in at 7:00pm BST/ET/PT for the screening accompanied by a live chat.
"The film will also be available on demand at 7pm local time," said the famous director, posting number of stills from the Malayalam movie.
Also read: Malayalam film 'Ariyippu' nominated to Locarno Film Festival in Switzerland
View this post on Instagram
Further, describing Govindan's Kummatty as an adaptation of a Central Kerala folktale featuring a partly mythic and partly real magician called Kummatty, Scorsese said that it is a sweet and engaging story and a visually stunning film. Kummatty is a "must-see", especially since it has been largely unavailable outside of India until now, he said, adding that viewers should also watch the special features with Govindan's son, Ramu and Film Heritage Foundation founder Shivendra Singh Dungarpur.
Also read: KGF producer enters Malayalam; Prithiviraj to direct pan-India film titled Tyson
The Malayalam film is about a magician, named Kummatty, who travels from place to place and entertains children with dancing, singing and performing magic. During one such performance at a village, Kummatty turns a group of children into animals. But one boy who changes into a dog misses the moment when the children are switched back to their human form and has to wait till the magician returns.
Kummatty was restored by The Film Foundation's World Cinema Project, Shivendra Singh Dungarpur's Film Heritage Foundation, and Cineteca di Bologna at L'Immagine Ritrovata laboratory, in association with General Pictures and the family of Aravindan Govindan, Scorsese said in the post. The funding for the restoration was provided by the Material World Foundation, he added.
In the comments section of the post, several social media users appreciated Scorsese's efforts to fund the restoration of a Malayalam film. A user wrote: "Thanks Marty for preserving our films. Always a huge fan of your works from India". Another commented, "Proud moment for Mallus (sic)." Another wrote, "Scorsese finding Malayalam films".
According to a report in the Hollywood Reporter, other titles in the offing as part of The Film Foundation's restoration programme include Federico Fellini's La Strada, a film noir double feature of Edgar G. Ulmer's Detour and Arthur D. Ripley's The Chase, and John Huston's Moulin Rouge.