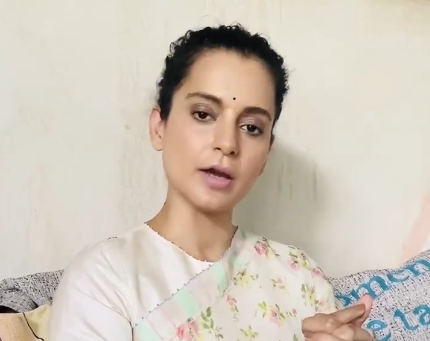 Kangana says she is as talented as Hollywood legend Meryl Streep
Bollywood actor Kangana Ranaut tweeted that she has "raw talent" like veteran Hollywood actor, Meryl Streep
Bollywood actor Kangana Ranaut has said that her "raw talent" is like that of veteran Hollywood actor Meryl Streep. Ranaut, who has embroiled herself in controversies over her tweets, also stated that she can also do action and drama like Gal Gadot.
"I am open for debate if anyone can show me more range and brilliance of craft than me by any other actress on this planet. I promise to give up my arrogance, until then I can surely afford the luxury of pride #Thalaivi #Dhaakad," Ranaut tweeted.
Also read: Kangana Ranaut claims BJP, Congress offered her election tickets
She added, "Massive transformation alert, the kind of range I display as a performer, no other actress on this globe has that right now, I have raw talent like Meryl Streep for layered character depictions but I can also do skilled action and glamour like Gal Gadot."
Ranaut has wrapped up shooting for Thalaivi, a biopic of late Tamil Nadu Chief Minister Jayalalithaa, and is currently filming for Dhaakad, where she will be playing Agent Agni. Dhaakad will also star Arjun Rampal and Divya Dutta and will be released on October 1.