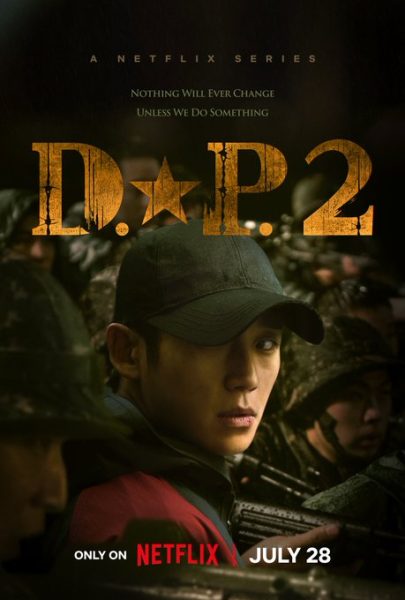 DP 2: Netflix sets July 28 premiere for Jung Hae-in, Koo Kyo-hwan starrer
The second season of Korean military drama series "DP", starring popular actors Jung Hae-in and Koo Kyo-hwan, will start streaming on Netflix from July 28.
The fast-paced thriller revolves around Private An Jun-ho (Jung) and Corporal Han Ho-yeol (Koo) who return to capture army deserters and "bring them back, safe and sound".
The Korean arm of streaming service Netflix on Tuesday shared the official teaser and premiere date on its official Twitter handle.
"It will never change. if you dont do anything. An unusual story that ordinary people had to go through, Season 2. July 28 only on Netflix," the streamer said in the tweet.
Based on the Lezhin webtoon "DP Dogs Day" by Kim Bo-tong, "DP 2" will also see Kim Sung-kyun and Son Suk-ku reprise their roles of Sergeant First Class Park Beom-gu and Captain Im Ji-sub, respectively.
While Jung is popular with Indian fans for K-dramas "Something in the Rain" and "One Spring Night", Koo is known for the Netflix series "Kingdom: Ashin of the North" and acclaimed film "Escape from Mogadishu".
Kim starred in Korean shows such as "Reply 1988" and "Moon Lovers: Scarlet Heart Ryeo", whereas Sons credits include "My Liberation Notes" and Korean adaptation of American legal drama "Suits".
The first season of "DP" aired on Netflix on August 27, 2021 and received critical acclaim for its screenplay and the casts performance.
---
(Except for the headline, this story has not been edited by The Federal staff and is auto-published from a syndicated feed.)