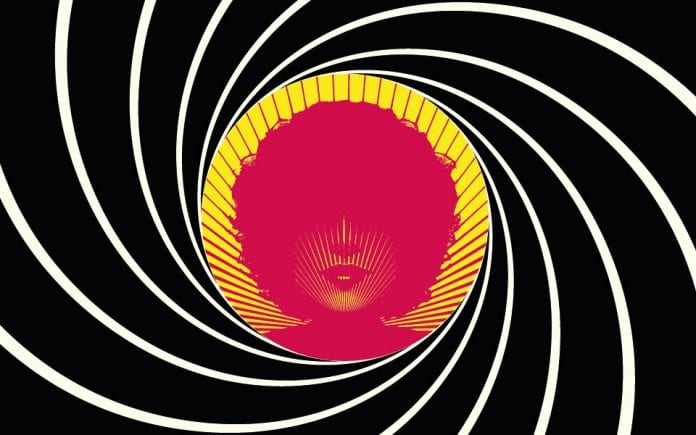 'Lashana Lynch is the new 007.'
'Next Bond movie will feature black female actor as 007.'
'Captain Marvel' star Lashana Lynch set to inherit '007 from Daniel Craig in new Bond movie.'
Advertisement
These are some of the headlines that ignited social media earlier this week. The introduction of a female James Bond in the upcoming installment of the famous franchise shook and stirred the world.
If only, to rephrase a popular Bond title, headlines could kill?
While the news spread like wildfire with #femalejamesbond trending on Twitter, very few of them cared to clarify that Lashana Lynch — the new 007 — will feature in the movie for a short while, like an extended cameo. Her character will be assigned the job of cajoling a dejected Daniel Craig — who plays James Bond — to come back for an assignment.
The fact that people went gung-ho about the news, shows that they were expecting an action-packed flick where a female 007 will be solving cases with the same (or maybe more) sass, attitude, intelligence and elegance as the male Bond does.
Unfortunately, that's not the case.
Using Lynch, the movie is being promoted as a female-centric movie. The statement is untrue and the intention behind the news also seems dodgy.
Thank you to every single tweet, insta comment, WhatsApp, carrier pigeon & whatever other way I've seen your love. I appreciate every bit of it! Standing in the Ian Fleming villa at GoldenEye with this incredible bunch was surreal!!! Let's get it! Here's to the start of #BOND25 pic.twitter.com/Y4qFDtdpv1

— Lashana Lynch (@LashanaLynch) 26 April 2019
And this misinformation, intended or otherwise, is just part of the problem.
The real question is: what's the big deal?
It's going to be 2020 in five more months and if a female actor bags a major role it becomes news, if an actor of colour gets a meaty part in a flick, it is celebrated as an age-defining moment.
While the world is progressing one day (and issues) at a time with empowerment and gender equality, topics like these should have been normalised by now.
With successes like 'Wonder Woman' featuring Gal Gadot and 'Black Panther', which had a predominantly black star cast, being rated as one of the best movies of the decade, we should have come a long way. That black actors get successful and females get titular roles in movies should have been normal for us by now.
When Halle Bailey was confirmed for the role of Ariel, in the live-action 'The Little Mermaid' movie, social media had a meltdown reviewing the decision. Some were for, and most were against the casting of a black actor as a white mermaid.
'#NotMyAriel' and '#NotMyMermaid' trended on Twitter after the naysayers argued that casting Bailey is against 'tradition'. Some even said, the mermaid is of Danish descent and that's why a black actor should not be playing the character that goes back to 1837 when the original novel was written.
While debates are good for the progress of society, treating hand-me-downs and recreating an original which was a huge hit once upon a time with a black actor or female actor for the sake of it is cringe-worthy tokenism.
We don't mind female, male or even trans James Bond as long as the storyline is gripping.
And Idris Elba resonates with our thoughts.
The 'sexiest man alive 2018' was widely speculated to be the next Bond after Craig. But after the discussions concentrated on his colour more than acting, Elba distanced himself from the talks and rightly so.
"You just get disheartened," he said. "When you get people from a generational point of view going, 'It can't be.' And it really turns out to be the colour of my skin. And then if I get it and it didn't work, or it did work, would it be because of the colour of my skin? That's a
difficult position to put myself into when I don't need to." added the actor in an interview to The Fox News.
He also feels that the concept of diversity in films and TV is evolving rather slowly. A tad bit too slow.
And we, like Idris Elba can only hope that soon everyone would recognise that racial ethnicity and gender are ignorable parts in movie making.