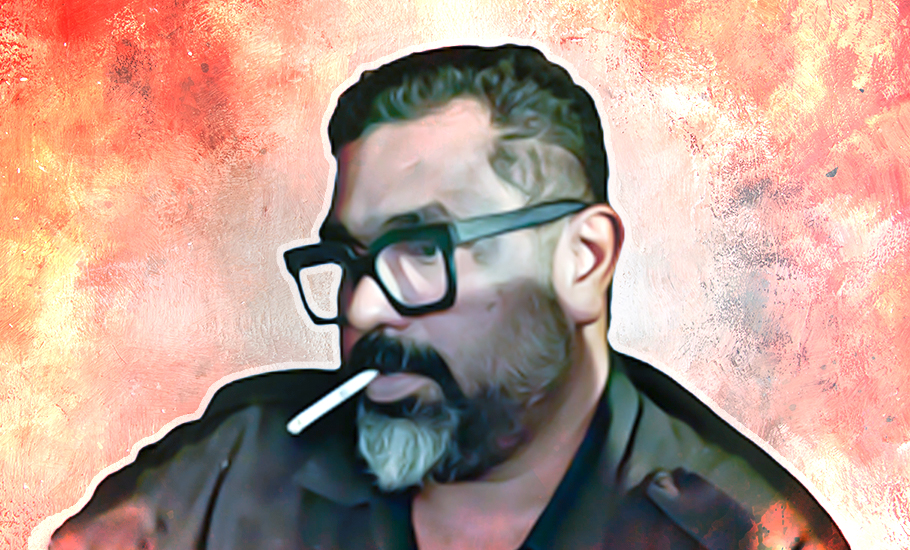 Amal Neerad interview part 2: 'In creativity, Malayalam films can match any industry'
In Part 2 of his interview, the maker of Bheeshma Parvam talks about quantifying films, on making pan-India cinema, and his take on Mohanlal
What next after the blockbuster Bheeshma Parvam? Director-producer Amal Neerad is in no hurry.
"As far as projects are concerned, it could be a big film, or a small film, or even a web series. Talks are on, but it's too early to divulge details," says Amal, in the second of a two-part interview with The Federal.
Read the first part of the interview here.
Why do you stay away from social media? You even skipped the promotional events of Bheeshma Parvam…
Let the product talk, that has been my thought always. There is no point in blowing your own trumpet, especially before the release of a film. As for media, I have had a few bitter experiences and it's better to be just cautious. And I don't believe in posting my thoughts (political or anything else) on social media, just for the sake of it.
We live in a highly polarised era, where each word is dissected, be it political, social or even religious. How tough is it to balance it when you write the script/dialogues?
There has to be a certain responsibility for sure. Yes, I understand some of the clichéd or stereotyped characters are problematic. However, I am against the notion that whatever the characters in the film speak represents the filmmaker's or the writer's sensibilities or preferences; both are entirely different. That's why I have put a specific disclaimer in two of my films. When the liberal use of the N-word came under fire, Quentin Tarantino repeatedly said, "It's all about what the respective characters utter at particular times, not what he says." And I believe if everybody is politically correct (in whatever they do or speak) in a film, then it's a totally "boring film".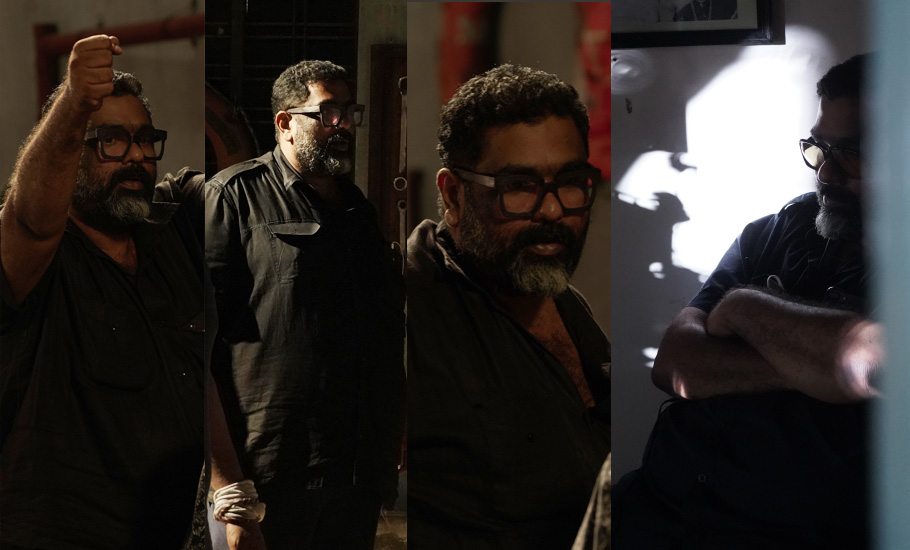 You follow politics so closely, but again your films are not overtly political…
I have my doubts about films that talk about politics like testimonial advertisements. If you want to talk politics in your films, you need to say it subtly, without being too vocal about it. Bheeshma Parvam is in a way a tribute to Kevin/Neenu. I could not believe that such a horrific and shameful incident (honour killing that shocked the state) could happen in such a progressive state like Kerala. It disturbed me a lot, and I kept thinking about it for many days. If you notice carefully, you can see shades of that incident in the film. My other films too have political elements. Varathan (Fahadh/2018) is in fact my reaction to one of the most shocking and talked-about incidents in Kerala.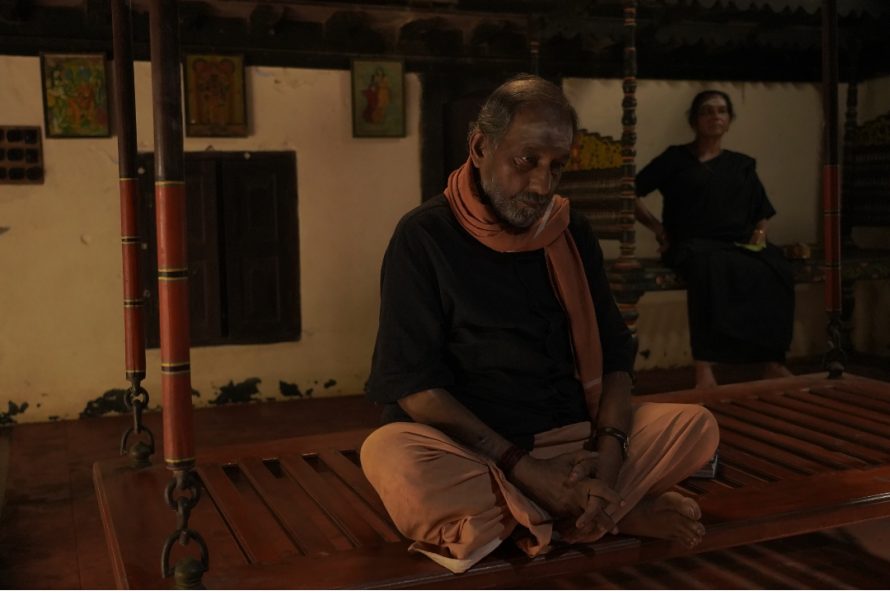 Critics say you get overtly inspired by Hollywood films… 
It's a paying back, or a tribute, to all the masters, not just from Hollywood, but any cinema. In Bheeshma Parvam, I have given credits, from Mahabharata to Godfather to Mani Ratnam to Ram Gopal Varma to Bharathan, who/which were all part of my childhood. Be it Godfather or any other cult classic, they had left a deep impression on me in many ways.
As a filmmaker, how do you see the advent of high-octane RRR or KGF? For instance, while making a film like Bilal, the planned Big B sequel, does that play in your mind?
I am not sure the audience chooses to draw such comparisons when they watch a film. A person who is watching Hridayam won't expect a film like Bheeshma Paravam. Every film has a different viewer, different perception. Also, nobody expects a KGF from Bheeshma Parvam. If you remember, my film CIA (2017/Dulquer Salmaan) was released alongside Baahubali 2 and I had no problem whatsoever.
From an audience point of view, yes. As a creator, does it ever bother you whether you match that level of film-making?
I don't think a film can be quantified by its production cost or how much money it rakes in at the box office. Sometimes,  a film made on a Rs 30 lakh budget ends up garnering Rs 400 crore, while a film made on Rs 400 crore could end with a whimper. How do you quantify a film? If at all, it can be quantified by the stress, trials, tribulations, and humiliations a filmmaker undergoes when s/he makes a film. To sum up, it's that journey that can be measured. Or that fantastic process when you make the film.
Do such "pan-Indian films" stifle smaller industries/films or even filmmakers?  
Need not be so; we need to co-exist. Look, regional (popular) cinema has had its struggles. Bengali cinema could not always withstand the Bollywood onslaught. So, we always have to fight or rather co-exist with other language films. Let us not get terrified by the coinage 'pan-Indian films'. Way back in 1984, we (Malayalam cinema) made My Dear Kuttichathan, India's first 3D film, and it became a nationwide craze, rather, a phenomenon. In Kolkata, where I studied, there were animated discussions about the technical aspects of the film, and remember — the film had Bollywood actor Dilip Tahil and a Telugu comedian among others in the cast. So, that way, Jijo from our little Kochi heralded the pan-Indian trend. In a way, I welcome the advent of such films because it breaks open a monopolistic system. It's time regional films broke the barrier and stamped their might.
I agree it may not be easy for Malayalam cinema to match Telugu or Hindi in production values or budget, but we (any industry) can certainly match them or even exceed them with our creativity.
You are one of the directors who could attempt a pan-Indian film (from Malayalam). Are you game?
Yeah, I do have plans, but it's too early to talk about details. I want to do bigger films and at the same time, smaller films, with less crowd and unknown faces/actors. Talks are on for a web series as well.
Your cinematography in Trance (2020) was widely acclaimed. Will you be cranking the camera again?  
If the work in Trance was discussed and lauded, then the entire credit goes to its director Anwar Rasheed. If friends (like Anwar) want me to do projects, I am willing. Otherwise, no.
You have talked extensively about Mammootty in the first part of the interview. Your thoughts about Mohanlal — and his favourite roles…
Again, phenomenal body of work, with few parallels. I keep watching the old Mohanlal films. That way, Malayalam industry is blessed with such gifted actors, be it Mammootty or Mohanlal or any of our veteran actors/actresses. In fact, working with Nedumudi Venu and KPAC Lalitha (both passed away recently) in Bheeshma Parvam was an incredible experience and I doubt if you can see an actor like Nedumudi Venu in world cinema itself. I remember Anwar Rasheed telling me the same about Thilakan while shooting Ustad Hotel.
Favourite roles of Lalettan? Many, many. If I were to really select, it could be Thazhvaram, Vastuhara, Season and Namukku Parkkan Munthirithoppukal.
Finally, please pick two recent films that had you awe-struck.
Bacurau (a big box-office hit in Brazil and a Cannes winner) and Portrait of a Lady on Fire.
Also Read: Why Malayalam filmmaker Sathyan Anthikad is not rattled by RRR or KGF