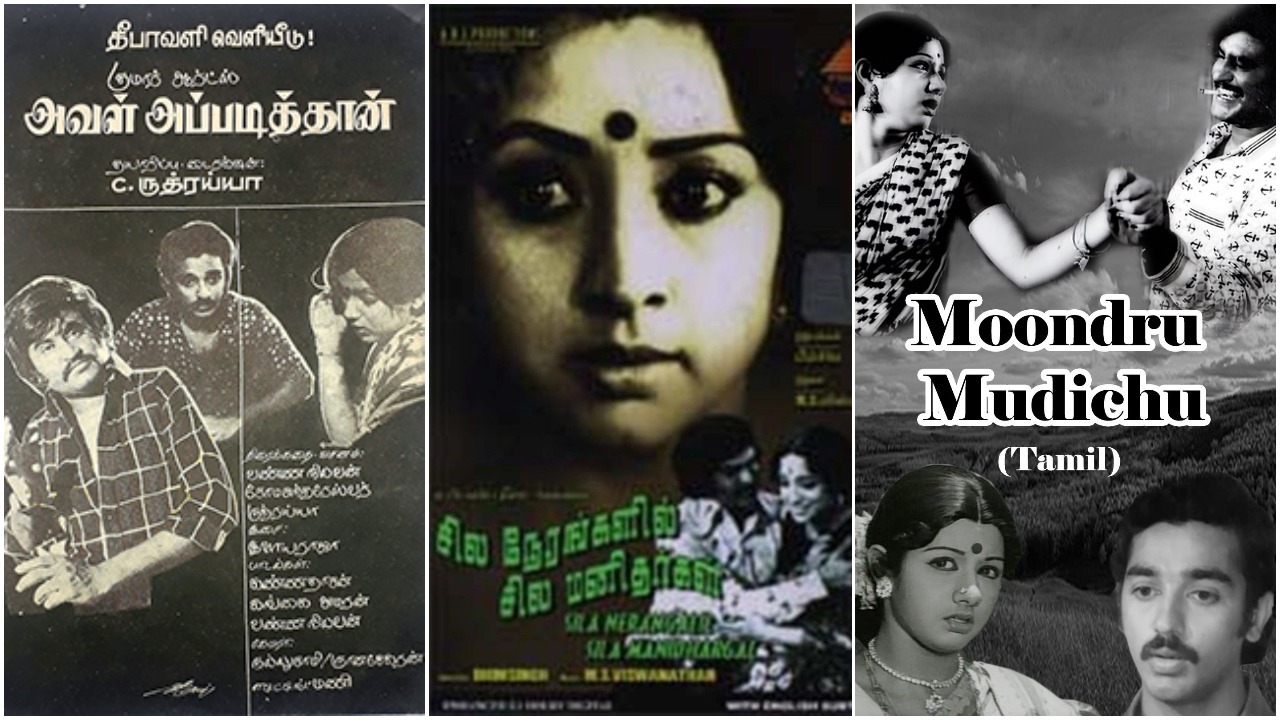 70s' movies: When women were redefined and left a lasting impact
Tamil films of the 70s have a significant place in the history of cinema. Marking a paradigm shift, these films were interesting as experiments in cinematography and editing as they were with the subjects they chose to narrate.
Riding the wave that was picking up across the country, the works empowered women characters in newer roles. With protagonists in grey shades — unapologetic, assertive and courageous — these films pushed the envelope of roles that actresses were meant to play.
No-nonsense, free spirit
A number of independent directors made a splash in the new wave, keeping the teeming metropolis of Madras as the backdrop. The decade also saw movies bring women out of their homes as the working-class woman who sacrifices everything for the well-being of her family.
This was when C Rudhraiah, an alumnus of the Film and Television Institute of Tamil Nadu debuted with Aval Appadithan (She Is Like That) (1978) as a Deepavali release. The story of Manju (Sripriya), a cynical young woman employed in an ad agency, who has several failed relationships, is not a platitude on character or sanctity of love.
A blunt and outspoken Manju has fallen for the wrong men — one who walked out on her for money or the other who does not have the courage to marry her, calling her his sister. With her bitter experiences only amplified by the dysfunctional family she belongs to, she carries a uniform disdain and contempt for men, including her employer and a colleague. They both are attracted towards her for different reasons — a lecherous Thyagu who lusts after her, and Arun who likes her openness.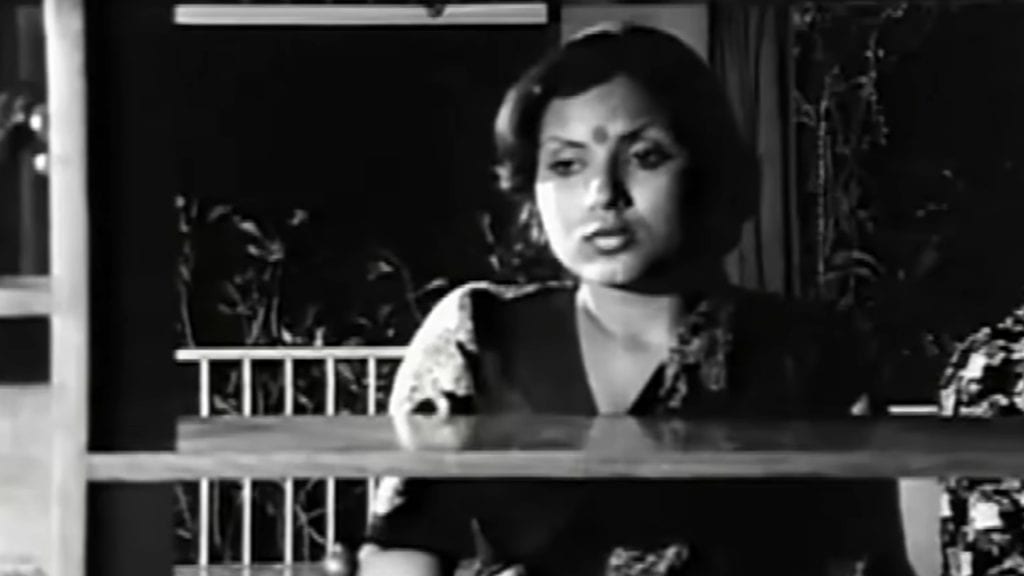 With a star cast replete with Kamal Haasan, as the sensitive and progressive colleague Arun, and Rajinikanth, her boss Thyagu, Rudraiah's woman-centric plot was and is probably the boldest statement on screen in Tamil cinema. Right from the titles with echoes in the background till the end, which is devoid of a dramatic climax, the flick is an earnest attempt at reconfiguring cinematic language.
'What do you think about women's liberation?' — a question posed by Arun to all the women he interviews for his documentary — is the conundrum that Manju is left to contemplate when she finds out it is late too profess her love for Arun. She neither cries for letting go of a golden chance of being with someone who truly understands her nor pauses to regret her action. The last conversation Manju has with Arun's comely wife in captures the angst in one line: 'You are happy because you don't have an opinion on women's liberation', and leaves the discussion open-ended.
A one-night stand
The novel Sila Nerangalili Sila Manithargal (Some People at Some Moments) penned by Jayakanthan, was brilliantly adapted on screen with the same name by the legendary A Bhimsingh. It stars Lakshmi as Ganga, a college-going girl, who takes a lift from Prabhu (Srikanth) on a rainy day, and is raped by him. Guilty and scared, Ganga tells her mother about the incident and is driven out of the house by her brother. Continuing her education at her uncle's place in Chennai, she sees her past chasing her when her uncle makes advances at her, citing the unfortunate incident.
However, she is forced to rethink the incident, when she meets Prabhu again, when she begins working. She forges a friendship with him and when they discuss the encounter, she finds out that she was a willful participant in the act. Ganga's mother who initially berates her for the incident, later finds herself questioning herself for wrongfully putting her daughter in the line of fire.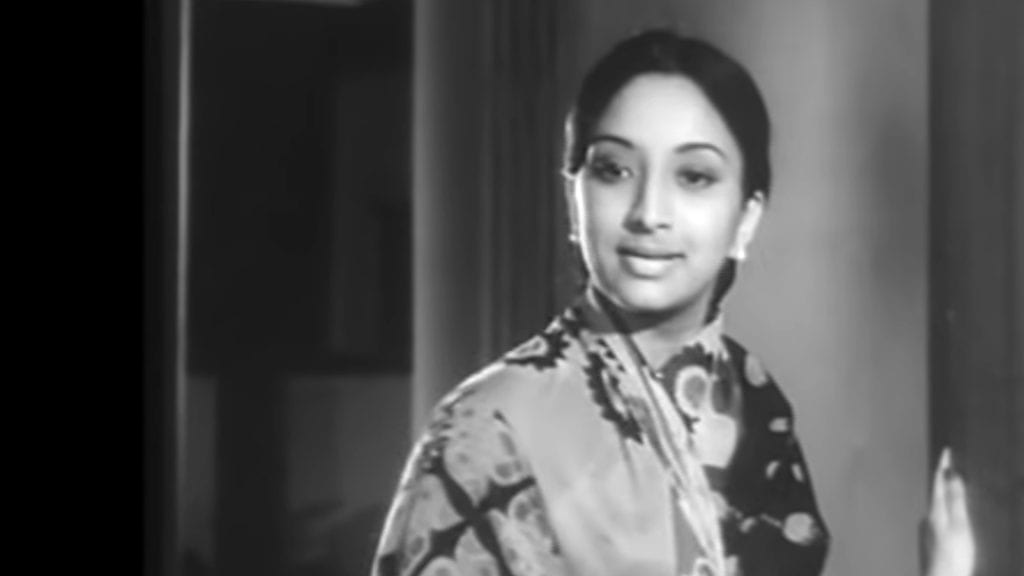 While Ganga seeks acceptance, Prabhu sees no future in their relationship and worries if his actions might have an impact on his children's lives. In the end, she chooses to be alone as his widow, even as the film raises a question mark on her future.
Much like the novel, the film triggered discussions and paved the way for several such topics that would have been considered risqué at that time, making a commentary on female sexuality, virginity and chastity.
While Lakshmi shines throughout her national award-winning performance, there are others like Sundaribai as Ganga's conservative and orthodox mother with her outstanding portrayal of the naïve and helpless mother. YG Parthasarathy in his short appearance makes an impact as the lecherous uncle and Nagesh, as the writer who observes Ganga at various intervals in the movie and analyses the circumstances, stands out in his ambiguous character.
The vengeful stepmom
K Balachander who set the ball rolling for feminist films from the early 70s, yet again pulled off a surprise when he decided to cast a 13-year-old Sridevi, a celebrated child artiste till then, as the female lead in Moondru Mudichu (Three Knots) (1976). What more? The film saw her portraying Selvi, the stepmom of Prasad (Rajinikanth), seeking vendetta for his treachery that led to the death of her lover Balaji (Kamal Haasan). Despite being a filmmaker who always made actresses heroes, this was a bigger push. The audacious approach of Balachander, which was typical of him, was in his choosing the much-maligned stepmother, in being elevated as the hero.
Getting married to a man (Calcutta Vishwanathan) who is old enough to be her father, Selvi finds out a way to escape the clutches of Prasad.
At a time when women were expected to resign to the debauchery of men, Selvi takes it upon herself to not let him walk away victorious. She sits back and conspires to teach him a lesson or two — for he not just snatched the love of her life, but also manipulated an innocent young girl, impregnating her.
The metamorphosis of Selvi from the innocent, girl-next-door to the scheming woman, who checkmates Prasad at every step is convincing. With stellar performances by the star cast — a restrained Sridevi and menacing Rajinikanth, the film experiments with a number of elements. The alter-ego of Prasad that resurfaces each time he errs and the song Vasanta Kala amps up the dramatism in the plot.
While the film was neither the first or last of women-centric plots, its remarkable legacy lies in the fact that it got all its experiments right.