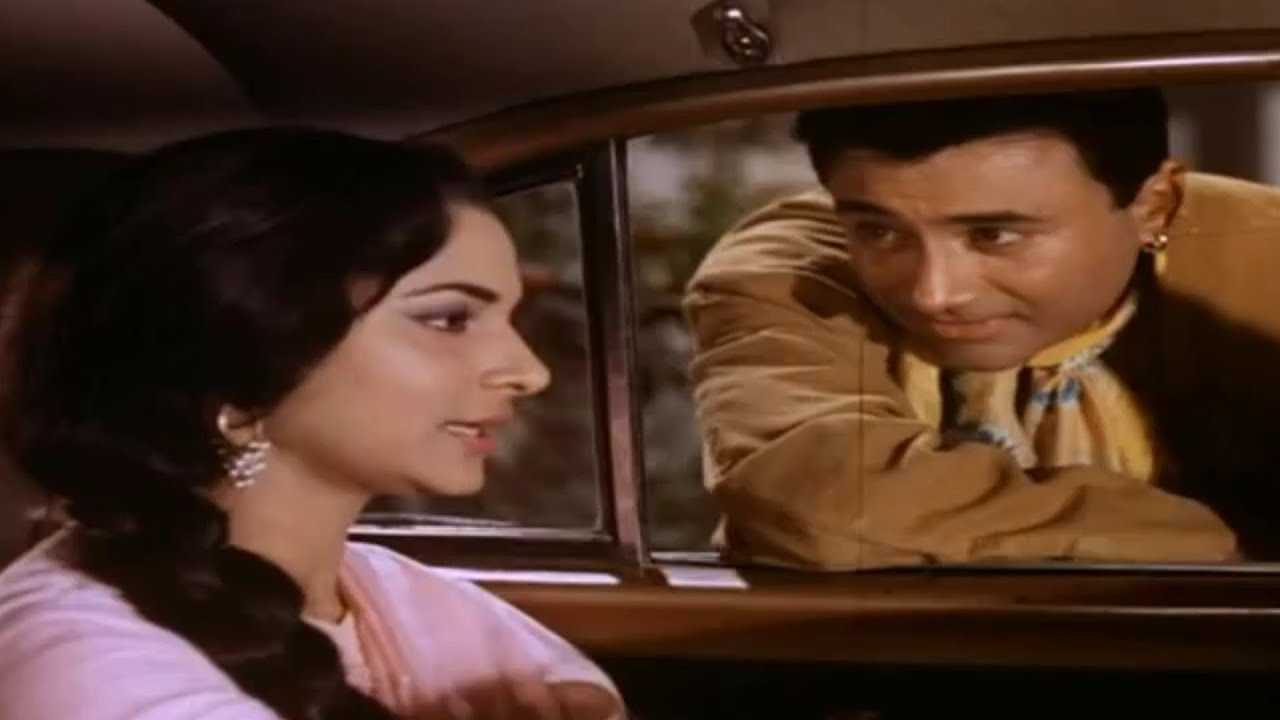 55 years of Guide: A film that broke societal rules
Guide, which hit screens on February 6, 1965, was way ahead of its time as it explored adultery and the ambitions of a married woman, in a period when Hindi films were largely about love and being happily married ever after.
A movie starring the debonair Dev Anand, a stunning Waheeda Rehman and helmed by the master filmmaker Vijay Anand couldn't have been anything less than 'perfect'. However, Guide's strength lies in the imperfections of its characters. The hero isn't idealistic, but manipulative and the heroine falls out of love with her husband. The radical approach towards relationships and human behaviour make Guide a path-breaking work and a bold attempt in Indian cinema.
The plot
Inspired by journalist-writer RK Narayan's The Guide, the film narrates the story of Raju (Anand), a once sought after guide, out of the jail after completing his sentence for misappropriating the funds of a famous dancer Nalini aka Rosie (Rehman). As he takes refuge in a village, in remorse for his actions, he impresses the gullible villagers with his knowledge. He is mistaken for a hermit and the story he narrates convinces them that their barren land will see rains if a holy man like him fasts. While his mother, played by Leela Chitnis and his estranged love, Nalini, look for him, his story is narrated in a flashback.
Raju first meets Nalini when she is Rosie, a gifted dancer and daughter of a former courtesan, as a guide, when she arrives in his city with her husband, Marco an archaeologist played by Kishore Sahu. While he shows them around, he realises that Marco has no concern or love for his wife and is having a fling with a local girl, as he explores caves. He extends his hand of friendship to a lonely Rosie, finds out about her passion for dance and he rescues her when she attempts suicide. When his words rekindle her passion for dance and drive her to walk out of the abusive and stifling marriage, she chooses to be with him. Their relationship is seen with reproach and shock by society, including his close friend and mother.
Raju walks out on all of them and helps Rosie build her career as a dancer, becoming her manager. With fame and popularity, Rosie remains grounded, but Raju in his greed and insecurity misappropriates her money and is jailed for the crime.
The film deviates a lot from the novel — a fact that made Narayan critical of the adaptation. In the tome, Marco's character is more academic and enigmatic, while in the movie he is an epitome of debauchery. Rosie in the book is seen sticking to classical dance, while the movie introduces the popular dance sequences and extravaganza to cater to the average film crowd. The ending of the film, which has been much debated, is conclusive with Raju's death in the end after rains break the spell of drought, liberating him from his wrongdoings, while the novel leaves it open-ended with only an ambiguous mention of rains.
Cinematic treatment, unforgettable tracks
The movie attains its complete classic status for well-spaced dramatism amped up by memorable dialogues. When a fiery Rosie confronts Marco about his disloyalty, she thunders 'maa ka ghar chhoda tha ke pati ka ghar jaaongi, kya maloom tha wahan na ghar hoga na pati' (I left my mother's place to live in my husband's home, little did I know that there would be no husband or a home). When she decides to walk out on him, she says mockingly, 'mein bewafai karungi Marco toh khule aam, kaam ka bahana karke ghane jungle mein chupke nahi (If I betray you, I will do it openly and not under the pretext of work in a dense jungle)'.
Vijay Anand, the youngest of the Anand brothers, catapulted to legendary status with the film. He put together everything, aiming to make it his magnum opus — cinematography by the inimitable Fali Mistry, lyrics by the revolutionary poet Shailendra and music by the versatile SD Burman.
Be it the song Aaj Phir Jeene ki shot at the Chittor Fort in Rajasthan or the serpent dance sequence, the choreography and imagery of songs, make Guide an exemplary sample of Vijay Anand's signature style of song picturisation.
A soundtrack lined up in the voices of Mohammad Rafi, Kishore Kumar, Lata Mangeshkar and Burman himself, the album remains evergreen. From Gaata Rahe Mera Dil to Din Dhal Jaye and Piya Tose Naina, the numbers are evergreen and magical. It is one of the last works of Shailendra, who passed away a year after the movie released. He wrote the lyrics for the film, when he was in the throes of a financial crisis, due to his heavy investment in Teesri Kasam.
A statement
While several films made in Bollywood were a taken on extramarital relationships like Gumrah or later Silsila, Guide delved into it sans virtue signalling. Neither the man nor the woman is made to pay for breaking societal rules.
In fact, Raju in his degraded avatar as a swindler comes across as petty when compared to Marco, who actually credits Raju's support as a guide in his book on his archaeological digs. Therefore, there are no villains in Guide — only flawed human beings who were trounced by the lures of worldly things — be it money, love or lust.