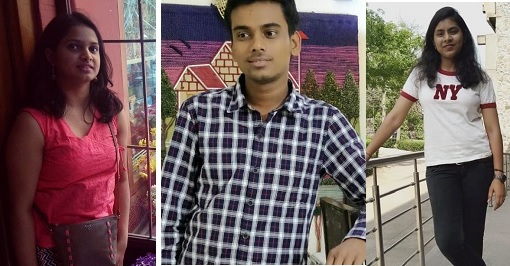 In a recent survey by Twitter India, more than 90 per cent of eligible first-time voters are expected to exercise their franchise in the ongoing Lok Sabha elections across India.
In Delhi, which goes to polls on May 12, there are around nine lakh first-time voters. Out of that, around five lakh voters are aged 18-19 years.
The Federal asked them what are their main issues and what is it they want from politicians. Job, says 20-year-old Sudeshna of Delhi's Indraprastha College.
Advertisement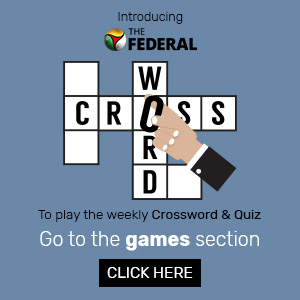 Unemployment
"Unemployment is the biggest problem right now in our country. The key focus of the government as of now should be on creating more job opportunities," she says.
"My vote will go against those who made fake promises to provide jobs. Where are the jobs?" asks 21-year-old arts graduate Kumar Rishikesh Raj.
"The BJP government has been bragging about its achievements in the last five years but it has suppressed the real figures about unemployment. Why? The government has failed to create the promised jobs. It has failed the youths," he adds.
The rising joblessness in the country, Rishikesh Raj feels, is also a reason behind growing crimes. "Why do you think there is so much crime in India. There are several research findings which show that poverty and disillusionment as a result of unemployment cause higher crime rates. "Why does the political class, especially this government think they can offer pakoda-selling as a source of livelihood to youths and get away with it?"
Women's security
Women in this country don't feel safe. Delhi is infamous for this but the problem exists everywhere, says Sneha, second-year student of Delhi University. "It is highly disparaging to see crimes like rape and sexual harassment being politicised. Our mainstream leaders politicising crimes against women with everyday misogyny and shockingly low sexist remarks are the biggest blot on India. This also discourages young women from joining politics and aspiring for a career in politics."
India needs more women in politics, she adds. "What happened to 33 per cent reservation to women in Parliament?"
No alternative and NOTA
I'm a first-time voter and I'm really sad to inform that my first vote will go to NOTA, says Arushi Srivastava, 19. "I don't have an option. It's either a highly communal party or an insignificant opposition.
But how would it help defeat the BJP if votes go to NOTA?
"See, there is no other alternative. A corruption-tainted Congress can't be an option to defeat the BJP. NOTA votes, although insignificant in terms of numbers, signify that we are unhappy and don't have options. Only then parties will think of fielding better candidates," says the BA first-year student of Indraprastha College.
Afrida, 21, who works at a garment boutique, concurs. "My vote will go to NOTA in all likelihood because I don't see any candidate who inspires hope and humanity."
Pollution
Delhi is the political nerve centre of India and yet no one thinks pollution in the national capital is an election issue, says Sudeshna. "Although both the Congress and the BJP have given some space to it in their manifestos, I feel politicians don't give much emphasis on the problem of pollution. Also, they must look at the problem beyond Delhi. It's a major problem in smaller cities and towns as well. So, the first-time voters must be well-informed about the parties and their agendas and the work they have done in the past," she adds.
Improving political discourse and participation
For BA second-year (political science) student, Prerna, the melodramatic political discourse lacks substance. "For first-time voters like me, there are too many influencers — social media, family members, teachers — imposing their views and idea of a democracy on us. That is so wrong. Youngsters have a mind of their own. Our votes and the elections shouldn't be manipulated by discreet coercion. Let the youths decide what kind of government they want. I also feel five years are not enough for a government to fulfil all promises," says Prerna.
Armed forces and politics
Of late, political parties have dragged the armed forces into the elections. "This is a dangerous trend. The Indian Army doesn't belong to any political party. Soliciting votes in the name of Army will only backfire on the BJP because the ordinary citizens are mature enough to understand this," says Prerna.
Social media and youngsters
The 'WhatsApp University' poses the biggest danger to young students. One cannot imagine the kind of fake news and communal hatred being spread by various groups on social media. Those on Facebook, Twitter are equally complicit, says Arushi.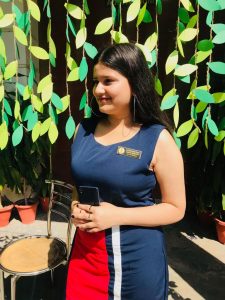 "There are of course many positives of social media. But as much as social media helps connect people, it creates divide, too."
Importance of young political candidates
Both the BJP and the Congress have fielded young candidates but it will get them votes or not also depends on the worth of the respective candidates, says Arushi. "Politics is not entertainment that any young celeb should feel entitled to become people's representative in Parliament. We deserve young leaders who have some experience in the field. Leaders with better understanding about the social scenario."
Role models in politics
Sudeshna and Arushi don't see anyone among the current political leaders in India who can be their role models. Kumar Rishikesh Raj likes to follow Sachin Pilot and Shashi Tharoor. Sneha admires Kanhaiya Kumar.