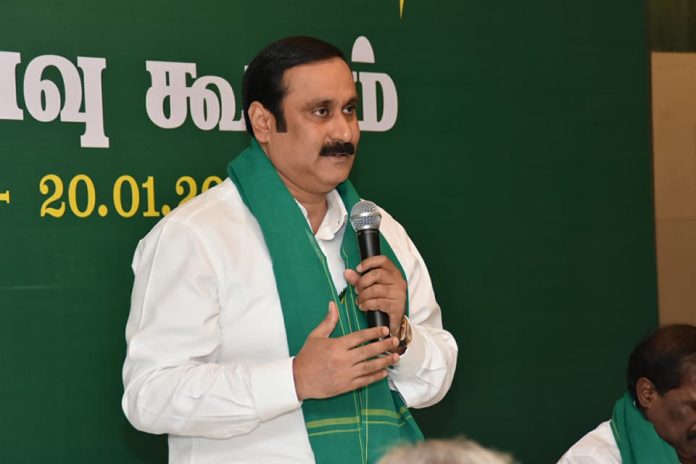 For former Union minister Anbumani Ramadoss, who is seeking a re-election from Dharmapuri, things don't seem to be going the way he may have expected five years ago. The PMK MP is facing a credibility crisis after joining the AIADMK-BJP alliance for the coming polls.
The Vanniyar-dominated Dharmapuri parliamentary constituency is witnessing a three-cornered battle among Ramadoss, the DMK's Senthil Kumar and the AMMK's P Palaniappan. One of the most backward districts in Tamil Nadu, Dharmapuri made national headlines in 2012 after a dalit boy's marriage to a Vanniyar girl triggered anti-dalit violence. Members of the Vanniyar community allegedly attacked the dalits and set fire to more than 200 houses and belongings in Natham colony, Kondampatti and Anna Nagar village. Anbumani, son of Vanniyar leader S Ramadoss, who was contesting the seat for the first time in 2014, allegedly used the riots to further polarise the voters. Except dalits, all other castes came under one umbrella to vote for Anbumani against the AIADMK and DMK candidates.
In a nutshell

About the constituency
Dharmapuri Lok Sabha constituency comprises six assembly constituencies including Mettur in Salem district. Of the six assembly seats, two are vacant after their MLAs were disqualified. Pennagaram and Dharmapuri constituencies have DMK MLAs while Palacode and Mettur have AIADMK legislators.
Who stands where?
Anbumani will be up against DMK candidate Senthil Kumar and AMMK's P Palaniappan. Senthil Kumar is the grandson of DN Vadivelu Gounder, who was credited with the creation of Dharmapuri (it was carved out of Salem) district in 1960s. Those watching the seat closely believe this is one factor that could go in Senthil's favour. Even though Dharmapuri is Vanniyar-dominated, dalits form the second-largest group in the district.
Trivia: Disqualified MLA and former higher education minister P Palaniappan, who is contesting the polls on AMMK ticket, could be a spoiler for the PMK as he is likely to split the AIADMK's vote in the constituency.
In numbers

Total number of voters – 14.67 lakh
Male voters – 7.47 lakh
Female voters – 7.20 lakh
Transgender voters – 120
However, things seem to have changed. Besides, anti-incumbency, many in Dharmapuri feel that Anbumani's time is over since he has done little for the constituency plagued by steep drinking water scarcity, unemployment and a lack of water harvesting schemes to support agriculture. Moreover, his decision to join hands with the AIADMK has riled many within his own party.
Advertisement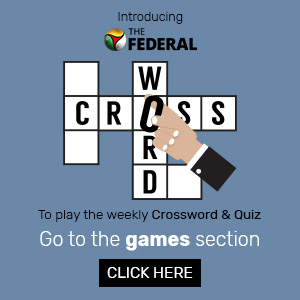 Foes turn friends
"Until a month ago, both PMK and AIADMK were engaged in a bitter war of words. When PMK cadres went on a protest in front of Anbazhagan's office, they were forcefully evicted. Anbhumani himself called the AIADMK minister KP Anbazhagan an 'impotent' minister. So, how does one expect the two sides to come together now?" asked a PMK cadre who did not wish to be named.
The party is struggling to justify its alliance with the AIADMK, which was its prime target for the past few years. For instance, Anbumani and his party have been demanding the Tamil Nadu government to scrap the Chennai-Salem eight-lane expressway, against which farmers are up in arms.
"Both Anbumani and his father have been brutally critical of the AIADMK over the Chennai-Salem eight-lane project and opposed it tooth and nail. Now, without having any word on the project, the PMK has joined the alliance. How can we trust a party that has betrayed us," says a farmer who is a part of the movement against the eight-lane expressway.
Even though Anbumani said his party would stand by its earlier demand to scrap the highway project, farmers allege that it was not part of the 10-point demand list that the PMK gave to the AIADMK before joining the alliance.
Most of the farmers, whose land is likely to be acquired for the expressway, have resolved to vote in favour of the party that would scrap the project. But a section of them, mostly Vanniyars, has called for a boycott of the elections. "We don't want the anti-AIADMK votes to go in favour of the DMK," says another farmer.
Development quotient
When it comes to developing the constituency, many accuse Anbumani of failing to make Dharmapuri his home. During the 2014 Lok Sabha polls, Anbumani, his voters say, promised to move into a house in Dharmapuri to serve the people.
"He took a house in Dharmapuri, but we have hardly seen him five-six times. That too in public meeting. He has not bothered to come and meet the people on ground in the past five years. But I must say he has built some bus shelters and overhead tanks in the constituency," says N Jeevanandham, a farmer from Pennagaram.
Water scarcity 
Back in 2014, Anbumani promised to permanently solve the water crisis in the district and divert excess Hogenakkal water to lakes and canals. But farmers are unhappy since they did not get enough water for irrigation. Apart from Hogenakkal, farmers have long demanded the Thumbalahalli irrigation project. Anbumani has been at the forefront of the protests against the delay in launching the project that was one of the electoral promises made by the AIADMK during the 2011 Assembly elections. Farmers in Dharmapuri feel Anbumani failed to honour this promise, too.
The MP, however, can take solace in the fact that a few farmers feel he couldn't implement his plans for the constituency in absence of support from the state government as well as the Centre.
Unemployment 
While campaigning for the previous Lok Sabha elections, Anbumani had assured to establish State Industries Promotion Corporation of Tamilnadu Ltd  (SIPCOT) in Harur, and and Small Industries Development Corporations  (SIDCO) in Pennagram to increase job opportunities. Both the projects are yet to take off.
"Nothing has come to this place in the past five years. Our children who have completed their studies are now forced to move out of the town in search of jobs," says a disenchanted Palaniyappan from Morappur village. According to the local people, the nearest SIPCOT unit is at Hosur in Krishnagiri district. However, even Krishnagiri residents are finding it difficult to land a job there. A Madhaiyan, a daily wager from Palacode in Dharmapuri district, laments that their livelihood is at stake. "There isn't enough rainfall to do farming. Anbumani promised to establish SIPCOT and SIDCO units in the district and assured to bring more private companies. But that didn't happen. So where do we go now?" asks Madhaiyan, who says even though there are job opportunities in nearby districts, they don't have enough money to send their children to those places. Madhaiyan has two sons. The elder son is an engineering graduate and works at a construction site as supervisor while the younger one is planning to get a postgraduate degree.
Anbumani, who won the 2014 election as a part of the NDA alliance, contested the 2016 Assembly polls as PMK's chief ministerial candidate. He, however, lost the elections from Pennagaram constituency in Dharmapuri district to DMK candidate PNP Inbasekaran.
In the coming elections, apart from boasting about old projects implemented during Anbumani's time as Union minister, the PMK has little to woo its voters. Moreover, he is also unlikely to be credited with the recent laying of the foundation stone for the 36 km Dharmapuri–Morappur Railway Line, another election promise. In fact, the development could backfire on him since it took place only after alliance talks with the AIADMK-BJP were confirmed.
But former PMK MP R Senthil exudes confidence that Anubmani will win the seat. "He has already identified 10 projects to resolve the water scarcity problem. He also delivered on his promise and got the Morappur-Dharmapuri railway line sanctioned. He will definitely come back as Dharmapuri MP," Senthil argues.