The UPA alliance comprising the DMK, the Congress and other parties is set to sweep the Lok Sabha elections in Tamil Nadu by bagging 32 to 35 seats, according to a survey by Pudhiya Thalaimurai. The survey predicted a vote share of nearly 41% for the combine led by the DMK and the Congress with the AIADMK-led alliance bagging some 14 percentage points fewer votes. The survey had a sample size of 5,000 and was confined to parliamentary polls.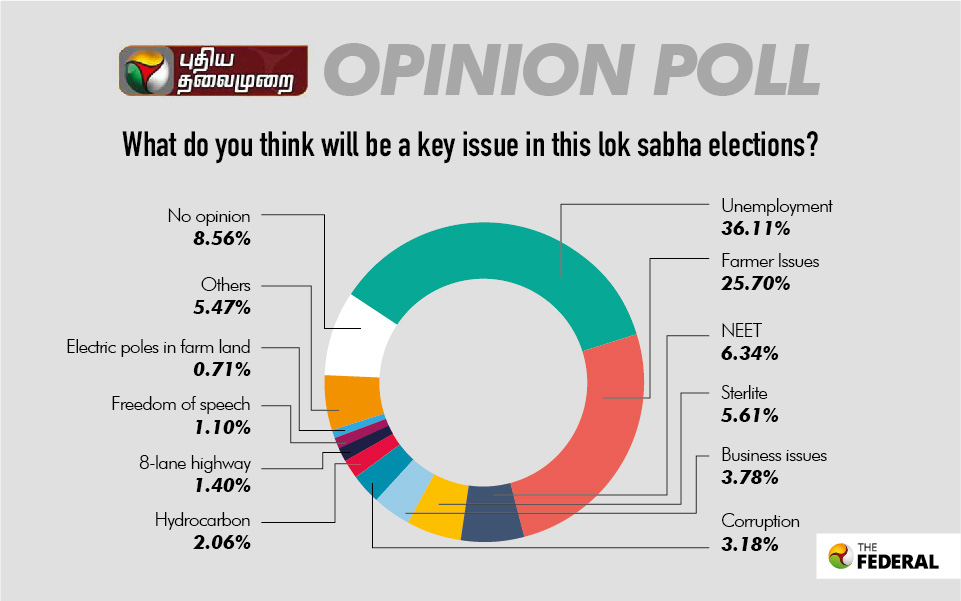 Prime Minister Narendra Modi performed poorly among Tamil Nadu voters with more than 55% of those surveyed saying his government's performance was bad. When it came to who they wanted to see as prime minister, Rahul Gandhi got 53% of the votes with Narendra Modi coming second at 22%. An overwhelming majority of voters wanted a change of government at the centre.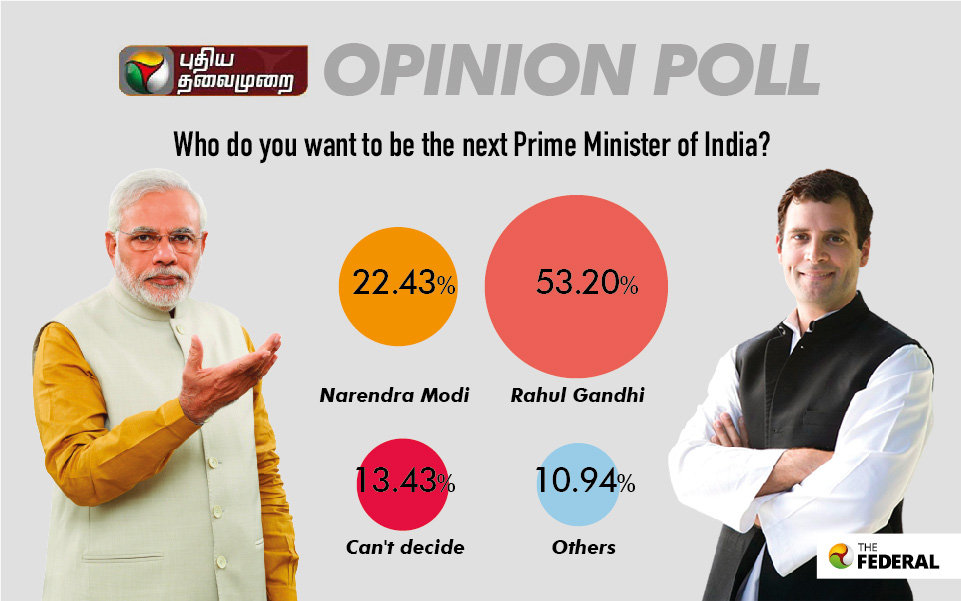 The chief concerns of the sampled respondents were jobs and farming with nearly 60% of the people choosing the two areas. In terms of popularity of state-level leaders, DMK president MK Stalin stood first at nearly 30% votes while Edappadi Palaniswami comes second and O Panneerselvam coming third. TTV Dhinakaran got some 4% of the votes.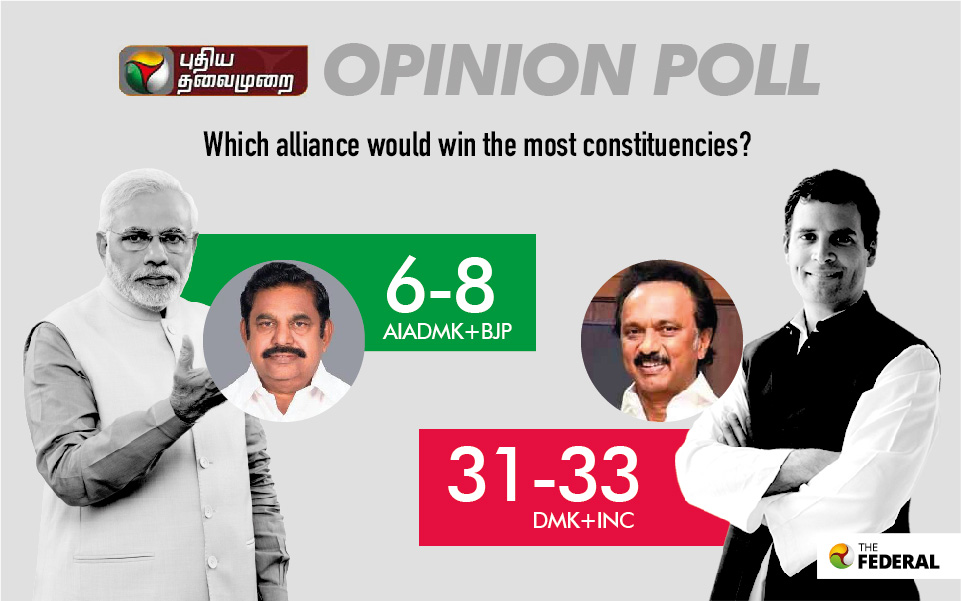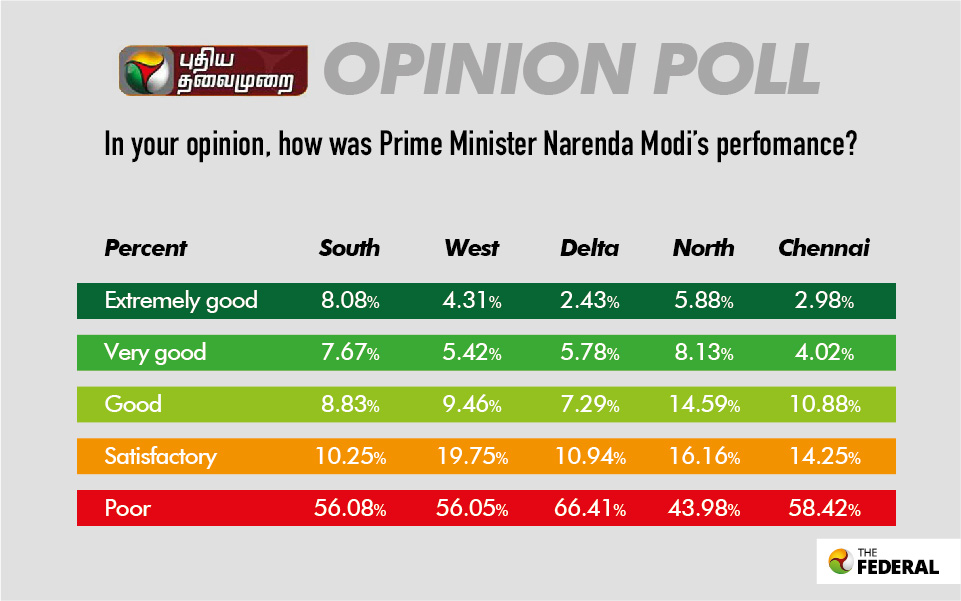 The survey seemed to reinforce the idea that regional variations are significant in the performance of parties. While the DMK-Congress alliance was well ahead in areas like the south and the west where the BJP and the AIADMK are known to have a strong presence, in the north, excluding Chennai, the DMK-Congress alliance was ahead only by two-three percentage points. This could possibly be explained by the presence of the PMK which has a dedicated votebank.