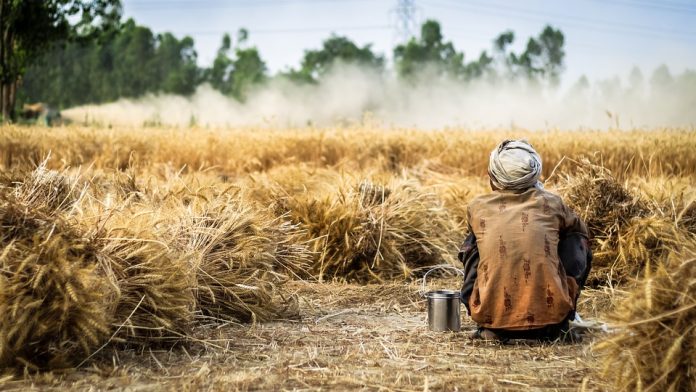 Farmers in Nizamabad district of Telangana have been agitating for the past few months, demanding remunerative prices for turmeric and red jowar crops. But their plight has gone largely unnoticed. They have now come up with a novel idea to highlight the issue at a national level — by filing nomination papers in large numbers for the upcoming Lok Sabha elections.
At least 1,000 farmers from nearly 200 villages are set to file their nominations for the Nizamabad Lok Sabha constituency from where the Telangana Chief Minister K Chandrasekhar Rao's daughter, K Kavitha, is seeking re-election. Kavitha, who is fighting the election on behalf of the ruling Telangana Rashtra Samithi (TRS), has thrown her weight behind the agitating farmers, saying the NDA government has ignored their plight.
At least five to six farmers from every village will file their nominations as independents. The villagers have pitched in with contributions towards election deposit and for campaigning. The Telangana Kisan Congress chairperson Sunketa Anvesh Reddy has clarified that their fight was not against the TRS but against the central government.
Advertisement
Unwieldy problem
A large number of contestants being in the fray will pose logistic problems for the Election Commission. One Electronic Voting Machine (EVM) can accommodate 16 names and the control unit can record the voting of only four such EVMs linked together. This means each control unit can register a maximum of 64 candidates. As a result, the EC will have to make necessary arrangements, such as increasing the number of control units and EVMs in each polling station in the constituency, if the protesting farmers remain in the fray.
This is reminiscent of a situation that the poll panel had to face in the 1996 Lok Sabha elections in Nalgonda constituency, when a record number of 480 candidates filed their nominations as a mark of protest against the lack of safe drinking water for the fluoride affected villages of the district. The EC had to requisition a jumbo-sized ballot paper instead of EVMs to facilitate polling. Most of the independents were sponsored by the Jala Sadhana Samithi, a farmers' organisation that had launched an agitation for early implementation of Srisailam Left Bank Canal project and drinking water supply scheme for fluoride-affected villages.
Remunerative price is key issue
Nizamabad district, bordering Maharashtra, is a hub for turmeric production in India. The farmers say that the investment per quintal works out to ₹9,000 but they get less than ₹4,500 from the traders. They have been demanding that the government intervene in the market and ensure a remunerative price for the produce.ana farmers take to ballot route to register protest