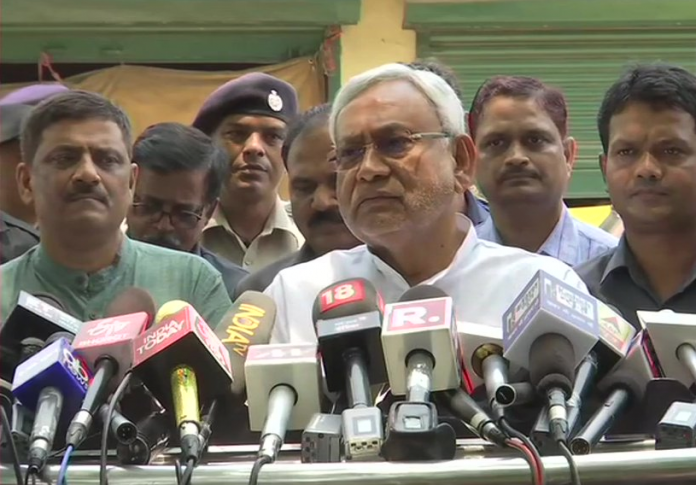 Bihar Chief Minister and JD(U) leader Nitish Kumar said that his party is not happy with the "symbolic presence" that was on offer in the central ministry sworn-in on Thursday (May 30). He has demanded that the representation should have been "proportional".
The JD(U) was conspicuous by its absence in the May 30 event. Talk of ministry distribution should have happened at the early stages, Kumar said. "In the morning we got a call and were given only a symbolic presence," he said.
Nitish Kumar refused to elaborate on what would be proportional representation. He said it could be on the basis of Lok Sabha strength of JD(U) or that of Bihar. It was in any case "their" decision, he said.
Kumar pointedly said that during Vajpayee's time, ministries and departments were discussed early on but at that time the BJP needed allies. "But now they have absolute majority," he said.
Bihar has 40 seats in the Lok Sabha. NDA has 39 seats and Congress one. BJP has 17 and JD(U) has 16. Four ministers from BJP in Bihar were sworn-in on Thursday (May 30). Ram Vilas Paswan, an ally, was also sworn in. The BJP ministers from Bihar are Giriraj Singh, Ravi Shankar Prasad in cabinet, Ashwini Kumar Choubey MoS, and RK Singh MoS (Independent).