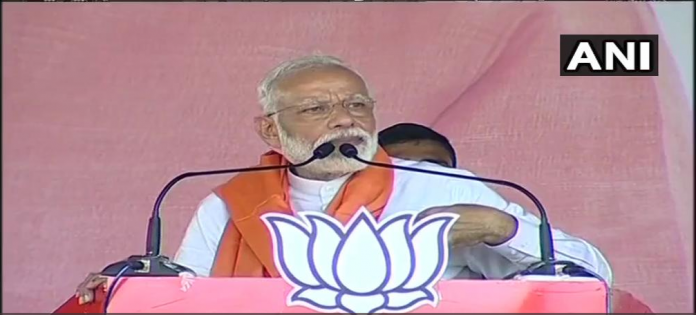 Prime Minister Narendra Modi has said a massive Modi wave is sweeping the country. Addressing an election campaign rally in Assam's Silchar, the PM resorted to a speech akin to self-praise and said, "Which way the winds are blowing, can be seen from your enthusiasm. Today voting is taking place in the first phase in some parts of the country. From what we know so far, a zabardast (massive) wave for 'phir ek baar Modi Sarkar (Modi government again)' is visible," PM Modi said at a rally in Silchar in Assam.
As the PM addressed a gathering thousands of people across the country were voting in the first phase of general elections. He expressed confidence that the BJP would win all the five seats in Assam. The state is supposed to vote in two more rounds.
Taking a dig at the Congress, he said, "Those born with silver spoons can only taste the tea. They don't understand the pain of those who work in the tea gardens. But this 'chaiwala' is working hard towards making your lives better."
Former Assam chief minister Tarun Gogoi later said Modi's visit to the state for campaigning on polling day violated the model code of conduct (MCC).