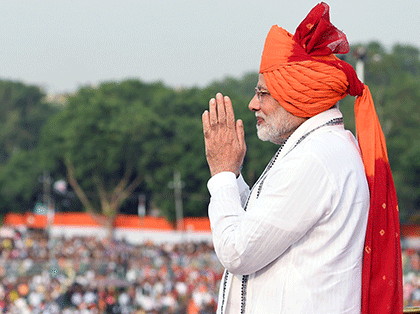 PM Narendra Modi landed in Varanasi, the constituency from where he got elected for a second time, that too by a record margin of 4.8 lakh votes. As per the schedule, he visited the Kashi Vishwanath temple and offered prayers. The chief priest performed the ritual with PM Modi. "This is our fortune that Prime Minister will perform puja with all rituals like he did in 2014 Lok Sabha and state elections. He is the biggest devotee of Vishwanath baba. Even before the rituals start, he devotes himself to god, you can see tears of devotion in his eye," priest Acharya Ashok Dwivedi told news agency ANI.
He also is scheduled to address party workers, who have arranged a felicitation programme for their leader, at Pundit Deen Dayal Hastakala Academy.
This is his first visit to Varanasi after his landslide win in the 2019 general elections. The visit comes ahead of Modi taking oath as the Prime Minister on May 30.
In a video message ahead of the May 19 polling, PM Modi had called himself a "Kashivasi (a resident of Varanasi)" and termed the city his guiding spirit.