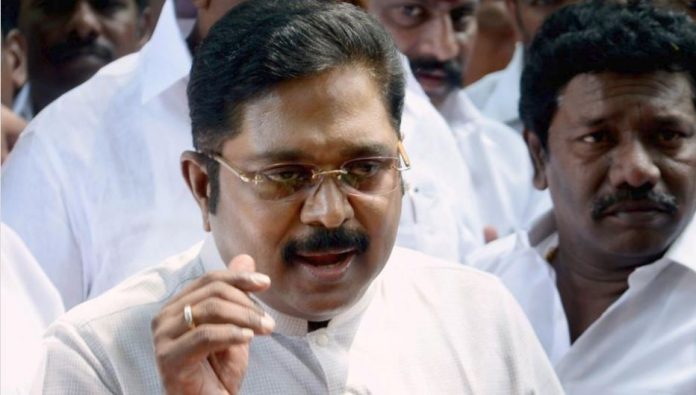 Srinivasan has a smile for all, but the very mention of TTV Dhinakaran makes his smile vanish. The 50-year-old had campaigned for Dhinakaran, founder of the Amma Makkal Munnettra Kazhagam (AMMK), when he had contested in the Dr Radhakrishnan Nagar Assembly bypoll as an independent candidate in 2017 and won with over 50% of the 1.76 lakh turnout.
The RK Nagar Assembly seat is a coveted spot — it had witnessed the reign of former Chief Minister Jayalalithaa as Member of Legislative Assembly (MLA).
Srinivasan said he should be credited partially for Dhinakaran's success. "I got voters from two streets here to vote for him. Only because he said he was going to replace our Amma and made us believe he understood our problems," he said.
However, residents here claim that they have not seen TTV since his victory. Srinivasan, who runs a mechanic shop in VOC Nagar, added, "He had given every voter ₹20 and promised to give us up to ₹10,000 after the win. After the results were declared, we neither saw the promised money nor him."
The RK Nagar assembly seat comes under the Chennai North Lok Sabha constituency. While the DMK has effectively had control over several other assembly seats in the division, RK Nagar has often elected an AIADMK member in over four decades of the constituency's existence.
The area, with an electorate of close to two lakh people, largely comprises daily wage labourers, push cart vendors and workers who have endured bad infrastructure and little economic opportunities for many decades now. With Jaya at the helm for more than two years, they said they thought that their fortunes would change.
Said another resident on the condition of anonymity, "We thought we will have good roads, safe drinking water and more jobs. After Amma passed away, the AIADMK, that we had actively supported, developed factions and when every other person staked a claim for the CM post, we were disappointed," he said.
TTV's promise made us have faith in a newcomer, said Alex Pandian, who runs a food stall in the locality. "People said we sold our votes. But that was not true. ₹10,000 would have only solved a fraction of our issues. The promise he made reflected the work he would do for us in the long run," he added.
R Mohanraj of DMDK is the AIADMK-led alliance's candidate for the Chennai North constituency, taking on DMK's Kalanidhi Veerasamy, son of former minister Arcot N Veersamy.
The residents say the setback for them has prompted them to turn towards the DMK. "We need a stable party that is not influenced by the Centre," said Joseph Britto, a shopkeeper, indicating that the alliance with BJP was unholy. He summed up their thoughts that a known devil is better than an unknown angel. "No party is clean and we know that. We also know that the DMK stands for us Tamils and our interests."