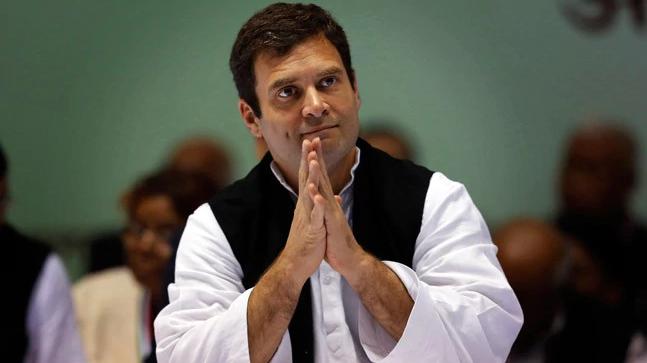 In the ensuing parliamentary elections to 543 seats Congress party is fielding candidates in only 415. This is 50 seats fewer than the number of seats it contested in 2014 elections. 
Congress Party has struck crucial alliances with regional parties in Maharashtra, Bihar, Kerala, Jharkhand and Karnataka as it could not sew up an overarching national alliance. 
According to party insiders, Congress President Rahul Gandhi considers this as a tactical retreat as his main objective is to defeat Modi regime by giving more space to regional players— leaving out 128 seats. 
Advertisement
The party is engaged in an one to one fight with BJP in few northern states such as  Rajasthan, Madhya Pradesh, Chhattisgarh, Gujarat, Himachal Pradesh and Uttrakhand. The party expects gains in all these states. It is also struck up informal arrangements with like minded parties in Jammu & Kashmir and North East including Assam.
One of the reasons for the party's retreat is its poor organisational strength at the grass roots level. Instead of spreading its resources thinly the party is trying to make with what it has under its command. The party over the years whether ruling or in opposition has failed to mass mobilise support. As a result the party does not have a strong organisational heft at booth level which is crucial for election management. 
The party realises that if it ties up with Aam Aadmi Party in Delhi and Haryana its own individual strength in Lok Sabha may not go up substantially but with possible transfer of votes winnability of its candidates would increase and this means keeping seats away from arch rival BJP. 
In Andhra Pradesh Congress and TDP have no formal alliance, but the party has fielded candidates in all the 25 parliamentary seats with an objective to cut anti-TDP votes increasing possibility of Naidu. 
The party is concentrating in Karnataka and Kerala with an objective of increasing its overall tally. In Both these states the Congress had secured 9 and 8 Lok Sabha seats respectively in 2014 elections.The decision to seek a second seat in Waynad, Congress leaders say is part of this strategy. 
In Bihar, the Congress contested 12 seats in 2014 and secured only 2. This time it is contesting from only 9 seats leaving the remaining to its allies who have better chances of containing BJP. 
In Tamil Nadu, on its own the Congress contested in all the 39 Lok Sabha seats in 2014 and drew a blank. Now it hopes to do better by contesting from only 9 seats after striking an alliance with DMK. 
In Uttar Pradesh Congress may not be in an alliance with SP-BSP, but has struck an informal arrangement so that it could help Samajwadi Party. It has filled its candidates in only 51 seats.