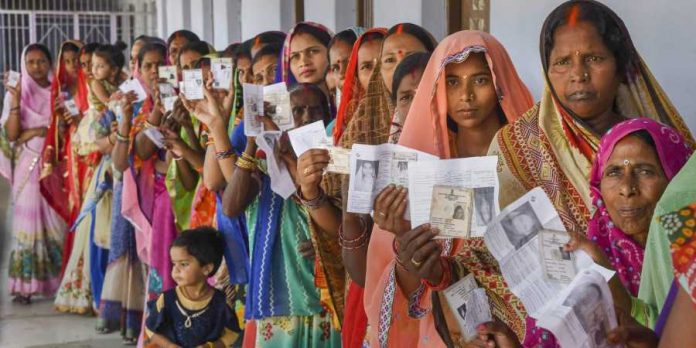 The Bharatiya Janata Party (BJP)'s vote share in Jharkhand touched 50 per cent in the 2019 Lok Sabha polls. The party's vote share in the state now stands at 50.96 per cent as compared to 40.7 per cent in the 2014 general elections.
This means that the BJP has been gained more than 30 lakh votes over the past five years in the state. Overall, the number of votes received by the party in Jharkhand jumped by 56 per cent in the 2019 elections compared to 2014, indicating that the party has tightened its hold on the state.
Advertisement
In some constituencies, the party received nearly 90,000 more votes than last time. For instance, in Assembly segments Chandankyari (parliamentary constituency Dhanbad) and Manika (parliamentary constituency Chatra), the BJP got over 88,000 more votes than what it garnered in the 2014 general elections. In Ramgarh, the BJP's votes went up by 80,000 votes. Similarly, in Hazaribagh, where Jayant Sinha won by a whopping majority of 4.7 lakh votes, the party gained over 60,000 votes.
The BJP gained ground in all the 81 Assembly segments of Jharkhand, except Garhwa. The party received 26,000 fewer votes than what it got in 2014 in this Assembly segment of Palamu constituency. However, the BJP candidate from Palamu, Vishnu Dayal Ram, who is also the sitting MP, retained the seat with a margin of 4.7 lakh votes.
While Jharkhand has been a stronghold of the BJP since the state was formed in 2000, the party's vote share in the state has increased steadily over the years. This year, however, the BJP has become the only party in the state to secure a vote share above 50 per cent.