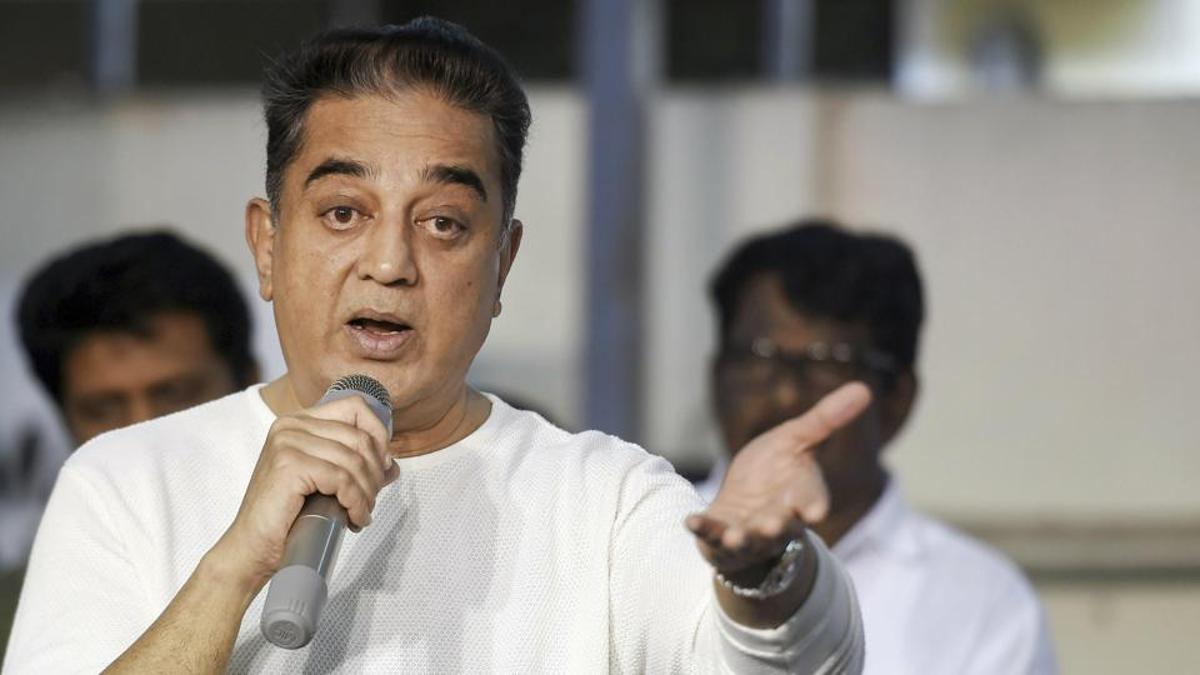 Kamal says he called Godse extremist, not terrorist 
At the campaign for the Thirupparankundram Assembly bypoll in Tamil Nadu, Kamal Haasan sought to clarify his Godse remark saying he used the Tamil word for extremist rather than terrorist.
While campaigning for his party, MNM, in Aravakkurichi on May 12, Kamal Haasan had said, "Independent India's first 'theevaravathy' was a Hindu and his name was Nathuram Godse."
At Thirupparankundram, Haasan said: "Please understand the word I used. I could have called him bayangaravathy [terrorist] or kolaikaaran [murderer] but I didn't. My fans are intense [theeviram]. I am intensely involved in politics but there is no violence," he said.
In Tamil, "theevaravathy" is a term that is derived from the Tamil word for intense and refers to extremist whereas "bayangaravathy" is the word used for terrorist. The latter may not literally mean terror but is the commonly accepted term for terrorist.
His May 12 comment had raised a firestorm of opinions across India. Actor Vivek Oberoi was among others who criticized him. On May 15, Prime Minister Narendra Modi said that he was not as knowledgeable as Kamal but he knew that no Hindu can be a terrorist. On the night of May 14, Karur police had filed an FIR on Kamal Haasan saying he was promoting enmity between groups and there were fears that he would be arrested.
Kamal said at Thirupparankundram that if he had committed a crime through his remark the media is also a partner by amplifying his remark. He, Kamal Haasan, was not seeking the support of only the majority but wanted justice for everyone. His party's name stands for justice for people and he wants justice for everyone irrespective of religion or caste. "They say I have hurt the sentiments of Hindus. But when I go home everyone is Hindu. My daughter prays and I won't hurt them. But historical truths have to be said. We need to co-exist," he added.