As one enters Danapur, a town about 10 kilometers from Patna city, the landscape changes dramatically. Old buildings, narrow streets and congested and crowded roads turn into an urban-sprawl with high-rise apartments, malls and shopping centres, educational institutions, wide roads with over bridges at multiple locations. The city's outskirts is shedding its image as an outlier to emerge as a cultural and commercial hub.
Danapur in Pataliputra Lok Sabha constituency is a town in metamorphosis. It reflects what Gurgaon is to New Delhi in terms of infrastructure development. It's a city in the making dotted with large scale residential and commercial real estate projects, big healthcare facilities including All India Institute of Medical Sciences (AIIMS), elevated roads connecting to Bihta, where the Bihar government proposed a new airport to decongest the existing Patna airport.
One can spot fewer cycle-rickshaws and more shared autos in Danapur. It marks a difference from Patna town.
Advertisement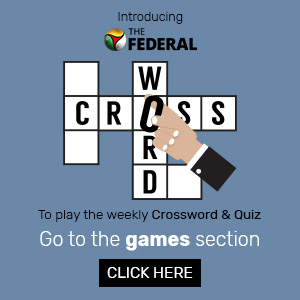 Rajdev Mukhiya, unlike his counterparts, relaxes sitting inside an auto rickshaw as the sun goes down. With his vehicle parked outside a shopping mall, while other auto drivers look for potential customers, Mukhiya doesn't worry about it.
He says he's done earning for the day and doesn't need to ride now. Mukhiya, once a Janata Dal (United) supporter, now shifted is allegiance to Bharatiya Janata Party. Ask him why, he says 'Vikas' (development).
Why voters have shifted their allegiance
Mukhiya drives auto rickshaw for a living. He's been at it since early 90s. Though he doesn't own an auto, with road development projects, he says his income earning capacity increased.
"Earlier I used to earn ₹100-120 a day. Now I can easily make more than ₹300 every day. Isn't that a good sign," he says, countering his owner's point that he remained a driver for three decades and nothing changed. "I would still be struggling to make a living had there been no good roads."
He further goes on to say that the Nitish Kumar-led Bihar government's policy to ban liquor helped him. "Earlier we used to have drunk customers who didn't pay but create a ruckus. I don't see people fighting on streets, either. There's some discipline brought in."
Mukhiya is not alone in his call for support for BJP. Many real-estate developers, youngsters going to nearby colleges, even people from yadav caste who are traditional supporters of the Lalu Prasad Yadav-led Rashtriya Janata Dal say they have shifted base to BJP.
Gyaneshwar Kumar, a real estate developer in Danapur says he witnessed over 200% growth in his real estate value in the last five years. Thanks to the development project. "The state government implemented multiple projects. They cannot be done without the support of Centre. So we will support the coalition candidate. We have seen RJD performance in the last two decades (indicating not much development during its tenure)," Kumar says.
The Centre recently approved metro corridors along Danapur- Mithapur and Patna railway station to inter-state bus terminal at a cost of ₹13,000 crore. In addition, the state government took up projects worth ₹3,500 crore to build bridges and flyovers.
Yadav vs Yadav
Union minister Ram Kripal Yadav, BJP's sitting MP from Patliputra, is contesting against RJD's Rajya Sabha member Misa Bharti in Pataliputra. It's a straight battle between two Yadavs. The Patliputra Lok Sabha constituency was created after delimitation in 2008. Even in the 2009 election, when RJD Chief Lalu contested against Rajan Prasad Yadav of JD(U), he lost by a margin of 23,500 votes.
In the 2014 general election, Ram Kripal Yadav defeated Bharti by 40,332 vote margin. The BJP-JD(U) combine had a vote share of 50%, while RJD secured 35% votes in the last election. The BJP and JD(U) hold two of the six Assembly segments- Danapur and Phulwari. Three seats are held by RJD and one by its mahaghatbandan partner (grand alliance), Congress.
In 2014, since Lalu was barred from contesting elections, the party fielded Bharti against Ram Kripal Yadav. Again in 2019, she contested against the wishes of her brother, Tejaswi Yadav, who apparently wanted to field the Maner MLA for the seat.
RJD still enjoys some support among its traditional voters — kurmi and yadav folks. With the party chief getting jailed in the fodder scam, some view it as vendetta politics by BJP and wishes to vote for RJD based on sentiments. "We are loyal to the RJD family. Lalu did a lot to us during his tenure and it's not right that the other party plays politics and jails him for some corruption case," says Valmiki Mathur.
Liqour ban and its impact
A section of disgruntled voters who spend money on liquor are unhappy with the JD(U)'s liquor ban. They express their support to a non-JD(U)-BJP candidate.
Umesh Manjhi, a voter, who the police jailed for a month for consuming liquor despite the liquor ban in the state, says he would support RJD as he's against the ruling government's drive to ban liquor.
"I earn about ₹300 and used to spend ₹30 on liquor to get a good sleep. Now, I have to spend ₹150 to drink the same quantity, illegally," he says. His wife, running a petty shop on the roadside, disagrees with him and favours the liquor ban.
Infighting within RJD
The infighting within the RJD, particularly between the two brothers, could hurt the party's image and Bharti's prospects. The party isn't vocal about the dispute. Bharti declined to comment on it.
Commenting on the political development, professor Shyam Nand Singh, head of the Centre for Political Studies and dean at Central University of South Bihar, says the infighting between the two brothers is a slow killer. "People realise what's happening within the family, and nepotism and the corrupt image of RJD will not go well with young and middle-class voters."
"Everyone looks for development and they won't fail to take note," he adds.