Bollywood actor and BJP's star campaigner Anupam Kher's not-so-accidental run-ins with voters seem to have thrown up some of the most defining moments of the 2019 Lok Sabha elections.
The latest video to go viral on social media shows the veteran actor — who is busy campaigning for his wife and Chandigarh MP Kirron Kher — staging a walkout from a shop after being quizzed by the shopkeeper. In the video, the shopkeeper could be seen flashing the BJP's 2014 election manifesto in Kher's face and asking him, "How many promises has BJP fulfilled in the last five years?" Unable to answer, a flustered Kher quietly makes a dash.
MUST WATCH: Embarrassing moment for @AnupamPKher while carrying out a door to door campaign for his wife in Chandigarh. A shopkeeper shows him BJP's 2014 manifesto and asks him how many promises did BJP fulfil in the past 5 yrs. Kher walks out of the shop with NO ANSWER!! 😁 pic.twitter.com/x8cZodpnAL

— Prashant Kumar (@scribe_prashant) May 8, 2019

A day later, Kher took to Twitter to say that it was a conspiracy by the opposition as one of the men in the video is seen smiling after Kher leaves the place. Well, maybe yes, maybe no. But that still doesn't answer the shopkeeper's question. This is the second time Kher was caught in such a piquant situation.
Advertisement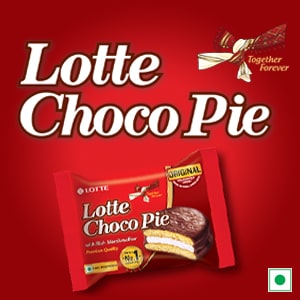 कल @KirronKherBJP के चुनाव प्रचार के दौरान ऑपज़िशन वालों ने दो लोगों को एक दुकान में प्लांट किया था मुझसे @BJP4India के 2014 मैनिफ़ेस्टो पर सवाल पूछने के लिए।मैंने पीछे खड़े आदमी को विडीओ बनाते देखा सो मैं आगे बढ़ गया।आज उन्होंने वीडीयो जारी किया।दाड़ी वाले की हरकतें देखिए।👇🤣 pic.twitter.com/KQDkBu2a9S

— Anupam Kher (@AnupamPKher) May 8, 2019

In April, a journalist asked him for his views on allegations that Kirron Kher has been more "active as an actor than as an MP". Kher's response to the question was — "Bharat mata ki jai".
Chandigarh, which will vote on May 19 in Phase 7 of Lok Sabha elections 2019, doesn't seem to have taken Kher's muted response very well. On Monday, the veteran actor was forced to cancel a rally after failing to draw a "decent" crowd.
While reports of the event getting cancelled made headlines in local newspapers, the actor, in his defence, said: "I have done 515 films and all were not hits."
So, what does it say about Indian elections?
While Kher may not be interested in answering, his recent run-ins have made one thing very clear — the public, including the media, shouldn't expect answers from political parties. But that still doesn't stop us from raising questions, does it?