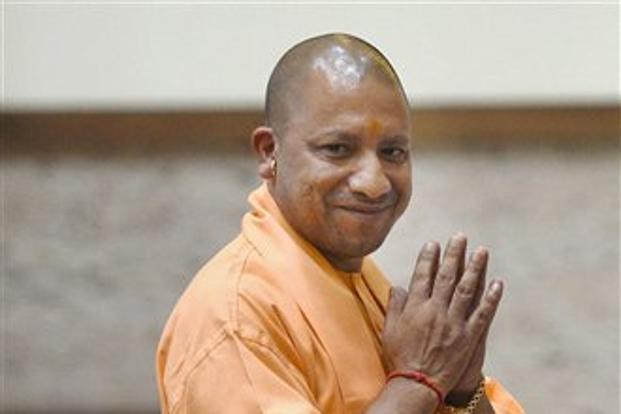 Gorakhpur, the city of eastern Uttar Pradesh, had once earned the notorious distinction of 'Chicago of the East' and 'Slice of Sicily' for its underworld and gang wars. Though the guns seem to have gone silent in this city a bit with gangs of the yesteryears transforming into crime syndicates, politics could simply never take a backseat here.
Gorakhpur is also famous for its all-important Goraksh Peeth and this is a strong citadel of the Goraksh Peeth or the Gorakhnath Mutt. The politics of this Parliamentary constituency has been controlled by the Mutt for decades. The present Uttar Pradesh Chief Minister Yogi Adityanath has been a Member of Parliament from here five times in a row. And three times before this, his guru, Mahant Avedyanath, was the MP.
But Yogi Adityanath once vacated this seat to become Chief Minister of the state, he got a bolt from the blue. In 2018 by-polls, BJP's Upendra Dutt Shukla lost this seat to Samajwadi candidate Praveen Nishad, who also had the support of Mayawati's Bahujan Samaj Party (BSP). The margin of victory was just above 21,000 votes.
Advertisement
And this time, the BJP has fielded actor-turned-politician Ravi Kishan Shukla from here. Pitted against him are Ram Bhuvaal Nishad from the Alliance and Madhusudhan Tiwari from the Congress.
Political narrative of Gorakhpur which earlier used to be 'Gorakhpur Mein Rehna Hai To Yogi Kahna Hai' has changed to 'Ashwamedh Ka Ghora Hai, Yogi ji Ne Chora Hai.' And the obvious reference is that Ravi Kishan is Yogi's own candidate from this seat. But the BJP seems to be worried at this time.
Where did the BJP's strategy go wrong!
As elections were announced, Yogi Adityanath, who is not known for shaking hands with his rivals, wooed the sitting Samajwadi Party MP Praveen Nishad to the BJP fold. The idea was to field the sitting MP from Gorakhpur on a BJP ticket.
Samajwadi Party president Akhilesh Yadav reacted as he got the news of this defection. Without wasting time and before his rivals could think of his move, he declared the name of Ram Bhuvaal Nishad, another strong Nishad community leader as the Alliance candidate from here. This political move stunned BJP and Praveen Nishad into complete silence.
Fearing division of Nishad votes between him and Ram Bhuvaal Nishad, Praveen Nishad opted not to contest from Gorakhpur. The sitting Gorakhpur MP is now contesting from Sant Kabir Nagar on a BJP ticket.
The Congress smart play
The Congress party, in a bid to split the Brahmin votes of Gorakhpur, fielded another Brahmin candidate, Madhusudhan Tiwari from here. Tiwari, a lawyer by profession, is a senior advocate practising in Gorakhpur for about 40 years now. He has also been the President of Gorakhpur Bar Association many times.
Now, who is the bigger brahmin is the question before the voter of this community. Also, it has become an issue of local versus outsider amongst Brahmin voters. Tiwari is a local and Ravi Kishan Shukla hails from the neighbouring Jaunpur district. The main aim of the Congress seems to weaken the BJP candidate by splitting Brahmin votes and the strategy seems to be working right for the party so far.
Cracks within Hindu Yuva Vahini
Hindu Yuva Vahini was a strong force of Gorakhpur which rallied behind Yogi Adityanath till he was the local Member of Parliament. After his shifting to Lucknow as Chief Minister, the Vahini has weakened to a large extent.
Yogi Adityanath is the Patron of the Hindu Yuva Vahini and before 2017 Uttar Pradesh Assembly elections, the President of the Vahini, Sunil Singh had a major tiff with Yogi over contesting elections. Singh was sacked from the organisation and he, then proclaimed that he was the actual President of the body which he renamed as Hindu Yuva Vahini – Bharat.
Once the closest lieutenant of Yogi Adityanath, Sunil Singh was also arrested and sent to jail in a case he describes as politically motivated. Sunil Singh and his team are said to be leaving no stone unturned to ensure maximum political damage to BJP candidate Ravi Kishan Shukla.
Rebellion from inside BJP
Local BJP leaders and workers including some senior functionaries of the party are quite displeased with the selection of Ravi Kishan Shukla as the Gorakhpur BJP candidate. They term him as an outsider and are of the view that one amongst them should have been picked up as they have worked endlessly for the party for years together rather than para-dropping Ravi Kishan Shukla who works in Mumbai and hails from Jaunpur.
Senior RSS functionaries and Yogi Adityanath are monitoring Gorakhpur elections. They are trying to rope in the old cadre of the party to support the BJP candidate. But their fervent appeals and chidings seem to have insignificant impact on the party leaders and workers who are seeming indifferent this time around.
The caste equation
Gorakhpur seat has around 19 lakh voters. Of these, Nishads and Mallahs total to about four lakh votes. There are about one lakh sixty thousand Muslim voters, two to two lakh fifty thousand OBCs comprising Kurmis, Mauryas, Rajbhars etc., one lakh sixty thousand Yadavs, two lakh Brahmins, a lakh and fifty thousand Thakurs, one and a half lakh Sainthwars, a lakh Baniya and others.
Lack of wave makes this election more interesting
2014 witnessed a strong Modi/Yogi wave in Gorakhpur and in earlier elections there used to be strong Ram Mandir/Hindutva wave here. But this time, as in 2018 by-polls, there is just no wave which can be seen. While the SP-BSP alliance is banking on its strong caste equation vote bank, the BJP is hoping to pull through riding the nationalism/Modi/Yogi cards!