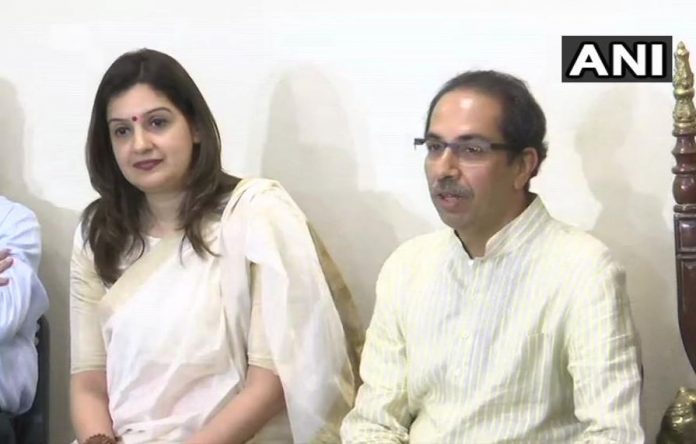 Here's the latest election-related news from various states across the country:
Karnataka
Former Karnataka CM and BJP leader BS Yeddyurappa, on former PM HD Deve Gowda's statement 'If Rahul Gandhi becomes PM, I will sit by his side', said: "He is fighting on seven seats and has ambitions of being prime minister or advisor to prime minister?"
Advertisement
Karnataka CM HD Kumaraswamy: "PM Modi says I'm not patriotic. I don't need to learn patriotism from Modi. When Deve Gowda was PM there wasn't a single blast in Kashmir. That's our heritage. So don't brand me, you have no right."
Delhi
Postmortem report of late ND Tiwari's son Rohit Shekhar Tiwari revealed 'unnatural death.' A case was registered under section 302 of the IPC (murder case) against unknown persons.
AAP leader Gopal Rai on alliance with the Congress: "Today also we have again given a chance, people of the country want that. We have given the Congress a last chance to think it over, let's see what happens."
Madhya Pradesh
Madhya Pradesh Chief Electoral Officer: "Complaint received against BJP Lok Sabha candidate for Bhopal, Pragya Singh Thakur, for her comments on 26/11 martyr (former Mumbai ATS Chief Hemant Karkare). Cognizance taken. The matter is under enquiry."
West Bengal
Mohammed Salim, CPI (Marxist) candidate from Raiganj parliamentary constituency, wrote to returning officer demanding re-polling at 15 polling booths.
Uttar Pradesh
UP Deputy CM KP Maurya on Mayawati's remark 'Mulayam, PM Modi ki tarah nakli veh farzi pichde varg ke nahi hain:' "It is Mayawati's anxiety that's making her say so. On one hand you have nakli bhatija and on other you have nakli bua. They are insulting the PM by using such language."
Election Commission issued notice yesterday to Rahul Gandhi for violation of model code of conduct over a Congress NYAY banner put up on a wall in Amethi. EC said the banner was put up without permission of the owner of the building. He has been asked to reply in 24 hours.
Gujarat
Hardik Patel was slapped at a rally in Surendranagar. Mahendra Baghedia, SP Surendranagar, said that Tarun Gajjar (who slapped Patel) is not affiliated to any party and that the law is taking its own course. Gajjar was admitted to a hospital after being thrashed following the incident.
Maharashtra
The EC filed a complaint against Milind Deora for violating the model code of conduct.
Congress spokesperson Priyanka Chaturvedi quit the party and joined the Shiv Sena. She said she she was upset that the Congress reinstated some people who misbehaved with her.
Tamil Nadu
Rajinikanth on being asked if he will contest state polls if AIADMK falls short of majority after Assembly bypolls: "Whenever it is announced I am ready. I will decide after May 23."