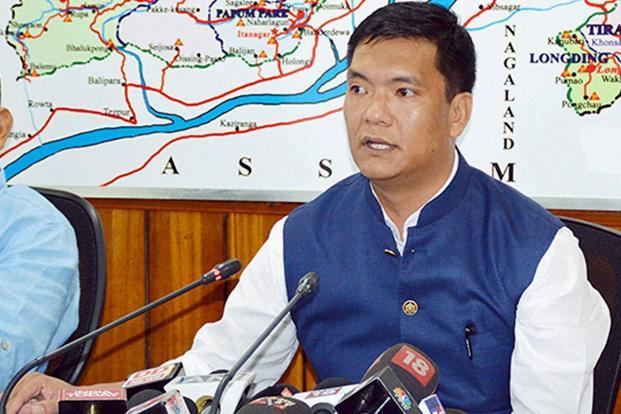 What used to be the BJP's main angst against the Congress — dynasty politics — has boomeranged on the saffron party in Aruanchal Pradesh, with three party tickets for the Assembly polls going to Chief Minister Pema Khandu's family alone.
Leading a bunch of disgruntled BJP leaders who were denied tickets for the Assembly polls, Home Minister Kumar Waii has accused the party leadership of practicising dynasty politics.
On Tuesday, at least 20 senior BJP leaders, including Waii, party general secretary Jarpum Gamlin, Tourism Minister Jarkar Gamlin and six MLAs, resigned after being denied tickets for the Assembly polls.
As many as 25 BJP leaders have resigned across the Northeast in the last few days. "If the BJP was right, we would not have resigned. The party's top leadership says for BJP, the country comes first, the party second and then the individual. But in reality, they practice the opposite. They attack the Congress on its dynasty politics but look at Arunachal Pradesh, the Chief Minister's family has got three tickets," Wai said.
The MLAs have now joined Meghalaya Chief Minister Conrad Sangma's National Peoples party (NPP), a BJP ally which is contesting the elections alone across the Northeast. The NPP is expected to announce the final list of its candidates today. The party had earlier announced to field 40 candidates in the Arunachal Pradesh assembly polls, which will be held simultaneously with Lok Sabha elections in the state on April 11.
Upping the ante against the BJP, Gamlin, who was the Tourism Minister, said he would not have resigned had the party informed him in advance that he would not be given a ticket to contest polls.
Speaking to reporters, Waii said, "We will not just fight the elections but will form an NPP government in the state." Apart from the BJP MLAs, a legislator of the People's Party of Arunachal (PPA) and 19 other saffron party leaders also joined the NPP.