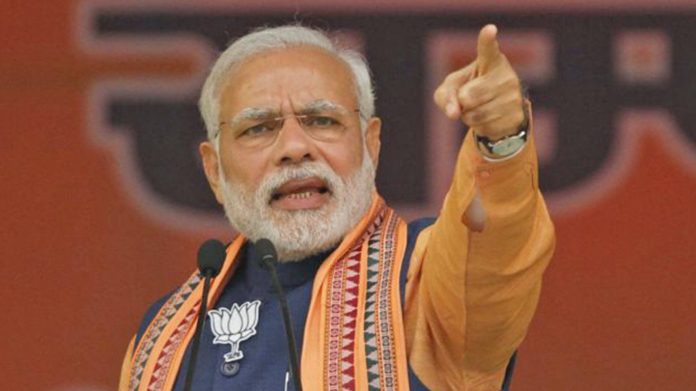 If the 2014 elections were remembered for a 'humble chaiwala' ending the 'dynasty rule' in India, 2019 will be about the same 'chaiwala' quickly going for a change of profession – 'chowkidar.'
As PM Modi unveiled his new election campaign, Main Bhi Chowkidar, it is difficult not to notice the genius of the BJP PR machinery to repurpose something that the Congress used to mock Modi – Chowkidar Chor Hai –– and turn it into a catchy election campaign phrase.
The slogan is indeed appealing and desirable, considering the importance of honest gatekeepers. But going by the visuals of the campaign, India – flush with chowkidar volunteerism – is already in safe hands.
The 3.45-min campaign shows an India watched over by elite watchmen lip-synching 'main bhi chowkidar.' The only problem is they can't see the real India. The video paints a picture of India where everybody is happy, no one dares to indulge in corruption any longer, there is no poverty, no lynchings, no unemployment, no drought. India has lush green fields, women happily cooking on affordable LPG, children going to school, the rivers flowing sparkling clean.
The video also shows the armed forces. While a man in fatigue twirls his moustache, the 'chowkidar-in-chief' could be seen riding a Howitzer. Finally, a footage of bombs being dropped on unidentified locations. The last few scenes are clear references to Balakot, IAF pilot Abhinandan Varthaman and PM Modi's projected ability to steer the armed forces in the desired direction. This blatantly flouts the Election Commission of India (ECI)'s instruction to political parties to refrain from using armed forces for campaigning. But then, who will question the government?
No one can question the government on Balakot. No one can point out the security lapse in Pulwama, where a terror attack of such massive scale took place right under the 'chowkidar's' nose.
In fact, the past five years have seen the PM sending out one clear message – he or his government are not answerable to anyone, not responsible for anything. Why? Because it's Nehru who is responsible for everything bad that befalls India.
Since there isn't much scope to ask questions, one can only guess the real message of the 'Main bhi Chowkidar' campaign. Is the government, which promised the creation of one crore jobs every year, now telling us that no job is really safe in Modi's New India? Even Modi's tea-selling couldn't survive the 'onslaught of Acche Din.'
Perhaps, the only thing the unemployed can now do is to voluntarily take up 'chowkidari' and remain alert. Hopefully, the good days won't slip out of our hands next.