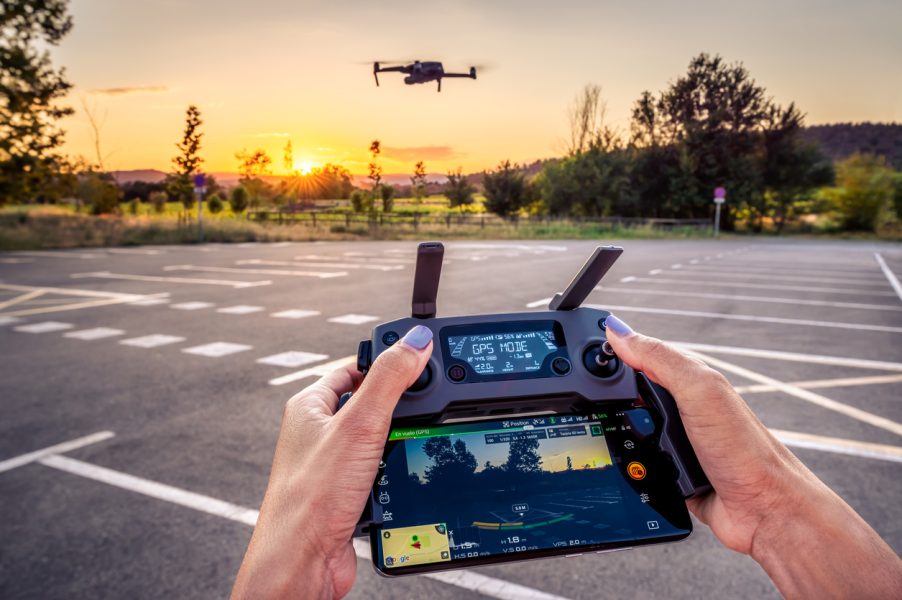 India is going to need 1 lakh drone pilots; here's how to qualify
The industry would also require drone data specialists and GIS engineers whose job would be to coordinate the data processing and analyse datasets
The Centre's plan to give the drone industry a shot in the arm is expected to open more career opportunities in India.
Once niche, drones are slowing becoming vital to a range of sectors including agriculture, mining, infrastructure, transportation, surveillance, emergency, geo-spatial mapping, defence, law enforcement, transportation, fashion and photography. And to help it grow into a full-fledged industry with job opportunities, the Centre plans to pump in an investment of ₹5,000 crore on the manufacturing side and ₹30,000 crore on the services side.
Making the announcement at a recent event, Union Minister of Civil Aviation Jyotiraditya Scindia said the investment will help in the creation of 10,000 jobs over the next three years.
More drones means more pilots
The minister said the country will need at least 1 lakh drone pilots in the next few years. Asserting that drone pilots can be trained in just two or three months, he said any 12th pass will qualify for the training. Once trained and place, these youth can earn around ₹30,000 a month.
These pilots, who will be required to remotely manage a drone's flight, can be hired by companies that make as well as use drones.
Also read: Drones can fly on five forms, lower fee as Centre amends rules
As per government rules, an aspirant needs to get trained in drone flying at an authorised DGCA-approved drone training institute in India to get himself or herself registered as a remote pilot. A pilot should have a 'Pilot Identification Number' and 'Unmanned Aircraft Operator Permit' to fly drones in the country.
Pilot training will also lead to the creation of job opportunities for certified trainers who can teach aspirants the technology.
New avenues for engineers
The industry will also need design engineers and assemblers, whose job would be to develop and assemble drones. They can come from varied branches of engineering including aeronautical, electronics and electrical, mechanical and robotics.
Software engineers with an updated knowledge on drone-related software development will be required for flight operations, including tackling cyber attacks.
Once companies start using drones on an extensive basis, apart from pilots, they will need drone flight planners. They will be in charge of the flight's schedule, altitude and weather conditions. The flight planner should be trained on the drone airspace map of India and know about red, yellow and green zones.
The industry would also require drone data specialists and GIS (Geographic Information System) engineers whose job would be to coordinate the data processing and analyse datasets.
While pilots need a special training to earn a license to fly drones, several universities are now offering courses for engineers to upskill themselves on design and development of unmanned aerial vehicles and training on mapping and inspection of drones.
Also read: MGNREGA fallout: Farmers turn to drones in TN to spray pesticides
Scindia said, to create interest among youth for the sector, the government has initiated drone literary programmes like Drone Shakti and Kisan Drones apart from hosting events like month-long drone event conducted by NITI Ayog, which, he said helped in "knowledge-sharing and exchange of ideas and fuelling innovation and growth in the drone ecosystem."
To fulfill its vision to make India a global drone hub by 2030, Scindia said the Centre is actively working towards making drone services easily available and that the country will soon see a large number of industries embracing drone innovations, thus creating jobs.