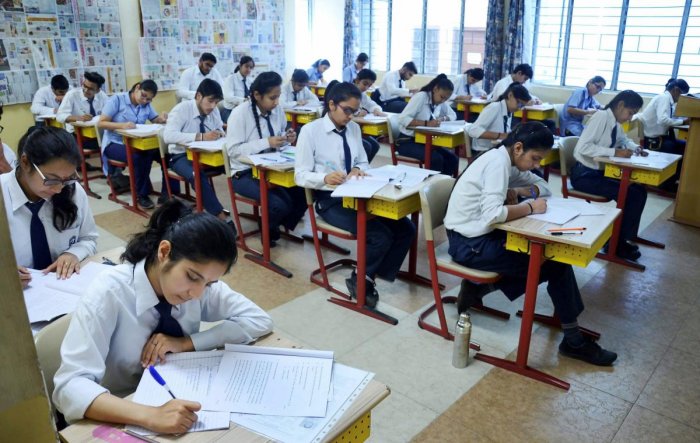 How CBSE is planning to discourage rote learning for Class 10 students
The Central Board of Secondary Education (CBSE) is planning to introduce some 'creative' changes in the Class 10 examination pattern by decreasing the number of objective questions, from the current academic year.
Why is this being done?
The CBSE is trying to diversify the format as part of its ongoing reforms to reward "creative answers and discourage rote learning".
How this will pan out?
Board experts are considering if they can reduce the number of questions and increase the marks for each question and encourage students to write detailed and creative answers.
According to a senior CBSE official, it won't be an overhaul of the entire question paper but minor changes. "Students have nothing to worry about," the unnamed official was quoted as saying by PTI.
The board is also trying to work out methods to diversify the current format of objective questions carrying one mark each.
Sample this
The changes will be part of the routine review exercise ahead of exams. "Once the changes are finalised, sample papers will also be released so that students get an idea and also get to practice the same before exams," the official said.
Experimental learning
Earlier, it was reported that the board is likely to revamp its Class 12 exams as well from next year by setting questions that demand "analytical" and "creative" answers in all the papers, and by introducing internal assessment in four subjects.
Last month, the board had said that "experiential learning" will be the punch line for the CBSE in the academic session of 2019-20.
CBSE secretary Anurag Tripathi had said from now on every year, the board will have a punch line. "Students should learn from what they study and use it. It should not be rote learning for them, which they only learn for exams and then forget."
The CBSE will also thrust on academic improvement and soon will be unveiling a policy for it, he had said.