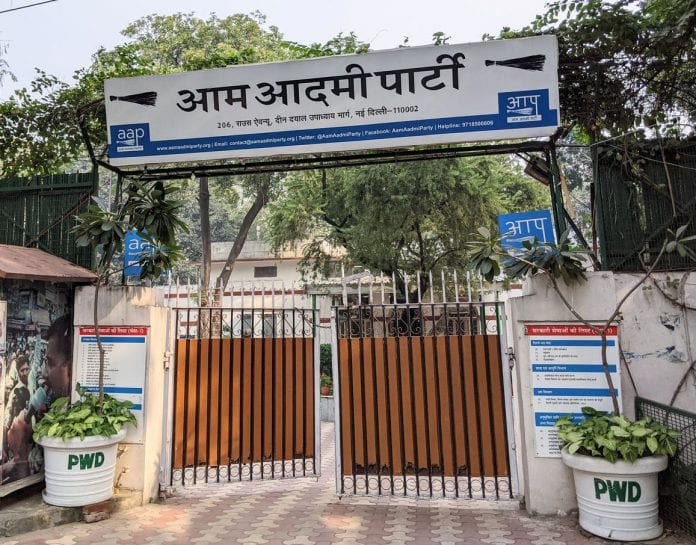 Lutyen's Delhi, the moniker given to the heart of the country's capital, which is not only home to Delhi's crème de la crème, but also houses a sizeable chunk of government employees, may have once again elected the Aam Aadmi Party (AAP) to form government, indicate early poll election trends.
Lutyen's Delhi roughly translates into the entire of the New Delhi constituency, RK Puram and the areas bordering Jangpura which include ITO, Delhi Gate, the Delhi High Court and Nehru Stadium.
All the three constituencies together have almost 4,30,295 voters, as per 2015 Assembly election data. Of them New Delhi constitutes 76,061 voters, Jangpura 78,611 voters and RK Puram 84,415 voters.
All the AAP candidates – Delhi Chief Minister Arvind Kejriwal from New Delhi, Parmila Tokas from RK Puram and Praveen Kumar from Jangpura – who had won the Assembly elections in the three constituencies in 2015 are currently leading against their BJP and Congress counterparts.
While Kejriwal is leading against BJP's Sunil Yada with 6,399 votes, Parmila Tokas is leading with 4,807 votes against BJP's Anil Sharma.
At Jangpura, Praveen Kumar is leading against BJP's Sardar Impreet Singh Bakshi with 1,558 votes.
In 2015 Kejiriwal won from the New Delhi constituency with a vote margin of 31,583, Tokas from RK Puram with a margin of 19,068 and Kumar won with a margin of 20,450 votes.
The trends indicate victory for AAP despite the 2020 Delhi polls registering a fall in voting percentage when compared to that in 2015 and 2013. The polling percentage in New Delhi constituency has fallen to 52.15 per cent, from 64.72 per cent in 2015, which that in Janpura has dropped to 56.14 per cent from 64.3 per cent in 2015. RK Puram saw the polling rate drop from 64.14 per cent to 56.62 per cent.
According to recent trends, the AAP is leading in 57 seats and the BJP in 13 of the 70 Assembly constituencies. The AAP has to win at least 36 seats to retain its seat in Delhi.