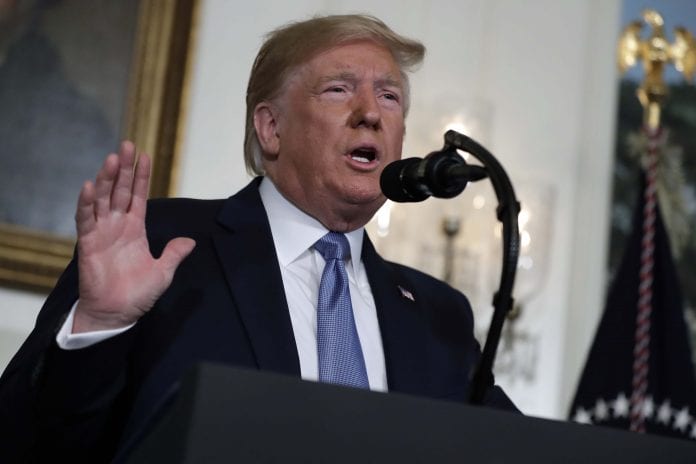 US President Donald Trump has tested negative in his second test for coronavirus and is "healthy" and without any symptoms for the deadly disease, the White House physician has said.
"The President tested negative for COVID-19," Sean P Conley, physician to the President Trump said on Thursday (April 2) in a memorandum to the White House Press Secretary Stephanie Grisham.
"This morning, the President was tested again for COVID-19, utilising a new, rapid-point-of-care test capability. He is healthy and without symptoms. Sample collection took just one minute and results were reported back in 15 minutes," Conley said.
Advertisement
President Trump flashed a copy of his physicians memorandum to his press secretary during his daily White House news conference. This was his second COVID-19 test, which was also negative.
Trump told reporters that his second test was better and quicker than the first test.
Related news | World Bank approves first $1.9 billion for poor countries battling COVID-19
"I did take a test. It just came out, this is from the White House physician," Trump said at the briefing while holding up the memo.
"You may have it, just came out. I just took it this morning. And I took it, it took me literally a minute to take it and it took me – I guess it was 14 or 15 minutes (for results). I went to work, I didn't wait for it, but it said it took 14 minutes or something with a conclusion and it said the President tested negative for COVID-19," he was quoted as saying by the US media.
Trump added that he had taken the test "really out of curiosity to see how quickly it worked, how fast it worked."
"It's a lot easier. I've done them both and the second one is much more pleasant," he said of his second test. The president previously tested negative for the virus in mid-March after coming into contact with two persons who had tested positive.
The US has reported 236,339 COVID-19 cases, the highest in the world, and over 5,000 people have died due to the disease.