Several major Fast-moving consumer goods (FMCG) and luxury brand makers across the globe have turned saviours in the hour of the need.
French luxury goods' company, LVMS has started manufacturing sanitizers at its factory where it makes perfumes while a microdistillery in the US which makes 15,000 litres of gin annually has started producing alcohol-based sanitizers.
In India, corporate houses which are grappling with issues like whether they should buy into Air India or Yes Bank are now faced with a unique problem: whether they can turn their manufacturing facilities into manufacturing sanitizers and medical equipment such as ventilators.
Advertisement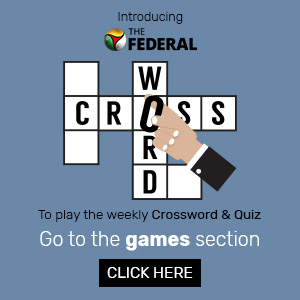 Anand Mahindra to his credit has taken the lead and has announced that his factories will start producing ventilators, masks and sanitizers and convert his holiday resorts into temporary care facilities.
Alcohol manufacturers in India have received permission from the government to make sanitizer bottles by the thousands while Indian FMCG companies are increasing their production but it is not enough.
In a war-like situation which every country on Earth is facing because of the outbreak of coronavirus, manufacturing companies ranging from textile mills to those which make heavy equipment, making devices for the healthcare including masks should be an immediate priority and an opportunity as well.
Without taking away credit from Anand Mahindra, who owns the multi-billion Mahindra & Mahindra Group, he has turned out to be a smart businessman who has been able to recognize an urgent need to help the nation's cause as well as to help workers who are sitting idle to turn up at the factory floor to do something tangible for the country.
It will not be that easy though. The factory managers will have to overnight set up temporary production lines which can make devices which they are not used to; the management will have to hire experts and consultants and even those from the medical profession to start making those devices.
According to various reports, sale of masks, sanitizers and safety goggles have increased by over 400 per cent during the last one month. Sale of masks across the country averages about 1.2 million compared with half of that earlier.
To make available this safety equipment, the government has capped the price of sanitizers to a reasonable amount (Rs 100 for a 200 ml of sanitizer bottle) while FMCG majors like Hindustan Unilever has reduced process of personal care products like liquid handwash, soaps and floor cleaners by 10 per cent to 15 per cent.
While sanitizers are getting sold fast, they are still low-margin-high-volume products and hence are unlikely to save the FMCG companies from an impending slump. FMCG companies have never faced a situation like this ever before.
According to a study by Nielsen, two key contributors to the overall slowdown in the FMCG sector has been a decline in rural growth and small manufacturers being unable to use their size to their advantage. Post-GST implementation, the degrowth has been sharp and has contributed nearly 30 per cent to the overall slowdown.
While it is true that the Indian corporates should rise to the occasion and help the nation's cause, it is certain that decline in each of the sectors will be huge and will probably take years before they can even start making profits.