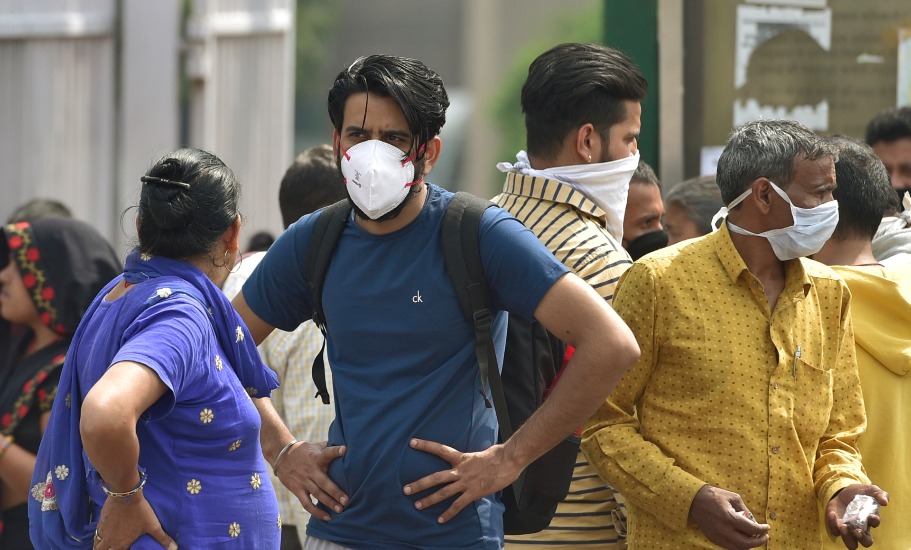 SC stays Guj HC order on community service for COVID norm violators
The Supreme Court, today (December 3), stayed the Gujarat High Court order of mandatory community service in a COVID-19 care centre for those who don't wear masks
The Supreme Court on Thursday (December 3) stayed a Gujarat High Court order making  community service at a COVID-19 care centre mandatory for those who don't wear masks and violate other protocols meant to fight the pandemic.
The Supreme Court said the High Court's order is "well-intentioned but disproportionate and harsh" and cited health considerations in staying it. The bench comprised Justices Ashok Bhushan, M R Shah and R Subhash Reddy.
However, the apex court said masks must be worn and violating this safety precaution will be illegal.
Also read: Guj HC makes community service must for those not wearing masks
Justices Shah and Reddy said that there has been an apathy in enforcing COVID-19 norms. Justice Shah expressed concern over weddings and rallies being held with hundreds of people congregating. The court asked why the police were not taking any action against the violators. Mehta said the crisis needs to be dealt with firmly.
"Many persons are violating the fundamental rights of other persons," Justice Shah said. "Social distancing and masks are the only things which stand between me and COVID now… Everybody is going around without a mask," he said.
Mehta added: "Instead of wearing a helmet, it is left hanging on two-wheelers, only to be worn when a policeman is spotted."
Also read: Delhi govt receives ₹2.53 crore as fines from violators of COVID-19 rules
Justice Shah said the flouting of COVID-19 norms is a "national problem" and not just the concern of Gujarat alone.
The Gujarat High Court had on Wednesday (December 2) ordered the state government to implement mandatory community service for violators not wearing masks at a non-medical COVID-19 care centre for 5 and 15 days and a minimum of 4 to 6 hours per day.